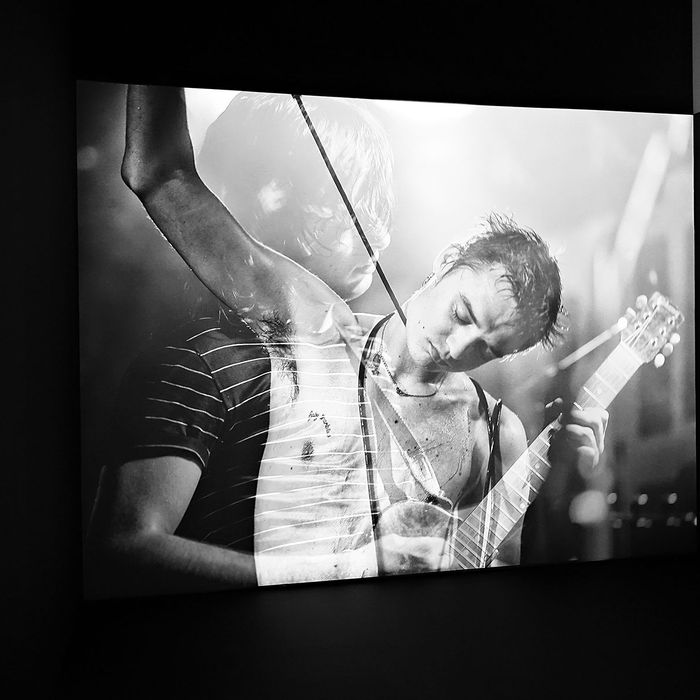 When Hedi Slimane stepped down from his role as creative director at Dior Homme in 2007, he announced that he would leave the fashion industry altogether to focus on another passion: photography. He spent time in Berlin and London before settling in L.A. and immersing himself in the rock scene there. Much like he had in London with the Libertines and the Artic Monkeys, Slimane photographed the young local musicians he befriended, like San Fran indie group Girls, the punk band No Age, and singer Sky Ferreira. (He presented many of his striking black-and-white photographs in a 2012 MOCA show called "California Song.")

Now two years on, Slimane is, of course, back in fashion. But throughout his brief tenure as the creative director at Saint Laurent, he has remained a photographer. (He has shot the brand's campaigns in his signature black-and-white portrait style.) His work is now featured in a new exhibition, "Sonic," that opened last week at Paris' Fondation Pierre Bergé-Yves Saint Laurent. It features many of the images he took in London in the early to mid aughts and his last five or so years in L.A. The subjects from the two cities appear almost interchangeable — grungy youth captured on black-and-white film — and Slimane makes his case as a witness to two stellar moments in music history: the legacy of Brit indie rock in the era of the Libertines and the surf rock/psychedelic L.A. sound of the last decade. The endnote of the exhibition is two projections featuring footage taken in each locale flashing on opposite walls.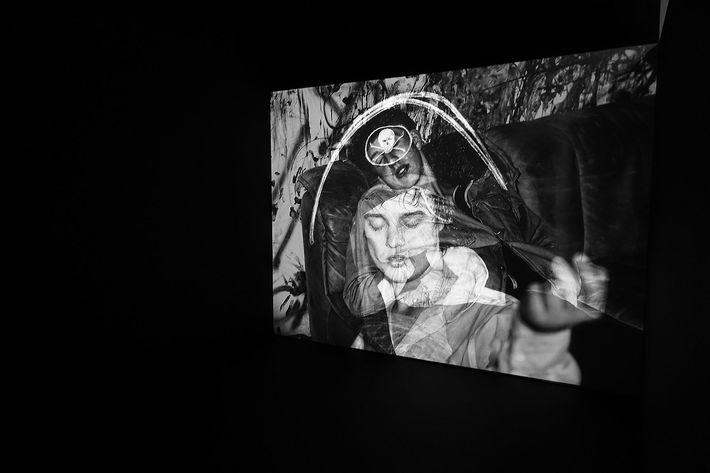 Much like the images on his own blog, the portraits are strikingly intimate, most likely because of the personal nature of Slimane's relationship with his subjects. Longtime muses Pete Doherty and Christopher Owens are there as well as megastars Lou Reed — reportedly one of his last portrait sittings — and Keith Richards. A portrait of Courtney Love wearing a wedding veil hangs alongside a profile of daughter Frances Bean Cobain. 
Still, no matter the subject — superstars or lesser-knowns — each image is touchingly real, occasionally recalling Joseph Szabo's series, "Teenage." But in this show, you can see where Slimane's different roles as a photographer, cool kid, and high-fashion designer collide. As he once put it, "fashion = music + youth + sex."