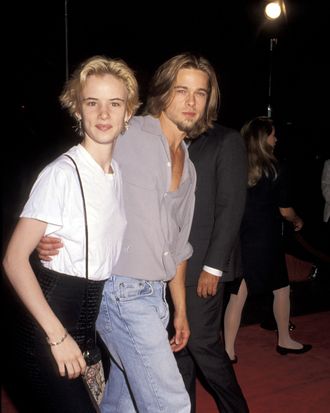 Photo: Ron Galella/Getty Images
Juliette Lewis spoke to the Huffington Post about wearing clothes in the '90s, and pointed to a photo of herself and her then-boyfriend, Brad Pitt:
This is what I love about old photos. That picture you just saw I'm wearing his shirt and some random pants from my closet. What I love is there is no styling, we didn't like walk out the house with… you know…
Meaning dozens of carefully considered ring-stack piles or some such whatnot. It was September 24, 1992, and all you needed was your boyfriend's big ol' shirt and some random pants. And if your boyfriend was Brad Pitt at the time, everything looked great. Your boyfriend was Brad Pitt, right?