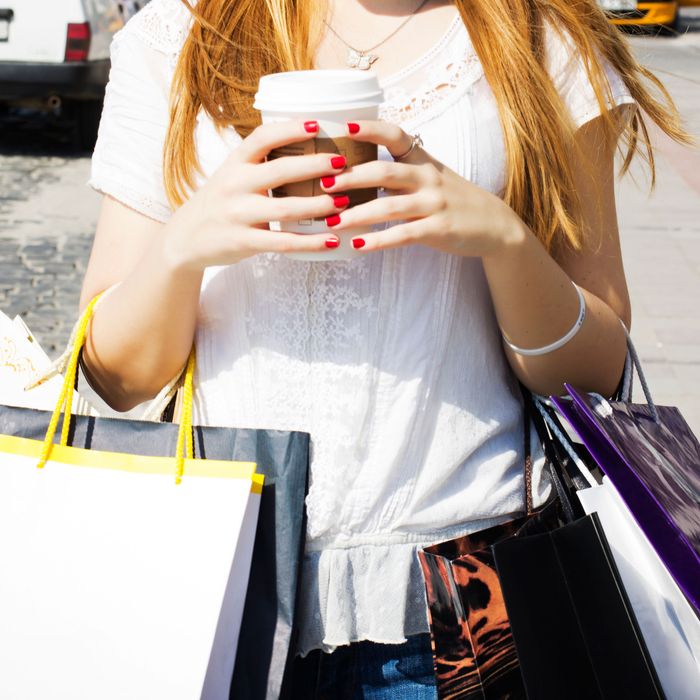 Photo: 101dalmatians/Getty Images
Alexis Wilkinson, editor of The Harvard Lampoon, just released important new research on the origin of the bitches species in a ground-breaking paper in Opening Ceremony's scientific journal. Her innovative work indicates that basic bitches predate even Darwin's ideas about natural selection. She writes:
With regard to the ubiquity of basic bitches, not much has changed in the nearly 200 years that have since passed. In general, bitches have been around since the dawn of time, from the first sassy single-celled prokaryote. But, until recently, the bitch was always undesirable, the girl in your Garden of Eden who never could follow simple directions … The trappings of basicness are the components of modern existence at its least common denominators: a pumpkin-spice latte in her French-manicured hand, a complete lack of self-awareness, and a vocal inflection that makes statements sound like questions. Like the dumbass molecules of a bum-ass chain, these elements arise from the primordial ooze and link to form a simple being. 
Of course, it was previously alleged that the basic bitch paints her fingers in Chinchilly by Essie. Needless to say, the scientific community is reeling in the light of these unexpected discoveries. But just put on some Beyoncé and bring them all margs — or maybe even some white wine, that sounds kinda perfect right now, doesn't it? — and they'll bounce back in no time.