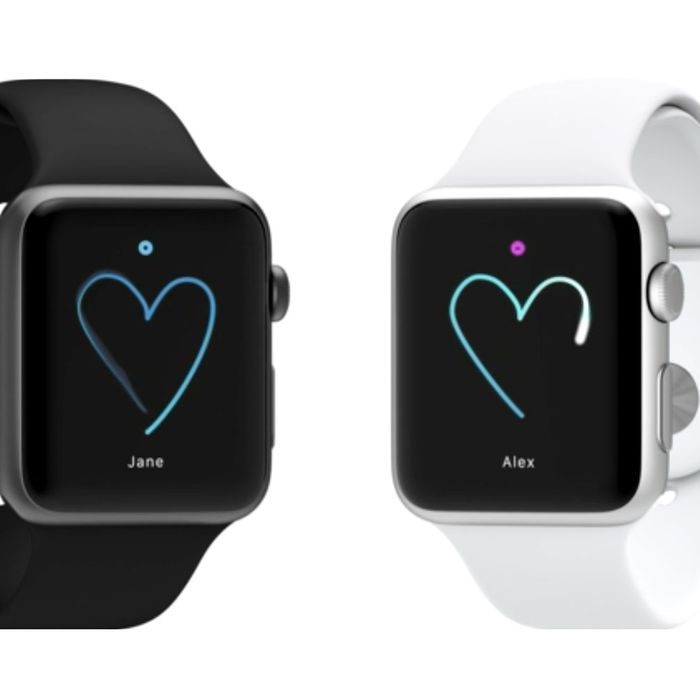 Yesterday, we finally got our first glimpse of the long-awaited Apple Watch — the wearable that's meant to set the standard for all future wearables. The real-time reactions from many in the tech sector provided the expected awe and admiration — TechCrunch breathlessly tweeted "It's beautiful" within a millisecond of Apple's announcement. But the fanboys and tech editors weren't the only demographic Apple needed to convince yesterday.
 
Between the luxury- and fashion-world hires and the number of fashion editors in attendance at yesterday's keynote, it's quite clear that Apple is seeking the approval of the fashion sector with this one. What was their verdict?
"What the Swiss did was marry quality and craftsmanship with precision time-telling. If we're looking for those qualities in the digital era, that's what the Apple watch is about," said Joe Zee, Editor-in-Chief of Yahoo Style.  "I didn't think I was going to wear it pre-announcement, and now, absolutely, I like the practicality of it. I'm also a tech geek at heart, so for that reason alone, I would wear it."
"I think it's going to be huge," said Joanna Coles, Cosmopolitan editor-in-chief, who hopes Apple will release a diamond version. "People can find out about themselves.  They think it will tell them something about themselves, they're going to love it."
But is it actually stylish?
"It's kind of dorky," said model and TV host Alexa Chung.
"I would absolutely not rock it," Arthur Kulkov told the Cut at a GQ party last night. "It looks kind of childish, like a toy. And a lot of companies have already come out with these watches. This is hardly original. I'd rather wear a sophisticated, manly watch."
Said designer Todd Snyder, "I would never replace my Rolex for that watch."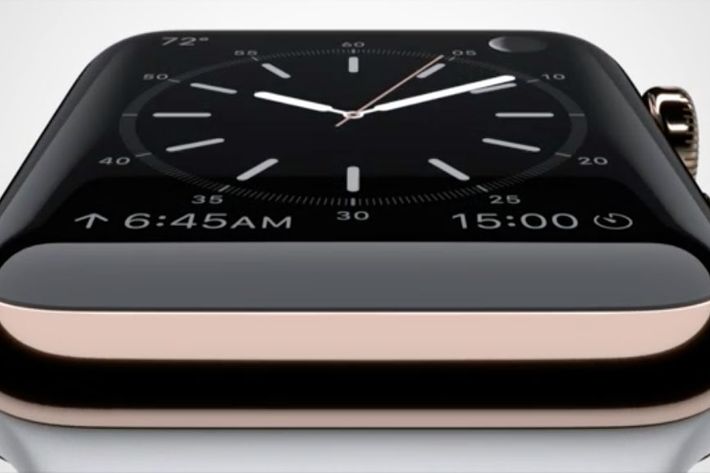 If a tech company expects the consumer to wear an item every single day, it has to be beautiful as well as useful. What the gadget actually does is ultimately secondary to how the gadget looks and feels. So let's take a look at the aesthetics: The watch starts at $349, which puts it in the luxury market alongside, say, a Michael Kors watch. There are two face sizes — 38 mm and 42 mm — I'm guessing the smaller face is designed to make the somewhat masculine-feeling watch slightly more appealing to women. There are different ranges for consumers to choose from: the basic Apple Watch Sport and the higher-end Apple Watch Edition, which will come in rose or 18-karat yellow-gold. There's also an emphasis on customization; bands can be removed and changed, and owners can select their detail colors and choose which digital image best reflects their personality.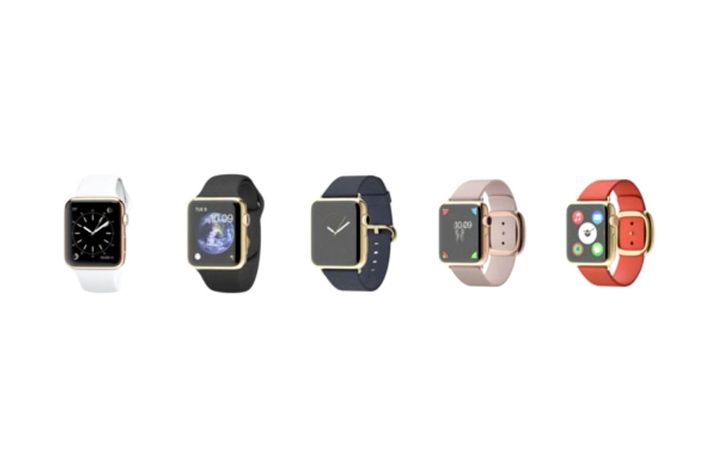 It doesn't seem like a stretch to call the Apple Watch the prettiest smartwatch on the market. (The only real competition there is Opening Ceremony's snakeskin-and-precious-stone wearable, the Mica, which was also announced this week.) But still, that's not saying much. "I don't think it looks that geeky," said model and DJ Hannah Bronfman, "but I'm also not wearing it for the look. It's changing the way people communicate." Sabine Seymour, consultant and owner of wearable-tech company MoonDial, echoed that sentiment: "Form is not what's going to sell this. It's about the user experience."
But maybe that's okay, says Lucky editor Eva Chen. Instead of thinking of the Apple Watch as a Rolex competitor, she sees it as something new: "This is kind of like a whole new category of watch, but the thing is that most young women these days, they're defined by technology, and they're defined by how you use tech. I know it's woven into every step of my day. What this needs to do is prove that it's something that improves your life, tech-wise, but at the same time, it's like you're not embarrassed to wear it."