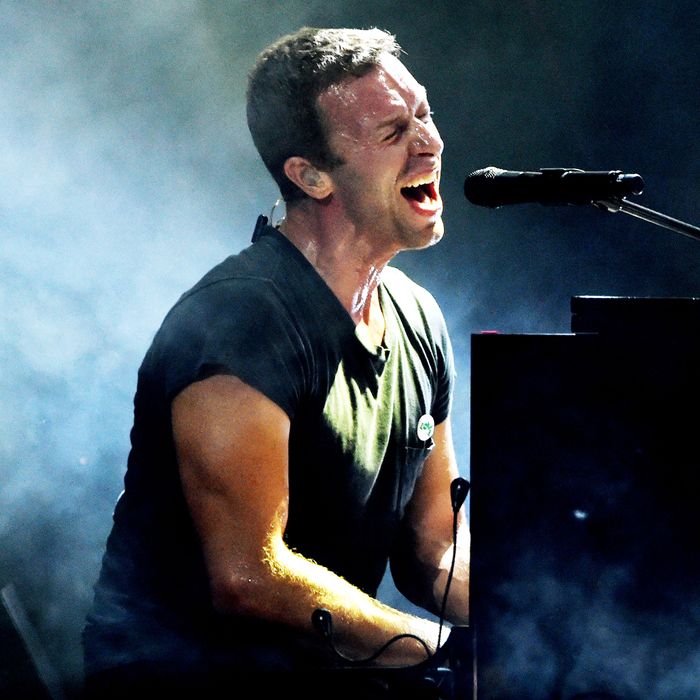 Photo: Kevin Winter/WireImage
Dating a band dude can be such a drag: It often includes showing devotion to your bae by feigning support for whatever unlistenable music said dude creates. Do you have a permanent front-row space at every show for your S.O.'s experimental Afro-noise-punk-kraut-rock band? Just remember, you're still better off than Jennifer Lawrence, because her boyfriend's band is Coldplay.
The actress was spotted at an L.A. concert last night, showing her dedication to her new boyfriend Chris Martin. Even though her brain must have been melting out of her ears, she pretended to enjoy every song in his smooth, easy-listening oeuvre. "She knew every word to every song and there was a glisten in her eye as she watched Chris perform," a source tells E!

Earlier, though, she was spotted enjoying the day at Martin's swanky Malibu pad, so at least her passionate Coldplay fandom gets her something better than a merch-table shopping spree.