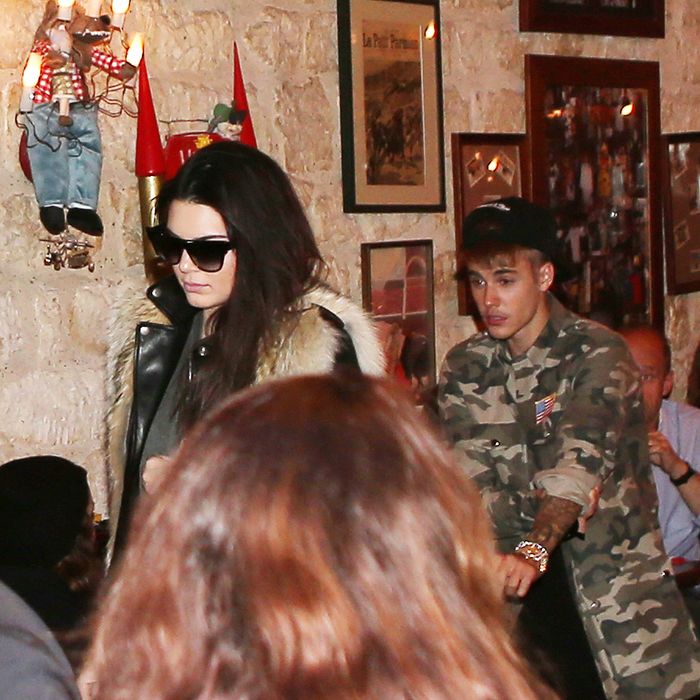 Photo: KCS Presse/Splash News
Modest, young whippersnappers Kendall [Jenner] and Justin Bieber were feeling the humble homesick blues. One of them had just suffered through a Parisian breakfast, one of them had just broken up with her last name.
The pair's needs were simple: They could just hunker down in a restaurant, sip some Champagne, recall the simple pleasures of North America, and enjoy one another's company. It was their tiny expat party of two, and it truly was a comfort.