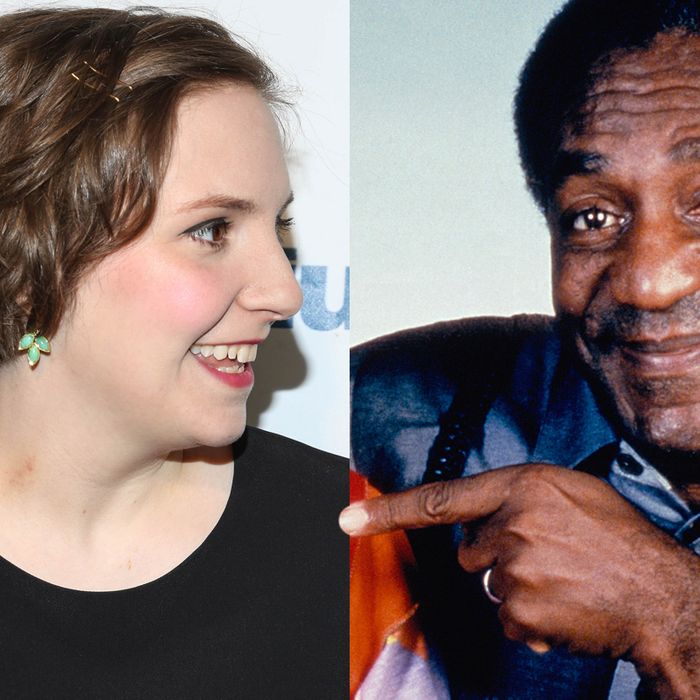 Photo: Rob Kim/Getty Images. NBC
Last week, Lena Dunham dutifully supplied her entry for Vanity Fair's application to be a witty person of interest. It contains a veritable hamper of pithy responses to questions about happiness and death and overused phrases. She even included her life motto, which is also a favorite Bill Cosby punch line and the title of his memoir:
What is your motto? (Shrugs) "I didn't ask to be born."
It's exceedingly important that every life motto begin with a shrug; she is right about that.