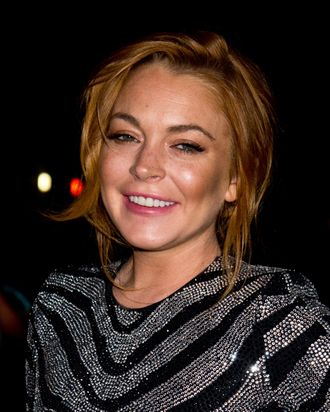 Photo: Ben Pruchnie/Getty Images
Aspiring contributor to an upcoming Lohanthology of her very own, Lindsay Lohan has been really into plot and premise these days. Currently, she's hatched an idea for a postscript to the successful bildungsroman Mean Girls. In an interview with Time Out London, she outlined her scenario:
People really love the movie: how do you top that? I was with Tina Fey the other day and I said we should do another "Mean Girls", like an older version where they're all housewives and they're all cheating. That would be really funny. I'll harass Tina to write it.
Vicious Adulterous Housewives — lady knows what the viewing public desires, doesn't she?