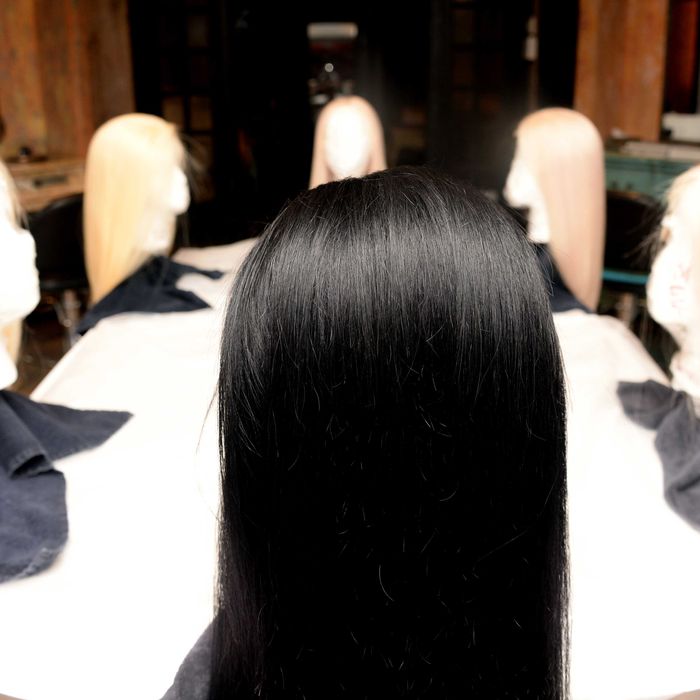 Tonight, Marc Jacobs's models — including Adriana Lima, Kendall Jenner, and Gigi Hadid — walked the runway in military-inspired clothes and, surprisingly, not a trace of makeup. They each wore jet-black wigs with bangs that made them look virtually unrecognizable.
The wigs were the brainchild of Jacobs and his longtime hairstylist Guido Palau, Redken's creative consultant — but they were dyed by Larry Raspanti of the Whittemore Salon, who gave us a sneak peek on Saturday night.
About two weeks ago, Raspanti says, Jacobs assigned him to create 70 matte black wigs. These were eventually to be cut short into Joey Ramones–inspired bobs with long bangs that, as Palau told us, had a "New York–underground, slightly punk kind of feeling." He explained that they were going for black hair that "has a cartoon type of color to it as well … like an illustration come to life." Click through our slideshow for a look at how Raspanti and his team made the wigs before the show. 
See the full Marc Jacobs show here.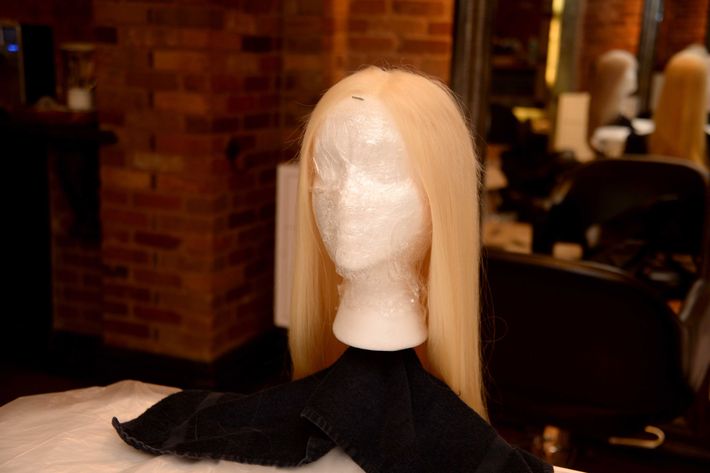 The Wigs
Larry Raspanti and the Whittemore Salon team started with platinum wigs because, he says, it was hard to find 70 matte black wigs. "Nobody carries that many black wigs in New York City or have that ready to go," he explains. The wig shop of choice for hairstylists is Helena's, which Raspanti calls the Pastis of wig shops.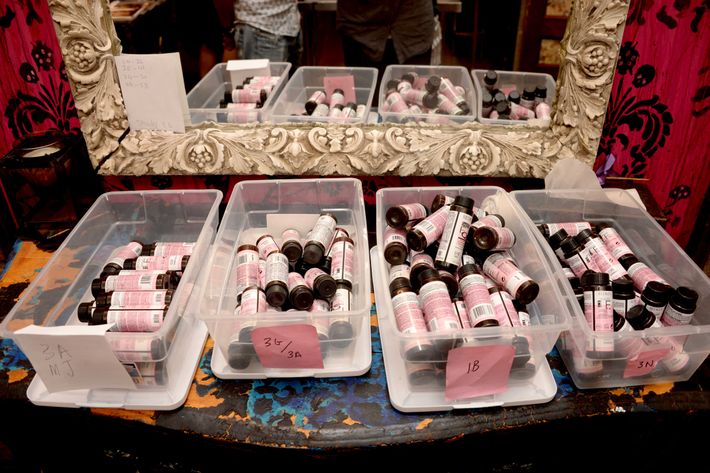 The Formula
Marc Jacobs and Guido Palau were adamant that the wigs not be blue-black (for its goth connotations), but pure black, which is harder to achieve than you would expect. People mistakenly think that black is the easiest color to achieve, but five different colors went into the custom-black formulas Raspanti and his team created.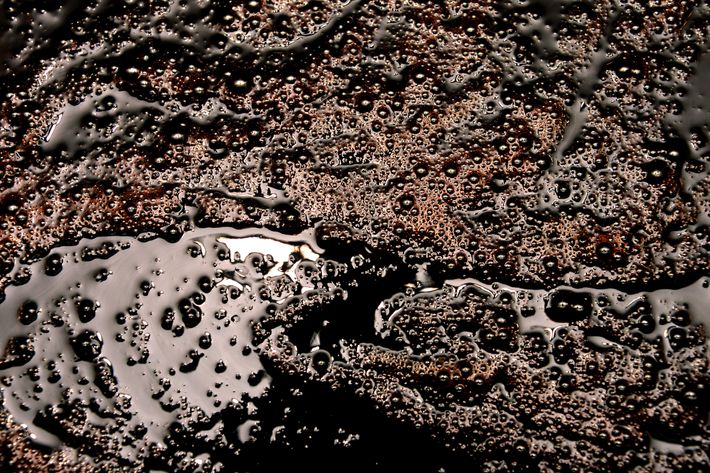 The Mixing
Raspanti mixed this bubbling cauldron of matte black out of a combination of blue-black, yellow, orange, brown-orange, and terracotta shades. Not unlike cooking, hair color is a science and Raspanti and his team created three different formulas.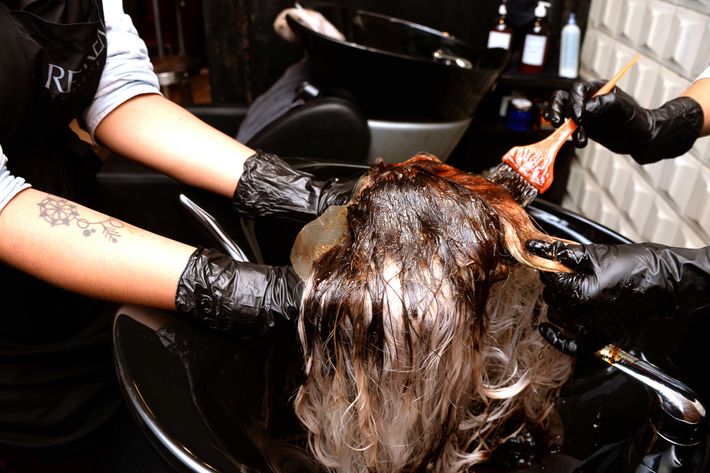 The Dyeing
Each wig got slathered in one of the three formulas, and left to sit for 25 minutes before being rinsed out. Raspanti and his team reviewed these shades with Palau and his team to see which one looked best.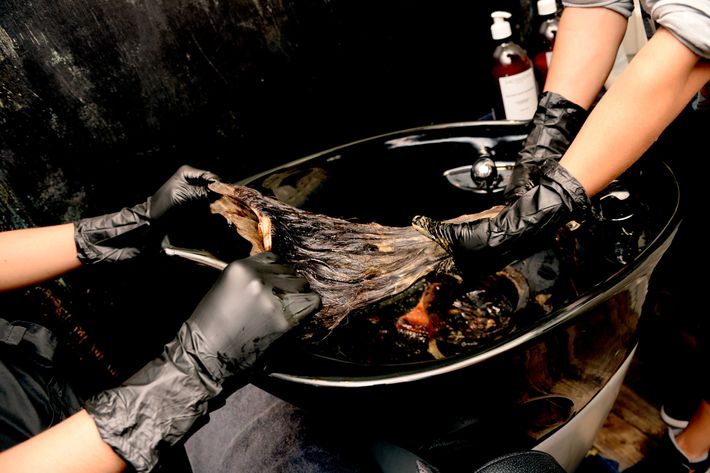 The Perfect Black
Raspanti laughingly explains that he tested three different formulas because they "want to see which black looks best, as ridiculous as that sounds." But if there is a group of people capable of understanding that all hues of black are not the same, it's definitely fashion people. Unlike say, a matte nail-polish coat, you can't just create matteness for hair. It comes from counteracting copper tones.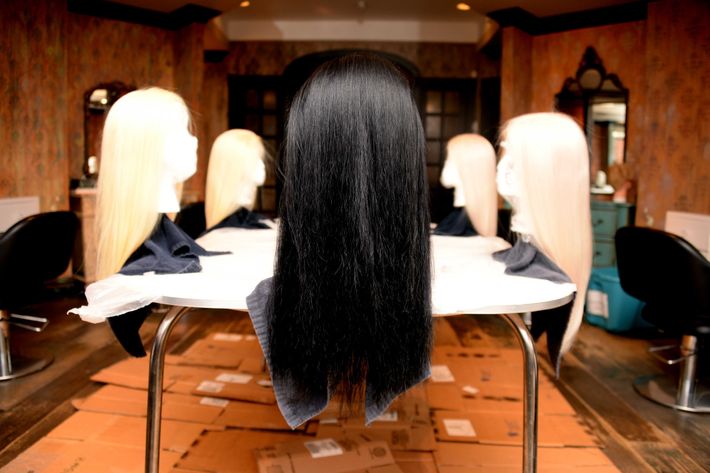 The Final Result
Three days and 300 bottles of hair dye later, the wigs are done. They await Guido Palau and the Redken team, who then trimmed them into custom Joey Ramone–inspired pieces with long bangs for the show. Palau later describes the color as almost having a "cartoonlike feeling."