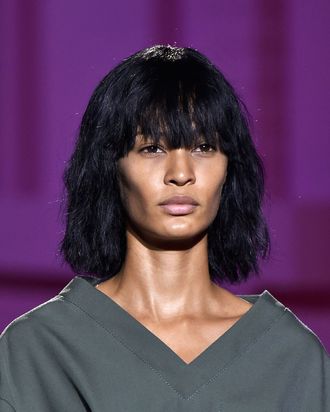 Photo: Matteo Volta/Imaxtree
Today, Marc Jacobs showed zero makeup on the runway. The end.
At probably the most stress-free runway show of his career, master makeup artist Francois Nars was on hand backstage tonight to apply absolutely nothing to the girls' faces. Nada. Nothing. Zero. Not even perspiration or lip balm. This was not no-makeup makeup or even nude makeup, but truly no makeup, from the creator of one of the most popular makeup lines in the world. Backstage, the models, even those without perfectly clear skin ("If there is a little problem, we will touch it up but in a very minimal way," Nars said) cheerily ate from catering, pleased with their fuss-free look.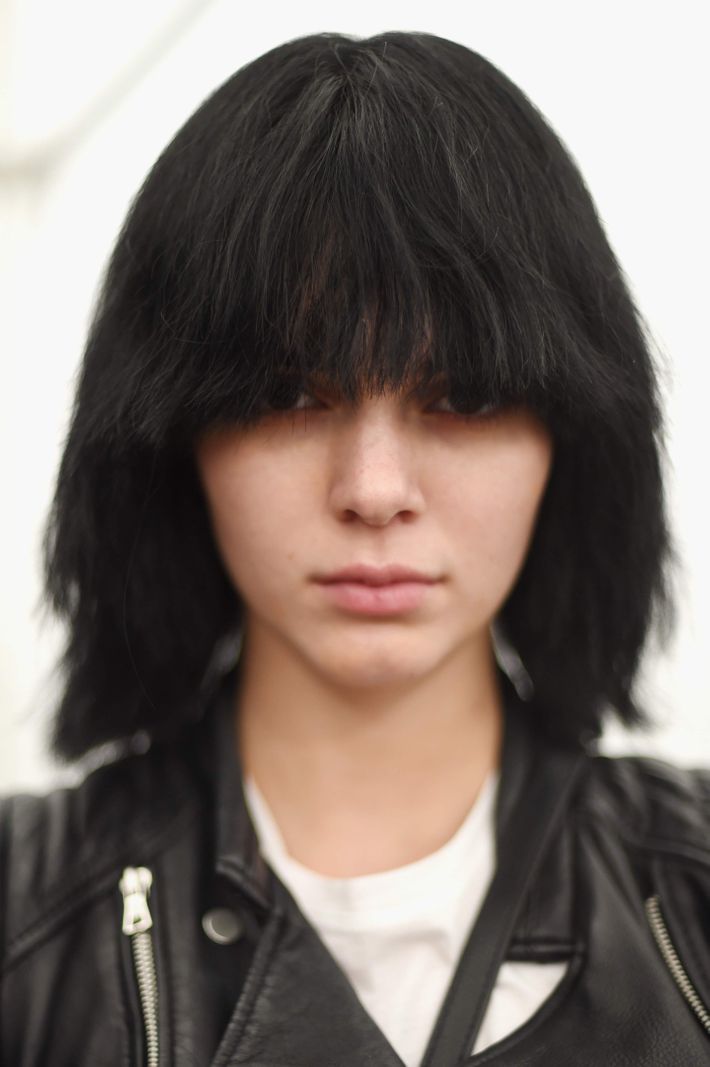 Nars explained the zero-makeup look was his suggestion. "Marc said, 'I feel like maybe they shouldn't have much makeup,' and I went along and said, 'Maybe they shouldn't have any makeup at all.' I think Marc sees these girls as an army. The colors in the collection are kind of military, with beige, khaki, caramel, and chocolate. But we're not locked into having to apply makeup or blush or lip gloss. Sometimes I see women journalists like you, wearing nothing, and I love that, it's just a part of life."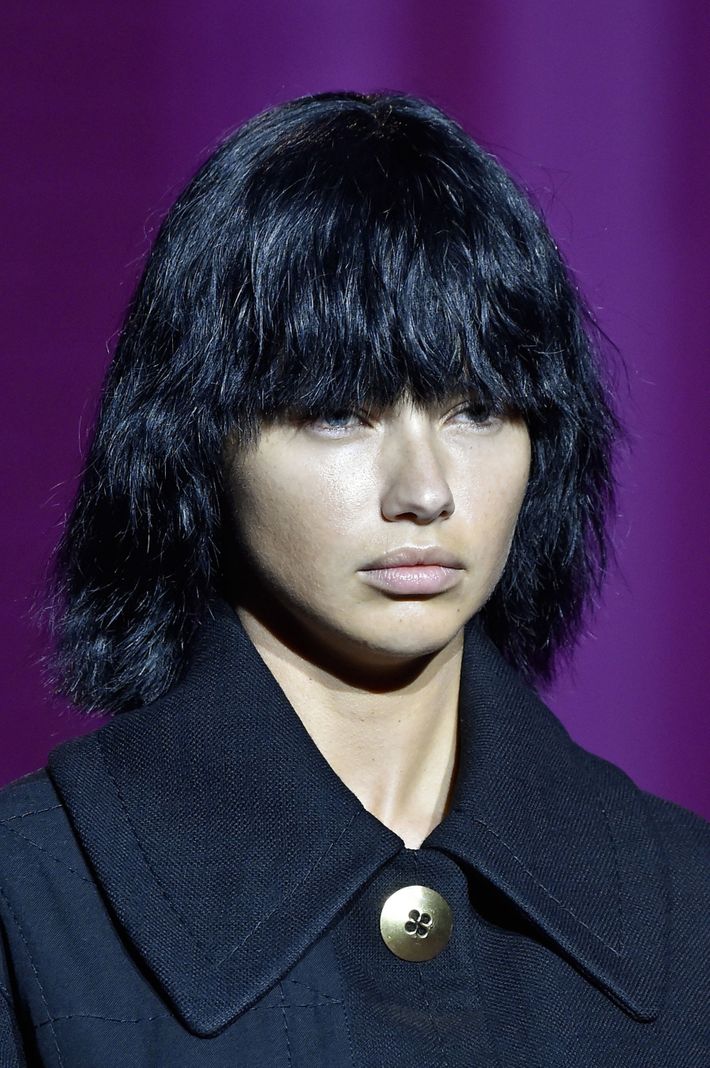 Sometimes, normal just makes sense. And now you can feel pleased knowing that you're wearing a straight-from-the-runway beauty trend on your next bodega run.