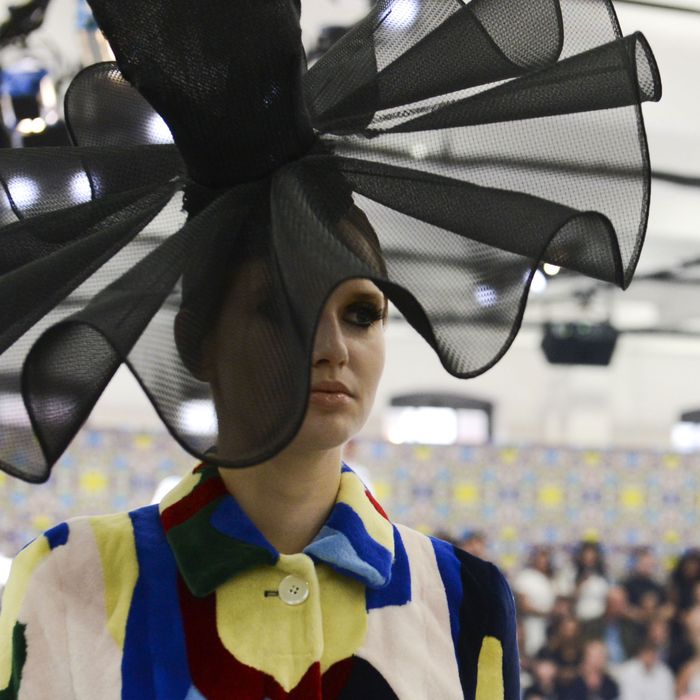 Photo: Vivien Killilea/2014 Getty Images
If you've never been to a Thom Browne show, you might most closely associate the designer with shrunken gray suits and mankles. The schoolboy-corporate look — of which he is a personal and professional advocate — has become a signature. Those suits are part of his commercial collection, which, along with various linkups over the years with the likes of Brooks Brothers and Moncler, has allowed the designer to pursue his performance-art-like forays into the avant-garde runway. Browne's shows have become an oasis amid the rest of New York Fashion Week, which tends to put commerce well before creativity.
See the full Thom Browne show here.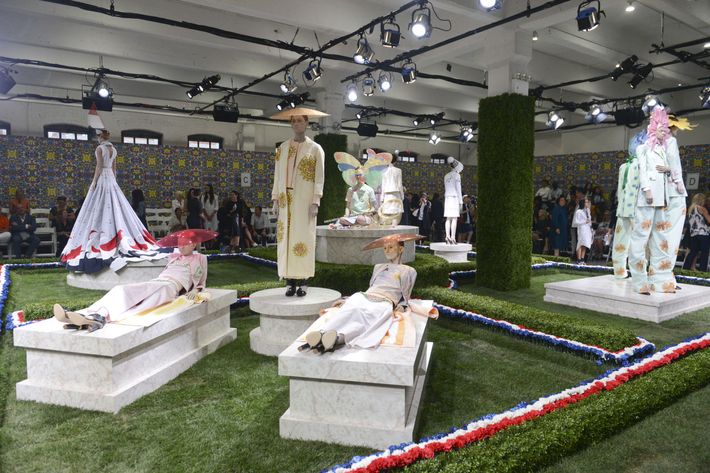 In previous seasons Browne has trapped his audience in small padded-cell-like rooms, complete with faux-taxidermied cats, prehensile pearls, and lipstick running askew. Last season, he presented a Catholic mass-themed extravaganza that had the godless fashion folk squirming. Previous hits include a preppy funeral where models rose out of coffins, a show where he dressed his models up in mermaid tails, and a gonzo take on The Man in the Gray Flannel Suit at Pitti Uomo.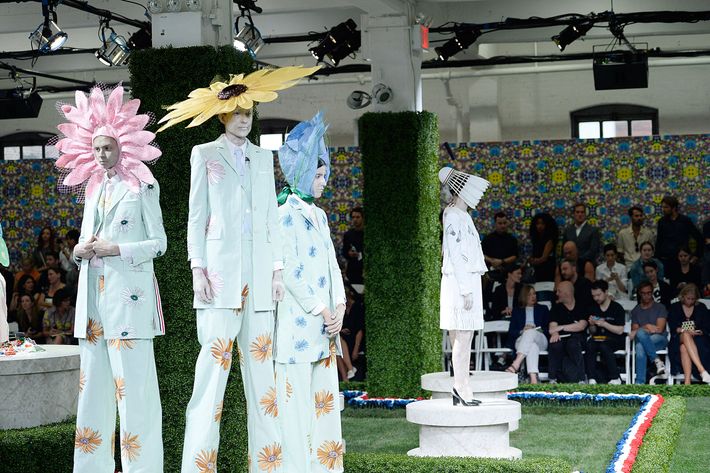 This season, he invited guests into a labyrinthine garden populated with models paying tribute to leisure (badminton, tennis, sailing). The kitschy spectacle gave way to sheer oddity: a lawnmower-pushing man in fishnets worn with a suit the color of mint-chip ice cream, a transparent coat with vestigial sleeves, Stephen Jones–designed hats adorned with butterflies and bags stuffed with flowers. Everyone was rapt: Here, at last, was something new!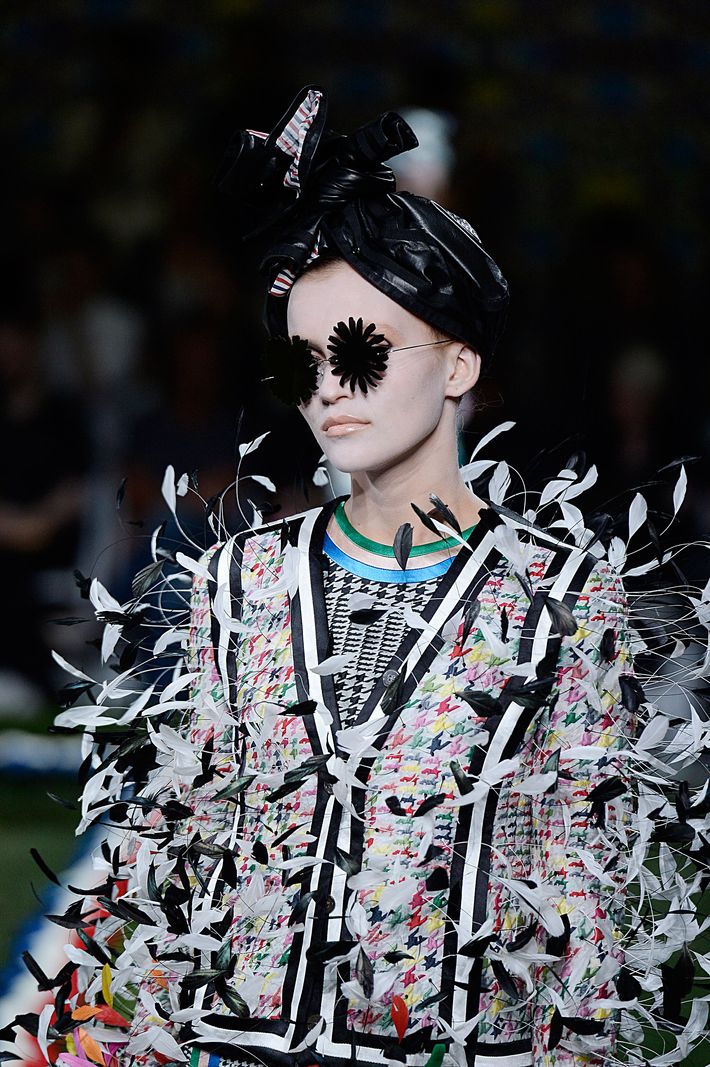 There's a Mickey-and-Judy ethos at work here: Let's put on a show! But Browne backs that up with intense craftsmanship; as much as "couture" is a tiresomely overused descriptor that gets applied to plush Paris Hilton–wear, Browne's intricate work really does approach couture. Think of the hundreds of tiny feathers, skinny as insect legs, grafted onto a single coat. Between his embrace of spectacle and his reverence for craft, Browne is the closest thing New York has to Alexander McQueen, another designer who valued art above all things.