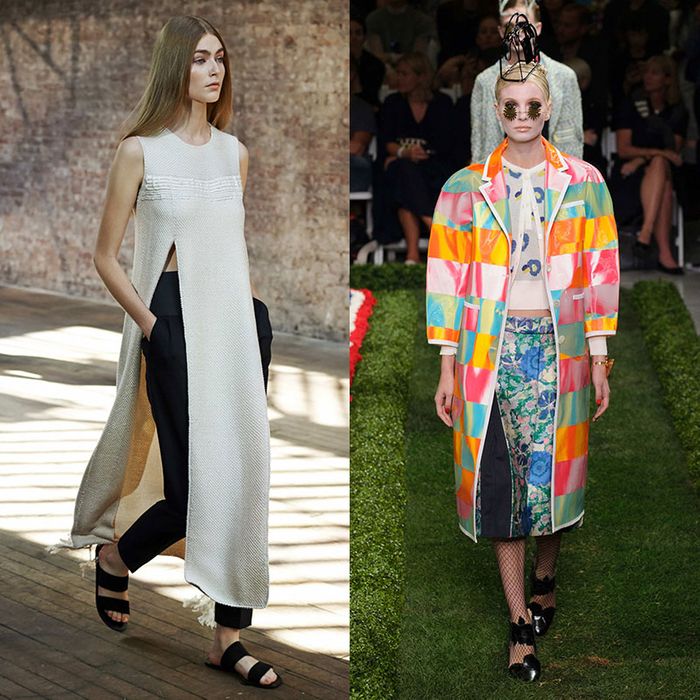 1. At Thom Browne, each whimsical look was worn with fantastical headpieces created by Stephen Jones, but it was a coat of gleaming strips of swirly fabrics topped off with a little black metal bag that stood out.
2. I went to Rosie Assoulin bracing myself for opulent, colorful gowns but loved a surprising, low-key evening look: a lipstick-red tiered skirt paired with a perfect little white tee.
3. Beautiful fabrics worn with simple flat shoes always look so effortless and cool at The Row.
4. We've seen a lot of takes on tuxedo dressing in New York — 3.1 Phillip Lim's pale-blue version will likely be a big seller.
5. The hair at Rag & Bone was worn down, but with a small section pulled back and tied loosely behind, away from the face — so utilitarian!
See the full Thom Browne collection here.
See the full The Row collection here.
See the full Rosie Assoulin collection here.
See the full 3.1 Phillip Lim collection here.
See the full Rag & Bone collection here.