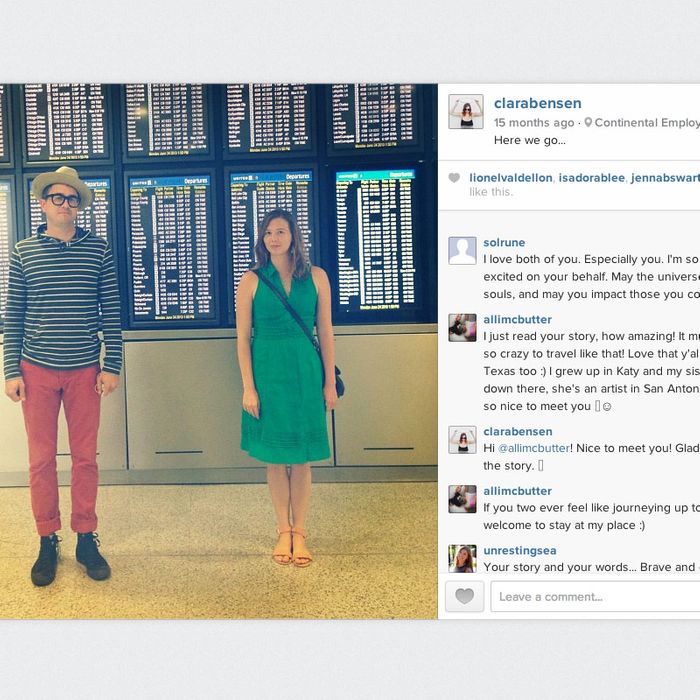 Photo: Clara Bensen/Instagram
What happens when "a reclusive writer who spends hours identifying new constellations in the ceiling paint" agrees to go on an OKCupid date with "a wildly energetic university professor"? Well, if they're two twentysomethings who share an overly robust sense of whimsy, the date turns into a spontaneous three-week trip around the world, which turns into a Salon essay and then into a big-time Hollywood movie.
Variety reports that Clara Bensen's essay "The Craziest OkCupid Date Ever" is being adapted into a rom-com called No Baggage. The movie sounds like the final nail in the genre's coffin, but at the very least this means our crappy OKCupid dates have the potential to become something more than a pile of misery.

Hey, Hollywood: My craziest OKCupid date was when the guy said he was five foot eight but turned out to be five foot two. I left after two-thirds of a drink and went home and ate a pint of ice cream even though I'm lactose intolerant. Get at me.