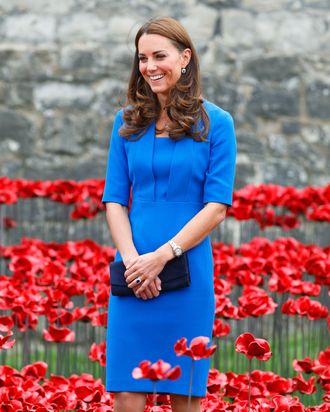 Photo: Max Mumby/Indigo/Getty Images
Judging by Prince George's first year, Kate Middleton seemed to have the whole "mom" thing down. But add baby No. 2 to the mix, and, well, things change. Vanity Fair had the idea to poll a bunch of Park Slope moms for their tried-and-true child-rearing tips.

While the moms had advice on everything from sleep training to skipping showers to letting babies cry so you can steal some time for yourself to pee, the best bit of advice comes from Zoey and Riley's mom, Meirav:
If you smoke a little pot, you can get really excited about getting down on the floor and doing a puzzle, or reading the same book over and over again. Of course, you need to be responsible about it. As long as you know what to do if one of the kids is choking, you're O.K.


Thanks, Meirav, for providing the best slogan from Babyland, USA: It's cool to toke until someone chokes.