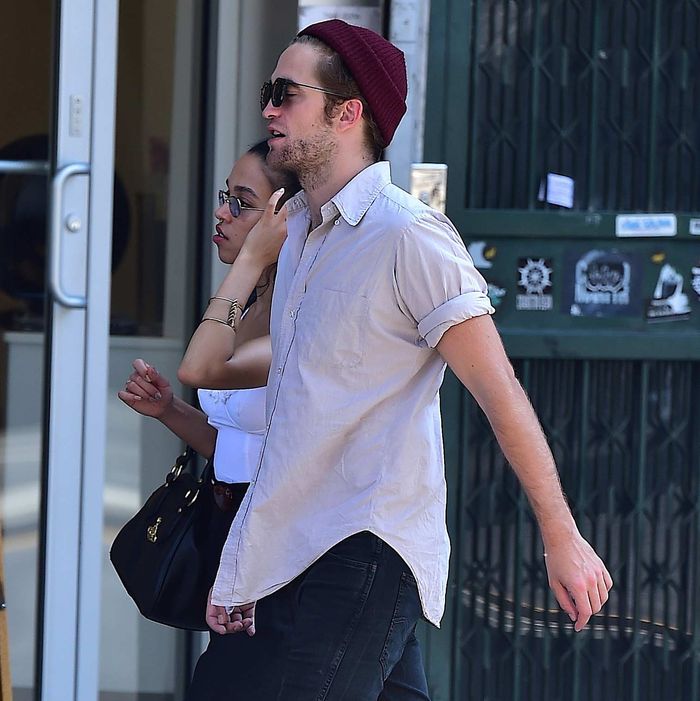 Photo: Alo Ceballos/GC Images/Getty Images
Scruffy wisp of smoke Robert Pattinson and baby-hair commanding singer FKA Twigs are, reportedly, dating.
Sources recount that Twigs (Tahliah Barnett) finds Pattinson "unbelievably handsome." She may not have expected to believe in his untidy good looks and she may not have wanted to believe, but she can deny it no longer. Us Weekly reports that she has been seeing his dubiously pretty face for weeks.