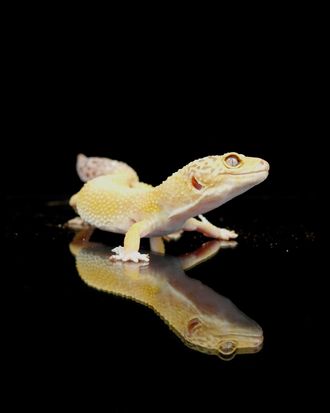 Photo: Education Images/Nik Taylor
With heavy hearts we report that five Russian space-sex geckos died in orbit during their mission. This was confirmed yesterday in a statement issued by Russia's space agency.
In late July, Roscosmos sent five geckos — four female and one male — into space so it could study the effects of zero gravity on sexual habits and reproduction. However, upon the geckos' return, Russian scientists discovered the brave and valiant sexplorers had perished; the cause of death has yet to be determined, though their bodies indicated potential freezing.

No matter the cause, they died so we may know the outcome of boning in space. They died as heroes, just like George Clooney in Gravity.