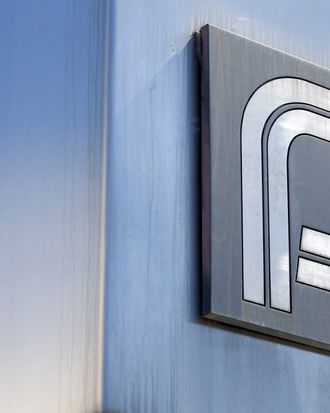 Photo: Dominick Reuter/Corbis
This week, Planned Parenthood introduced a pilot program that allows patients in Minnesota and Washington state to get birth control (and STD treatments) prescribed by video chat and mailed to their door. There's even a mobile app. Meanwhile, the Iowa Supreme Court granted a stay of the state board of medicine's decision to ban Planned Parenthood's telemedical abortion system, pending Planned Parenthood's appeal. That program allows doctors to video conference with patients at clinics in rural and underserved areas, remotely unlocking a box containing one dose of a medical abortion pill.
And why not? Birth control, emergency contraceptives, and medical abortions are all way safer than anti-choice Republicans and somber after-school specials would have us believe, but they're only as effective as they are accessible. And we're so busy defending women's right to choose that it's easy to forget how easy choosing could be, given the green light to disrupt. Forget birth-control alarms and ovulation apps — I want Uber for my uterus.