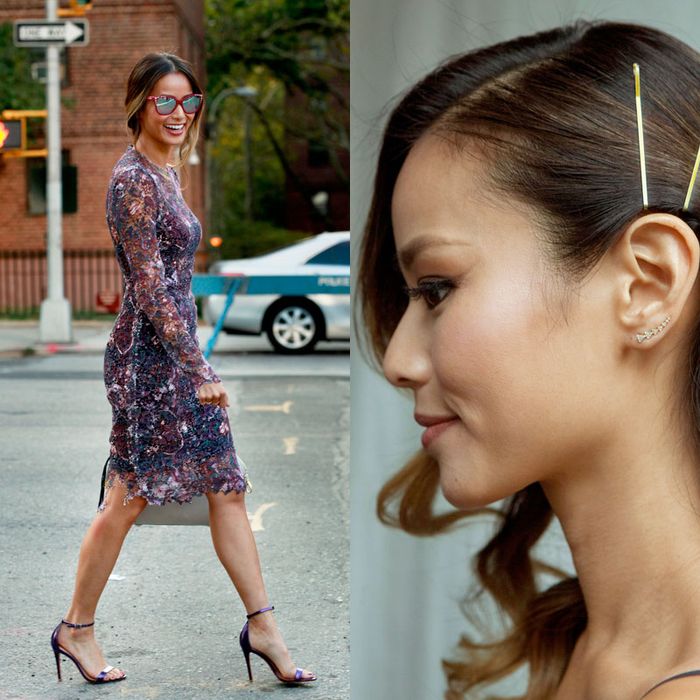 Actress Jamie Chung has appeared in Sucker Punch and the upcoming Sin City 2 — but also runs a delightful food and style blog called What the Chung. Over the past few seasons, she's become a fixture at Fashion Week parties and in front rows, and it's easy to see why: Her sense of style is unique — a mix of breezy bohemian dresses and modern pieces. This Fashion Week, the Cut followed Jamie from shows to parties, including the 3.1 Phillip Lim ten-year anniversary bash and InStyle's party. 
Click through our slideshow to see how Jamie Chung dressed for Fashion Week.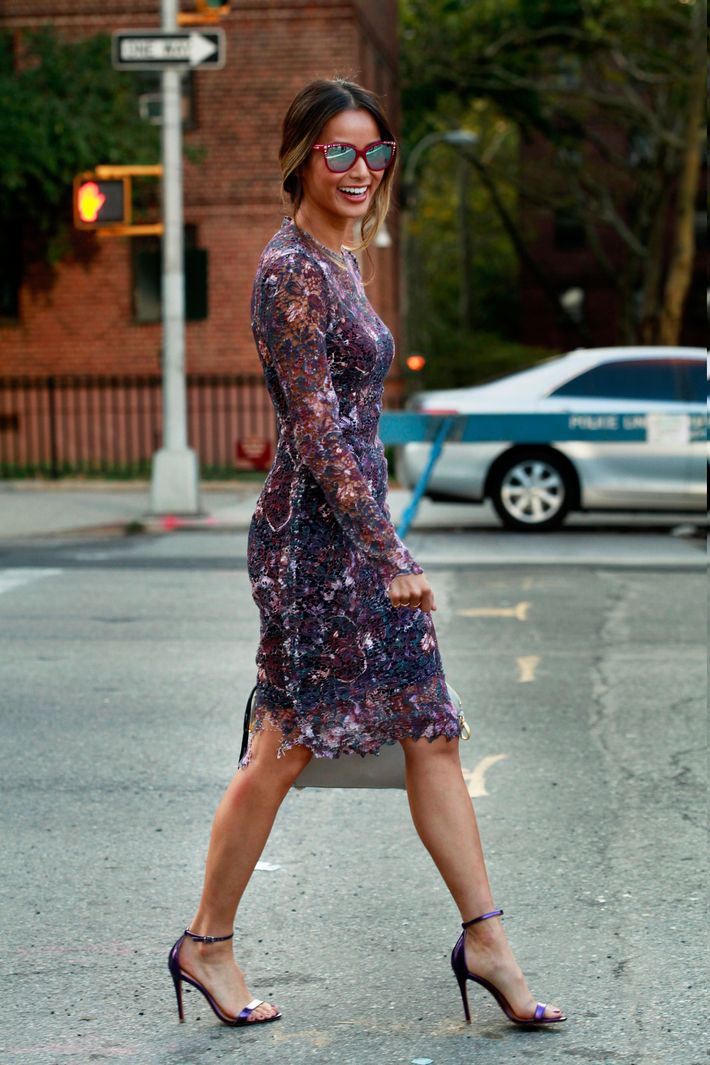 "What was so beautiful about this dress is that in person you can see the multiple colors used to make this color purple. It looked like water colors! But in photos, the color popped in a way that it made the dress look like such an elaborate texture."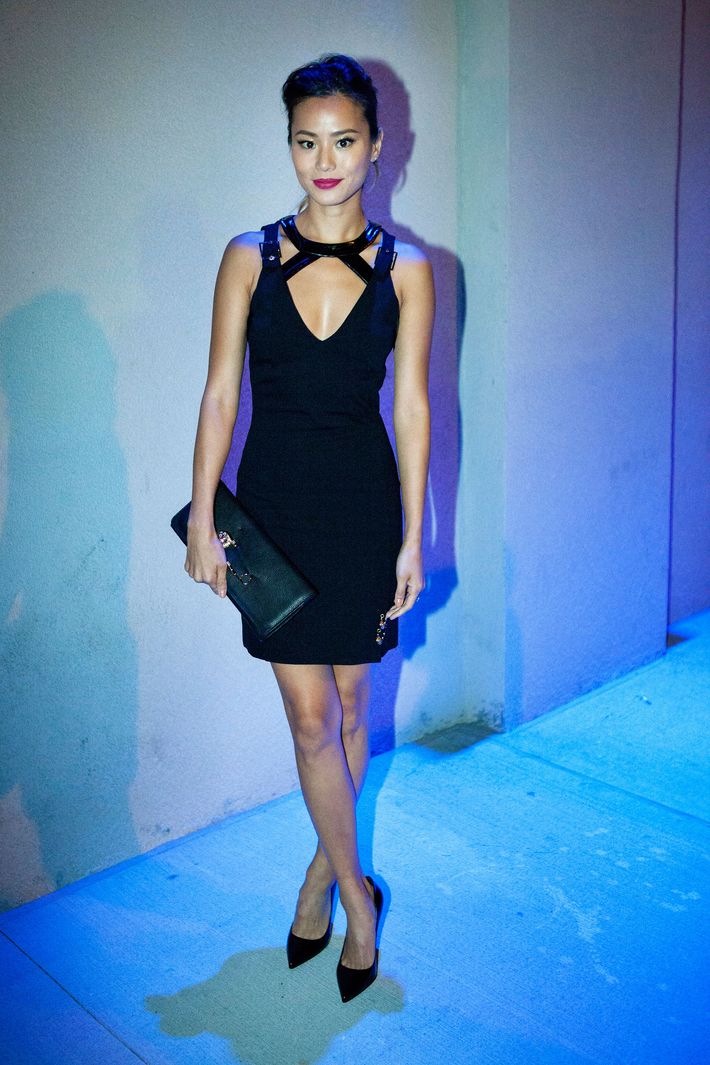 "It's an LBD but with lots of attitude. On the bottom right of the dress, there is a slit that is held together by two gold, very large safety pins"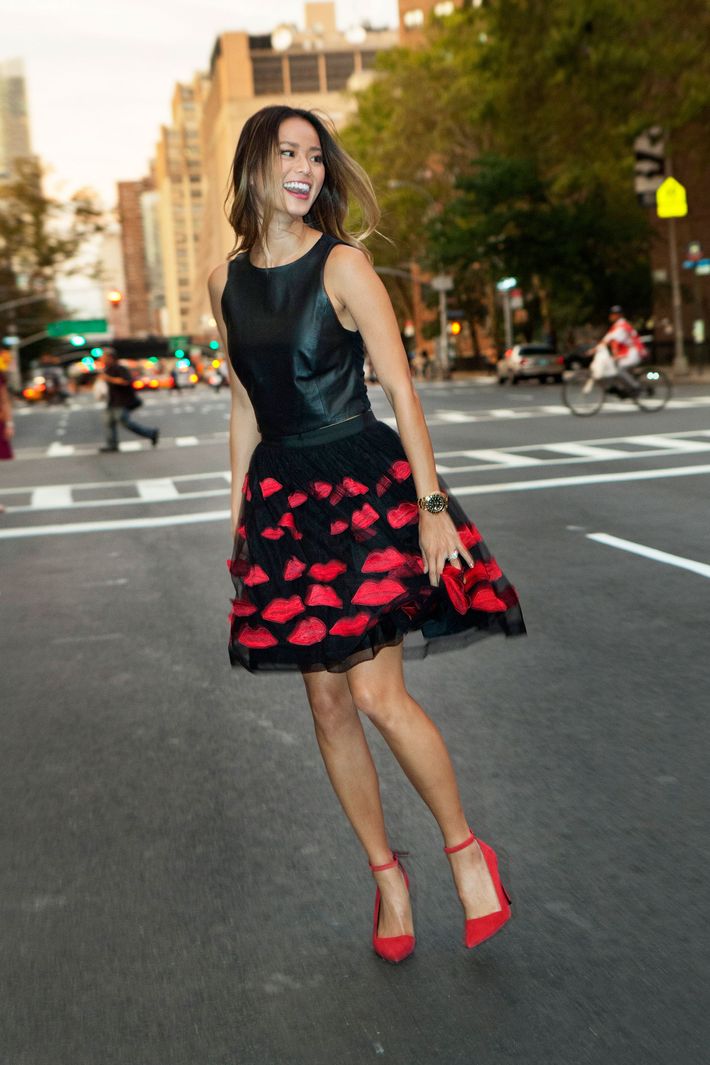 "A simple leather crop top paired with a voluptuous lip skirt. I love the skirt because it represents Stacey Bendet's approach to fashion — she makes it fun."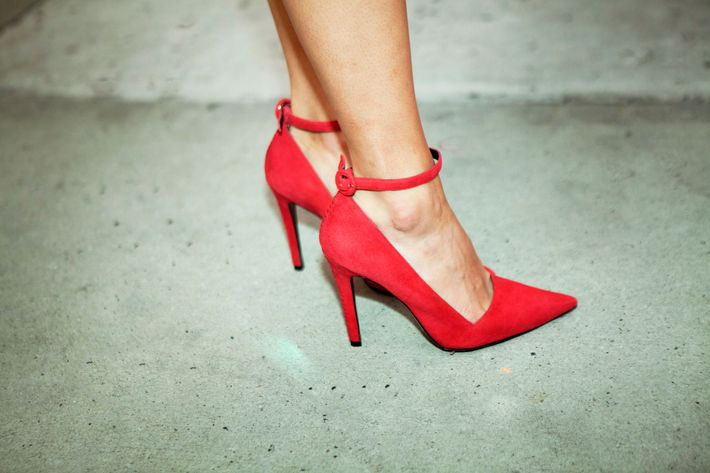 These coral pumps are simple, yet add elegance to her playful look.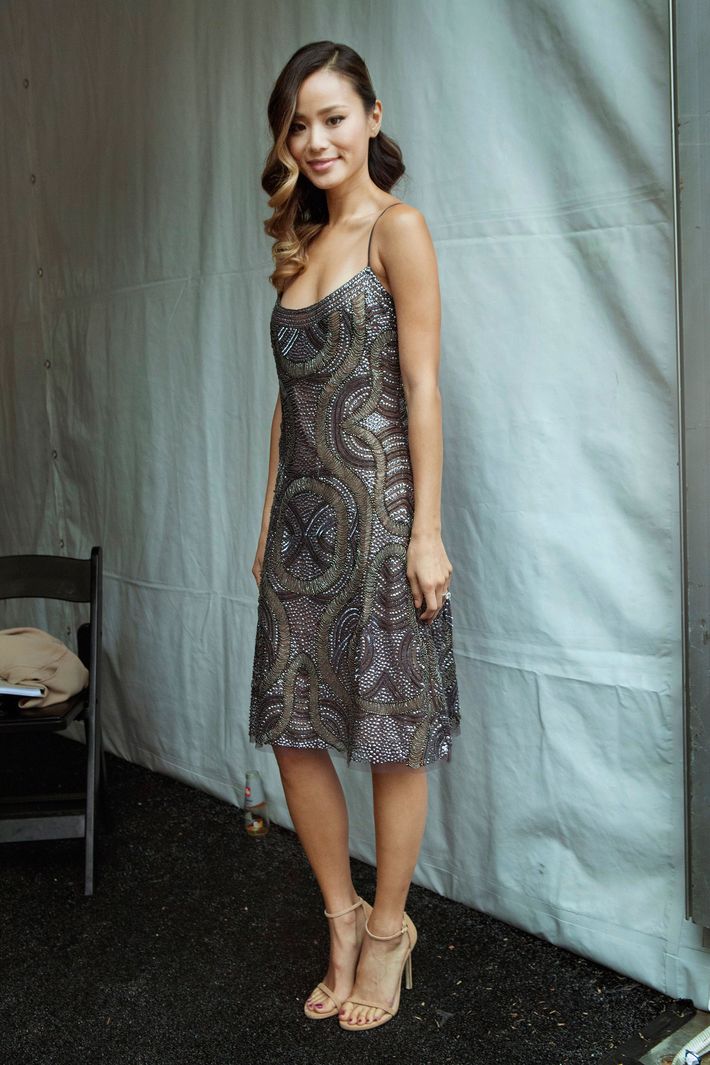 "This beautiful embroidered dress caught my eye because of the elegant cut and intricate beading. I suppose that is what he is known for!"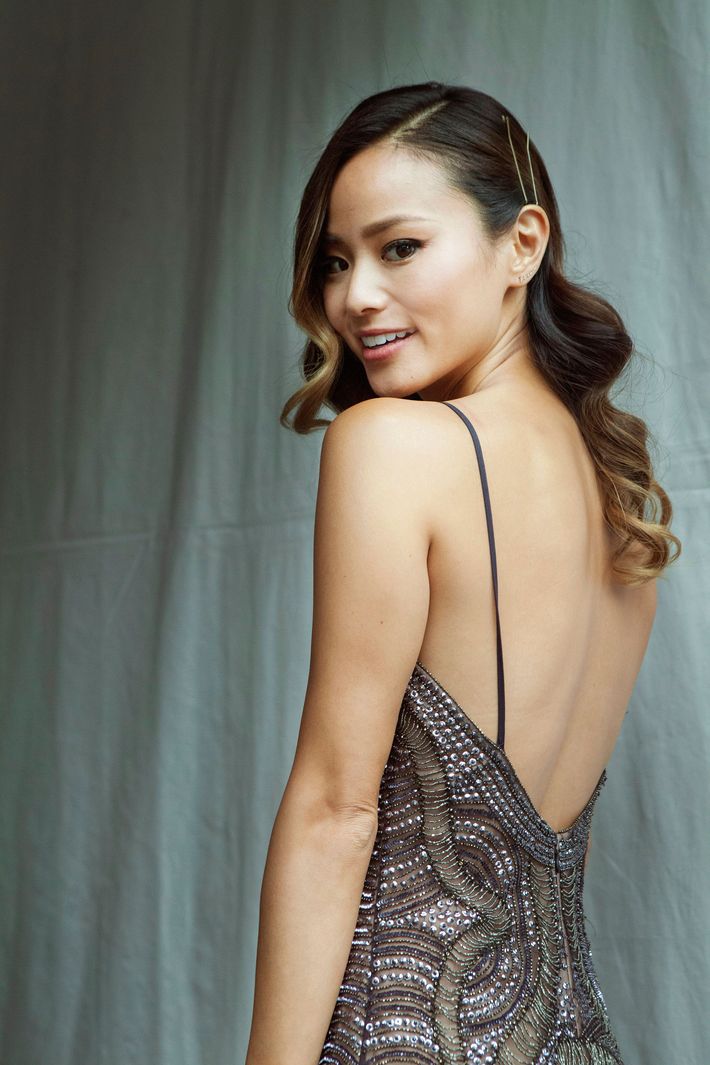 The low back shows off her small frame and adds a sophisticated edge.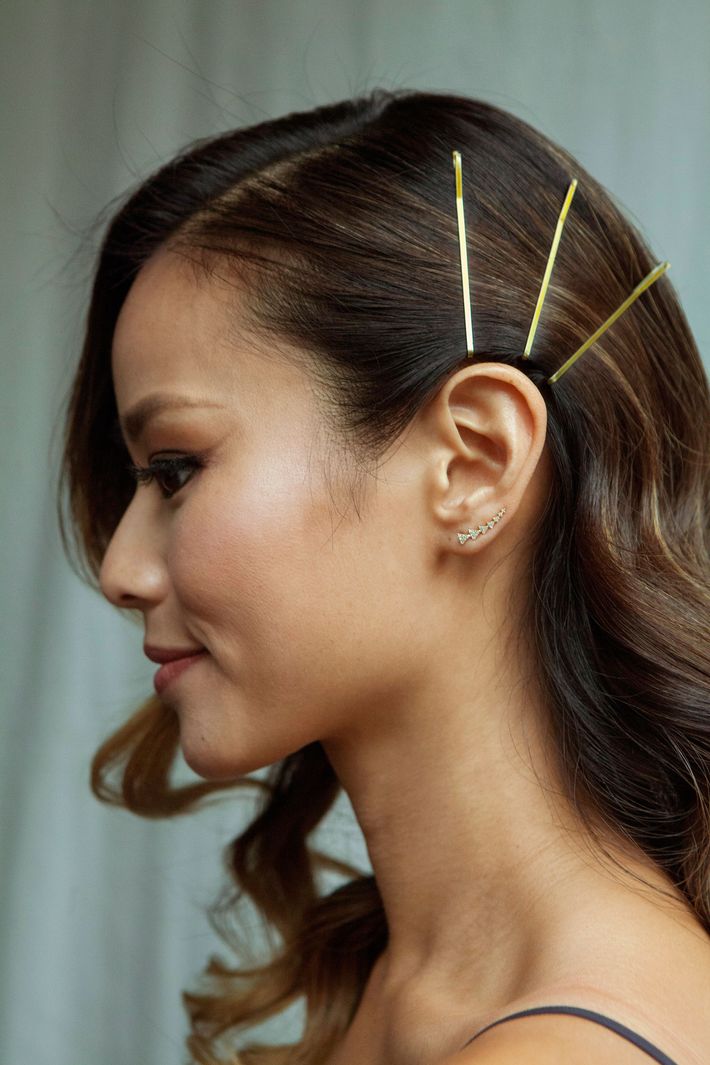 "I went with retro hollywood glam curls but added some safety pins to give it a modern twist."
"Who doesn't love a jumpsuit?"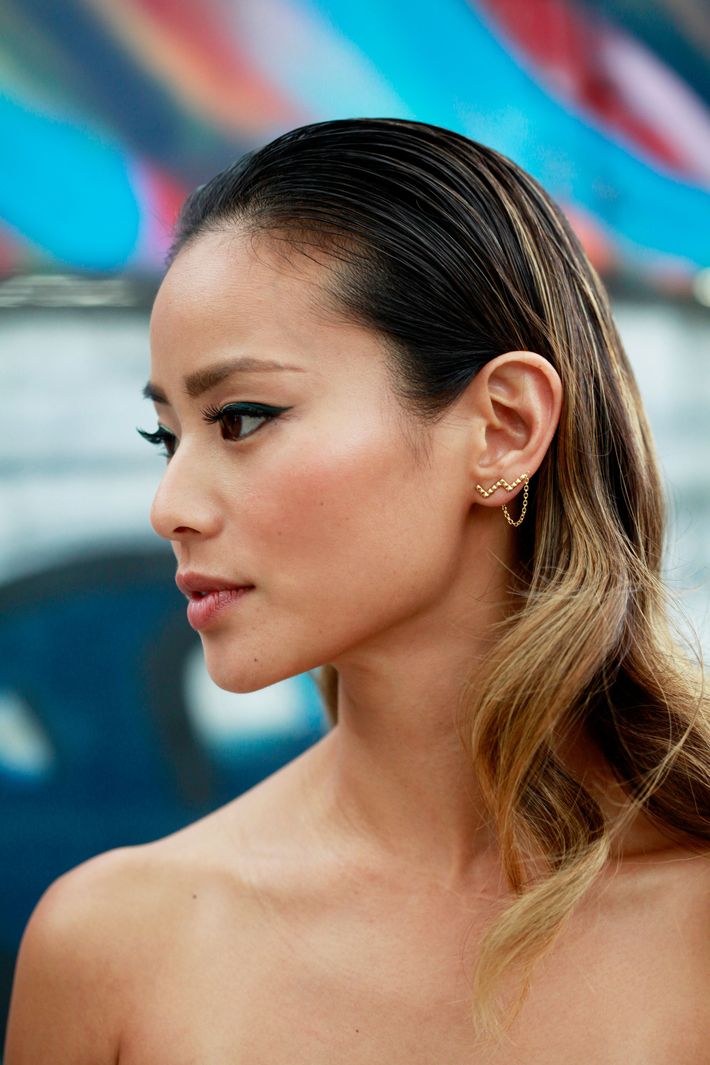 Her emerald green cat-eye and gold earring are small details that make the final touches on a polished outfit.