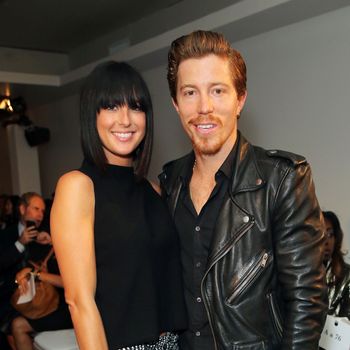 Photo: Chelsea Lauren/Getty Images
Shaun White, youth representative to the greaser hair symposium, reportedly bought his-and-hers fur coats in Williamsburg this past weekend.
According to "Page Six," White and lady-companion Sarah Barthel (from Phantogram) now possess "matching black vintage" furs. The original coordination-enthusiasts who commissioned matching coats are, tragically, not named or reported. But may their ghosts delight the newly fleeced couple with madcap tales of accidentally wearing the other person's fur for a whole hour without even realizing it. Times were simpler then, when couples wore matching outfits, but the coat mixups were far more frequent and diverting.