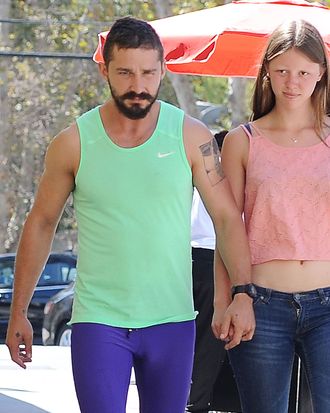 Photo: Splash News/Corbis
Shia LaBeouf, master of his universe and sovereign of his realm, has been spelling various letters and punctuation markings by recording his running routes. Unwittingly or not, he might be creating a whole message with his feet movements.
How exciting for us, to be living on an Earth that is the same Earth upon which Shia LaBeouf is spelling something. We are truly graced with new wonders each day.