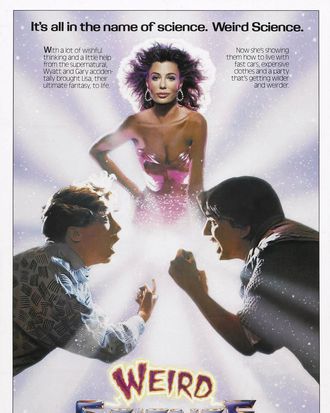 Photo: Universal Pictures
Silicon Valley dudes might be able to launch dating start-ups like OKCupid, Tinder, and Hinge (and to create all sorts of hacks to game their own systems), but when it comes matters of the human heart, they struggle just like the rest of us. Unlike the rest of us, however, Valley dudes can drop a bunch of money on high-end matchmaking services to help them.
Marketplace did a segment on "Silicon Valley's Cupid," Amy Andersen of Palo Alto matchmaking company Linx Dating. Men spend upwards of $10,000 to gain her competitive edge. (Listen to her coach Michael on the pre-date phone call: $10,000 well spent, in his case.)
With her help, these hapless romancers learn how to dress, stock their fridge with woman-wooing wine, select proper hand towels, and so forth. Because with the right set of guest towels, any man can go from just rudely eyeing his next BBD (venture capitalist slang for Bigger Better Deal) to actually dating them.