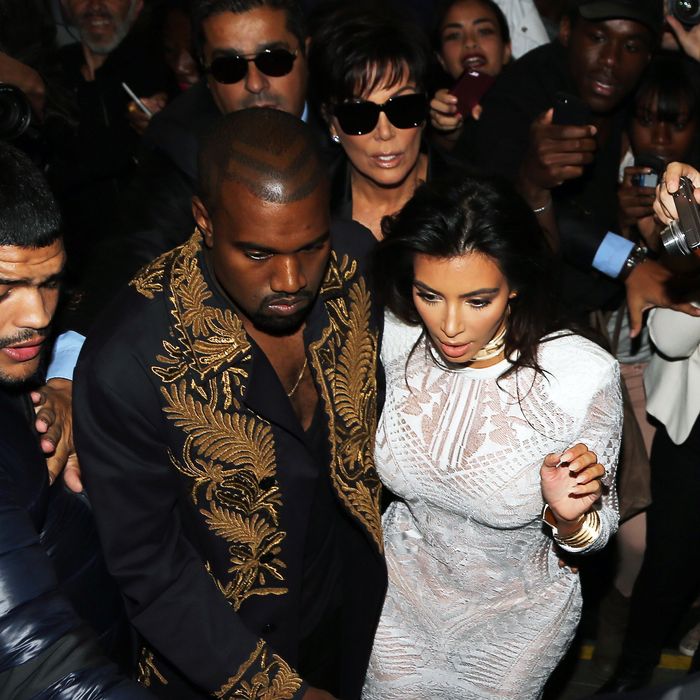 Photo: KCS Presse / Splash News
A Kim and Kanye appearance is often a big ol' lightning rod for some kind of spectacle, and their arrival at today's Balmain show in Paris was no exception.
TMZ has footage of Kim being manhandled by an unidentified person. It shows her exiting a chauffeured car as some ninja-human suddenly grabs her from behind, almost taking her down before being subdued by a security guard. Judging by Kris's "Stop it!" scream and Kim's panicked cry (what sounds like "Where's Kanye! Hold my hand!"), it appears to be a pretty distressing situation. (North was not in attendance, luckily.)

But, as Kim asks, where was Kanye? Oh, just exiting the car from the other side. Rookie celebrity move, Yeezy! First rule of crowd control: You always exit through the same side of the car for safety reasons. Together you stand, Kimye; divided you fall.