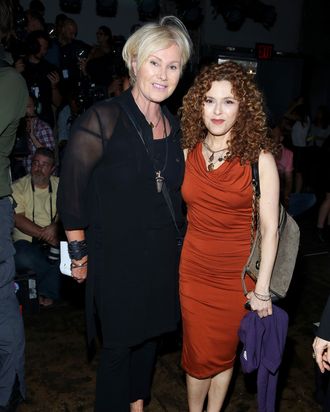 Photo: Cindy Ord/Getty Images
Donna Karan must have great cocktail parties, because all of the contemporaries who are her front-row mainstays seem like women we'd love to pop a cork with, or trade stories with while stuck in an elevator, or both if we somehow found ourselves trapped in some kind of malfunctioning wine elevator. Bernadette Peters and Mrs. Hugh Jackman, Deborra-Lee Furness, spent the entire show on Monday chatting, at one point so loudly that we could hear D-LF's voice over the music, across the runway, and three rows up. In fairness, the hat to which she was so loudly referring was noteworthily cheeky, and if a woman cannot exclaim loudly over a hat at Fashion Week, then when can she? Peters, on the other hand, was not audible — we imagine she just sings every response, anyway — but was certainly enviably glam-looking, her famous curls as perfect as ever and her heels impressively high.
If Peters and Furness were Mainstayville at this joint, the new kids on the block were the next section down, and they both brought it in slinky black dresses that didn't exactly match, but that were extremely similar (hardly a surprise, given that they're from the same Donna Karan collection). If Camila Alves caused the biggest frenzy — she was last out from backstage, aka the Superstar Spot — for our money, Master of Sex's Caitlin FitzGerald was the better bet. We sidled up to her at one point in the pre-show shenanigans and told her that we are really worried about her character Libby Masters, and occasionally find ourselves googling to see if the real-life woman ever got a happy ending. "I want the best for her," FitzGerald agreed. "There are days when I am like, 'I don't want to play a sad character anymore!'" The costumes on Masters are so good, we wondered if there was anything she ever just wanted to accidentally take home. "I did steal, at the end of the season, a cashmere coat," she told us, "and I was looking through Vogue [recently], and there was one just like it! Some stuff is just timeless, I guess." We're never going to argue with a woman who likes a good coat. In fact, remind us to pick up this conversation again next season, when she's been moved to Mainstayville, hopefully showing off her quarry.
See the full Donna Karan spring 2015 show.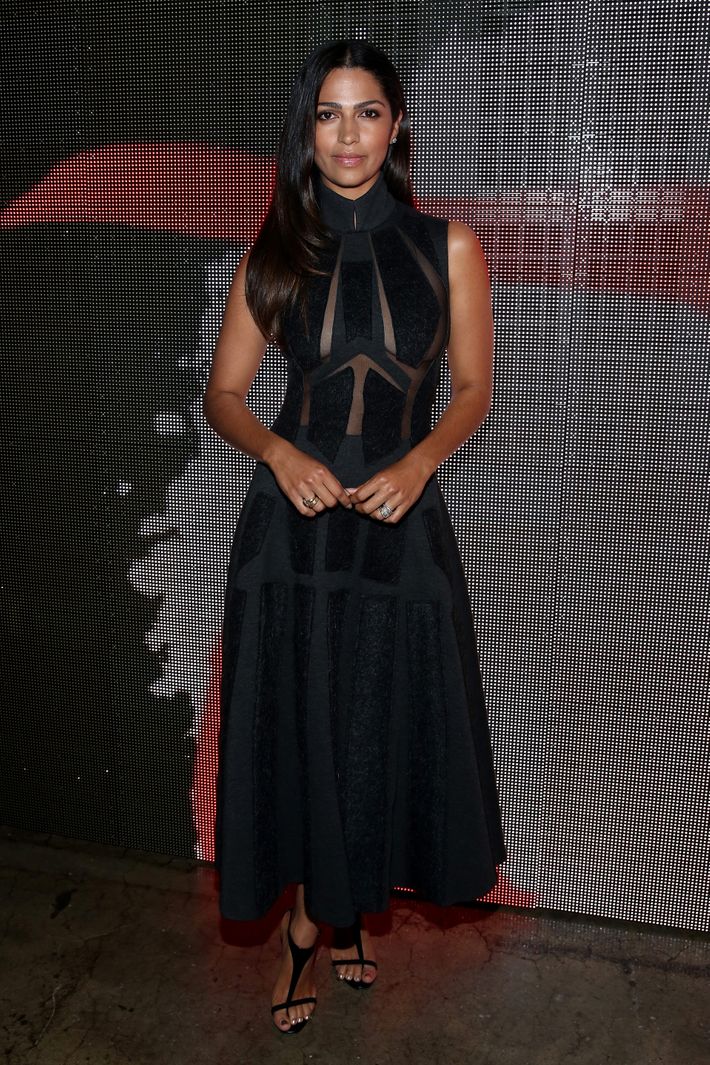 Camila Alves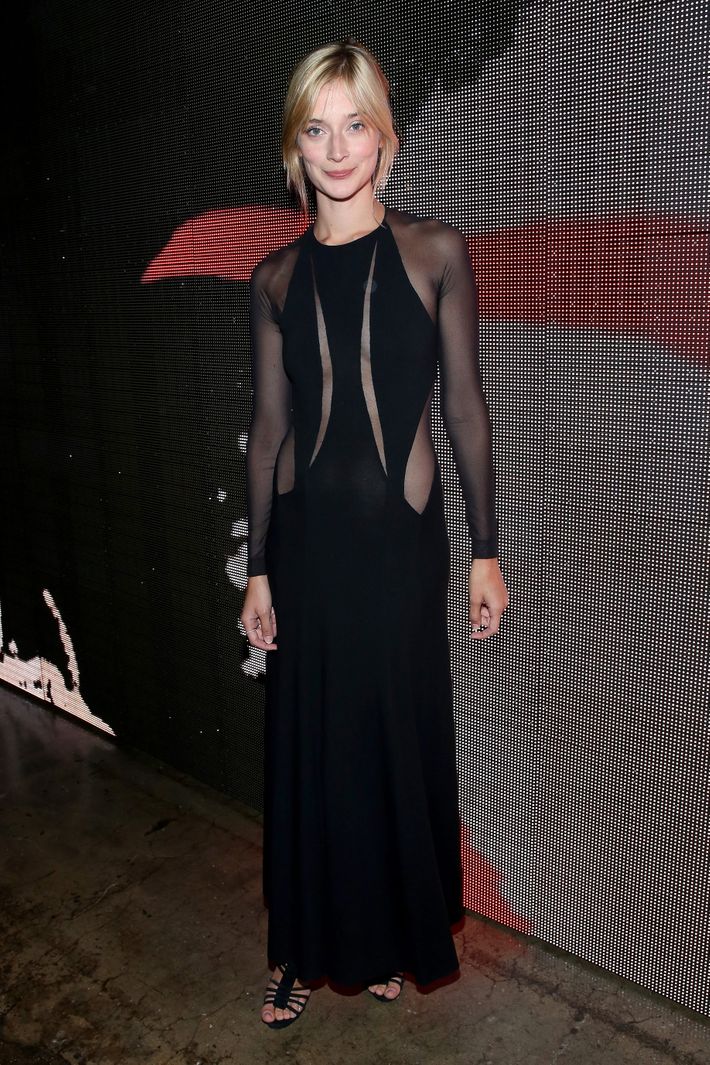 Caitlin FitzGerald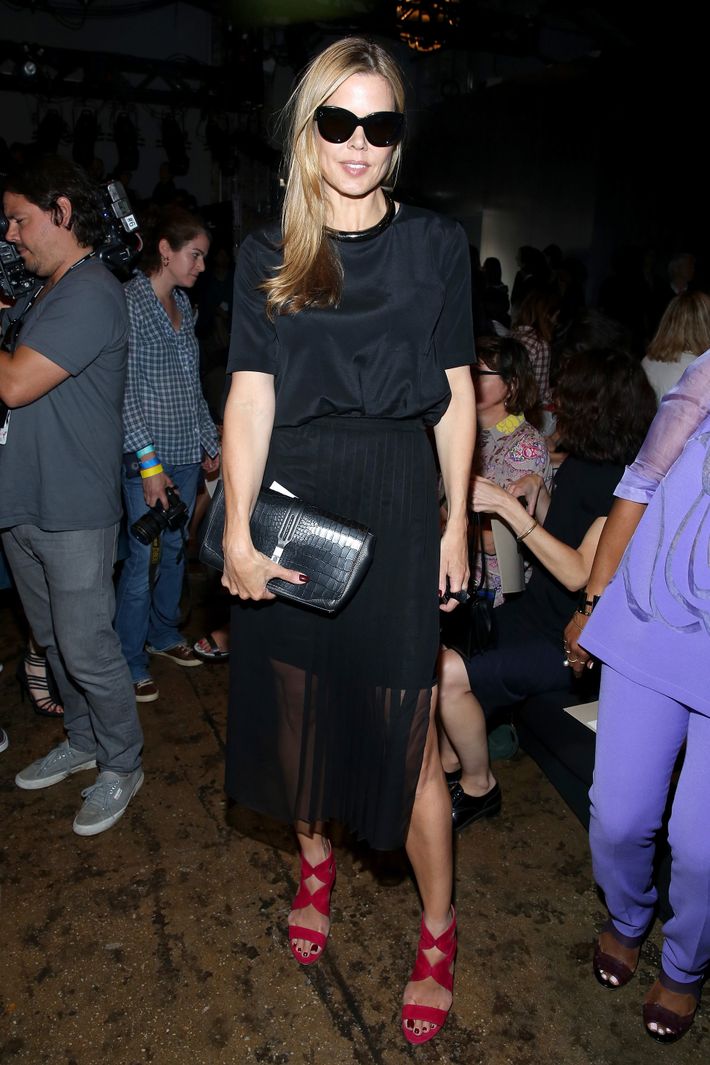 Mary Alice Stephenson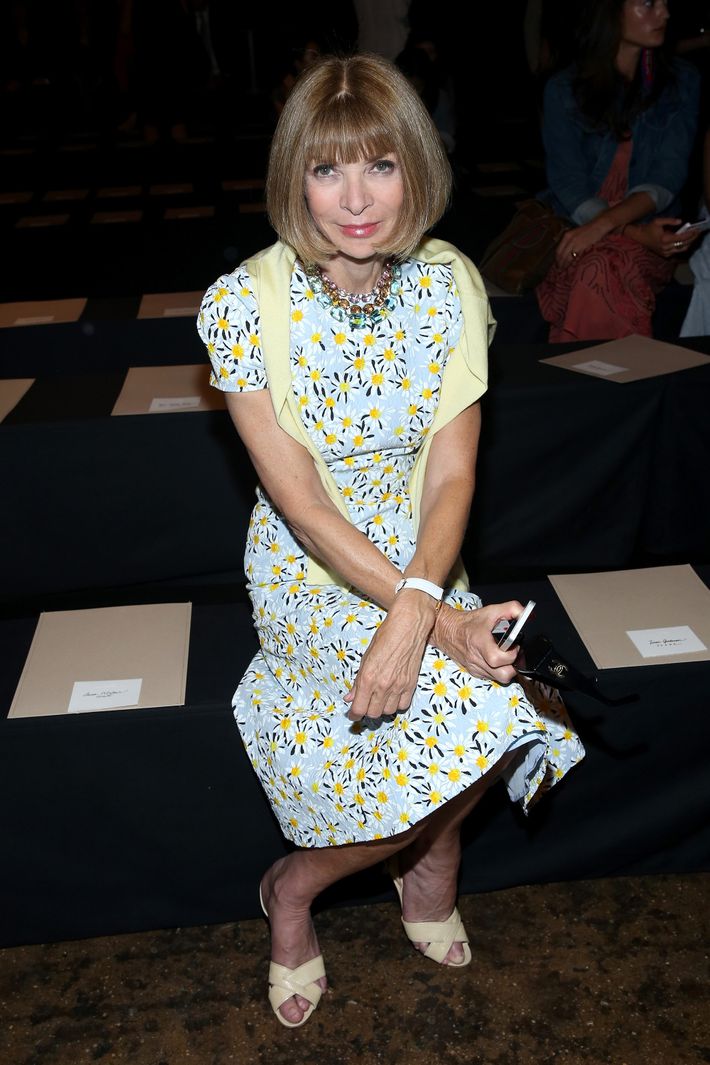 Anna Wintour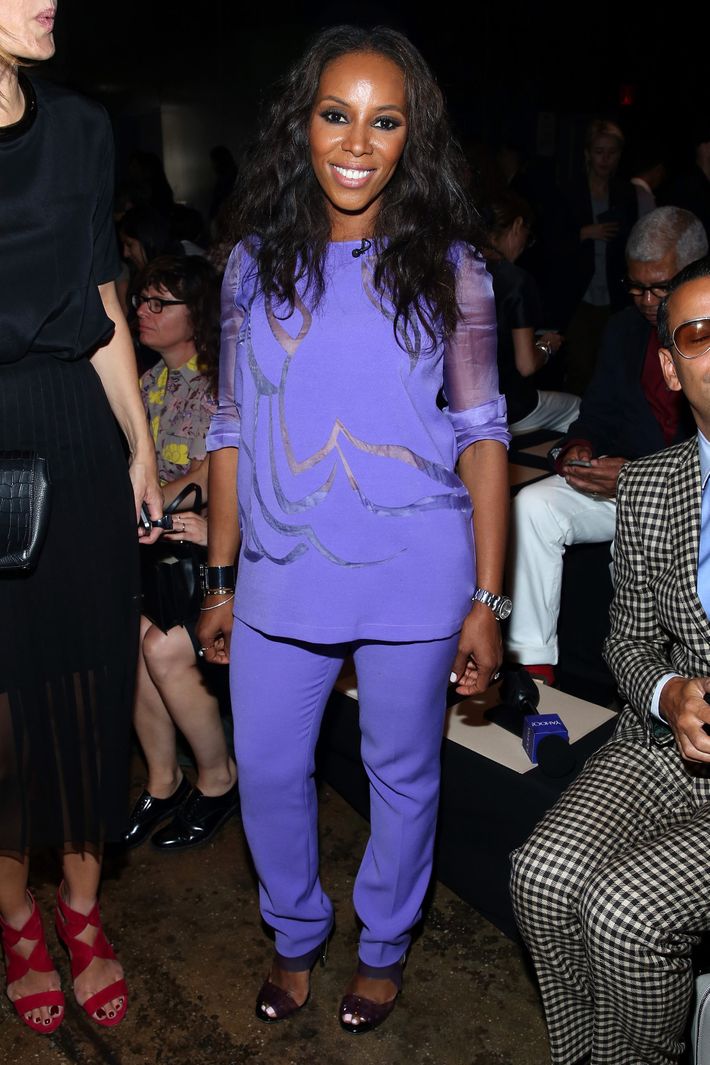 June Ambrose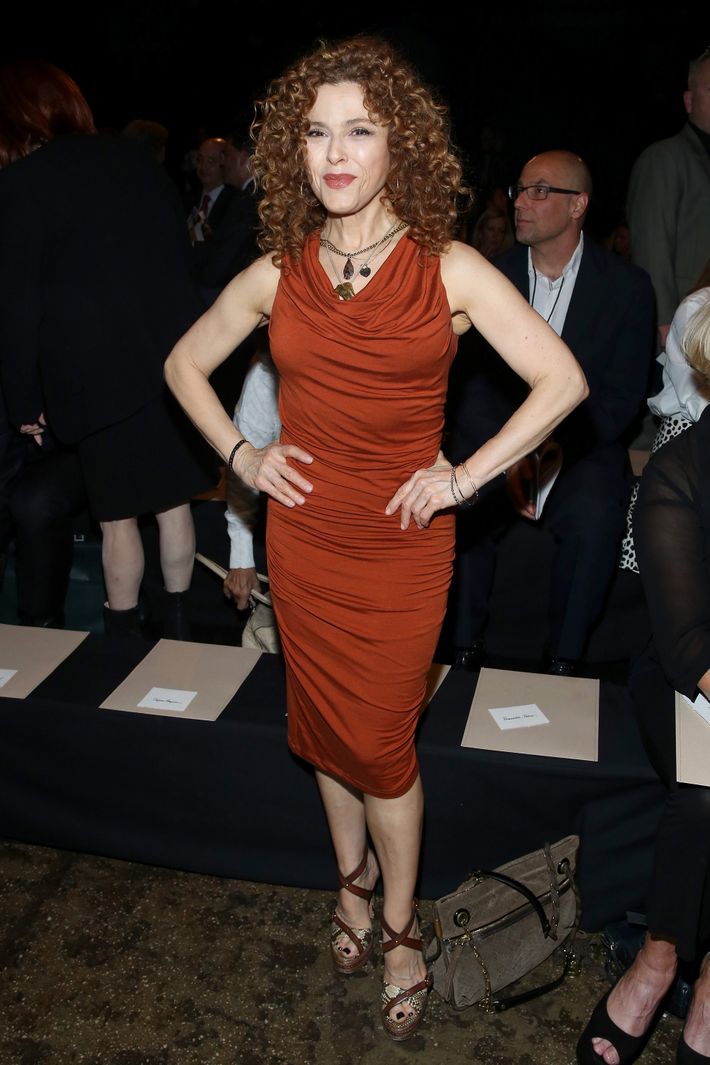 Bernadette Peters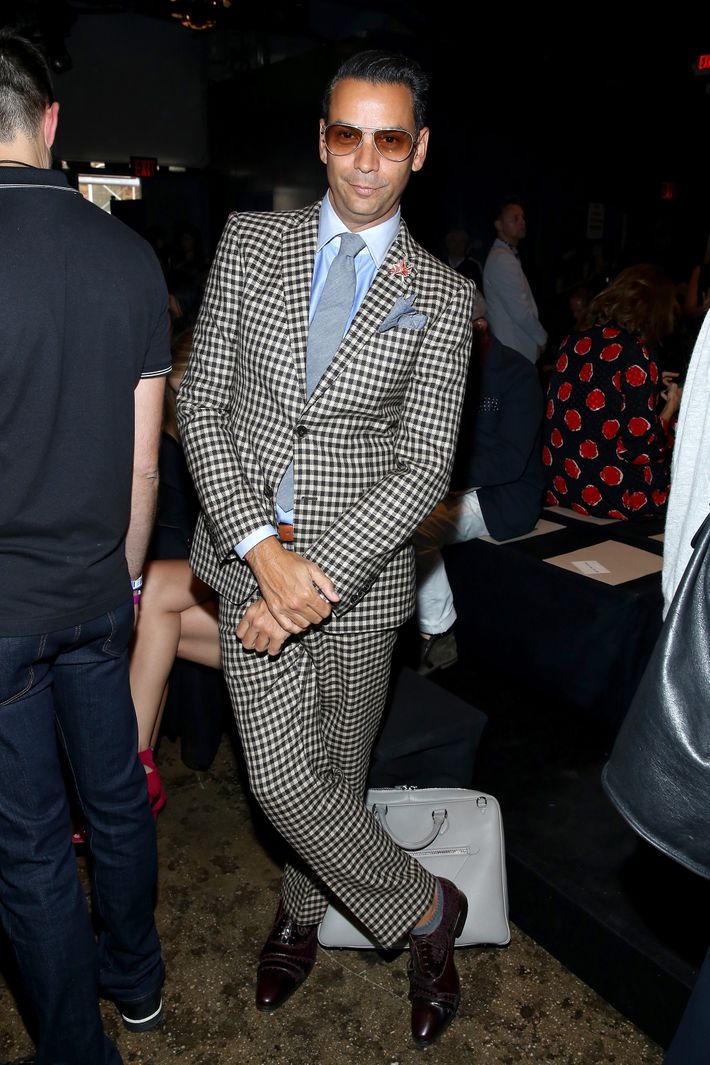 James Aguiar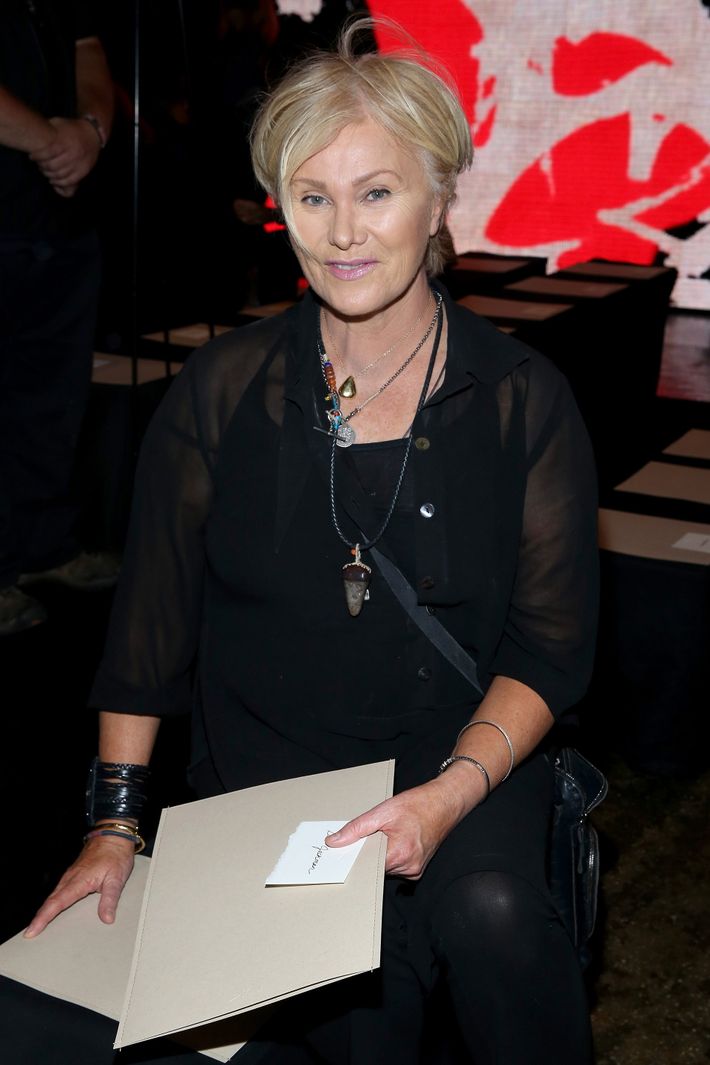 Deborra-Lee Furness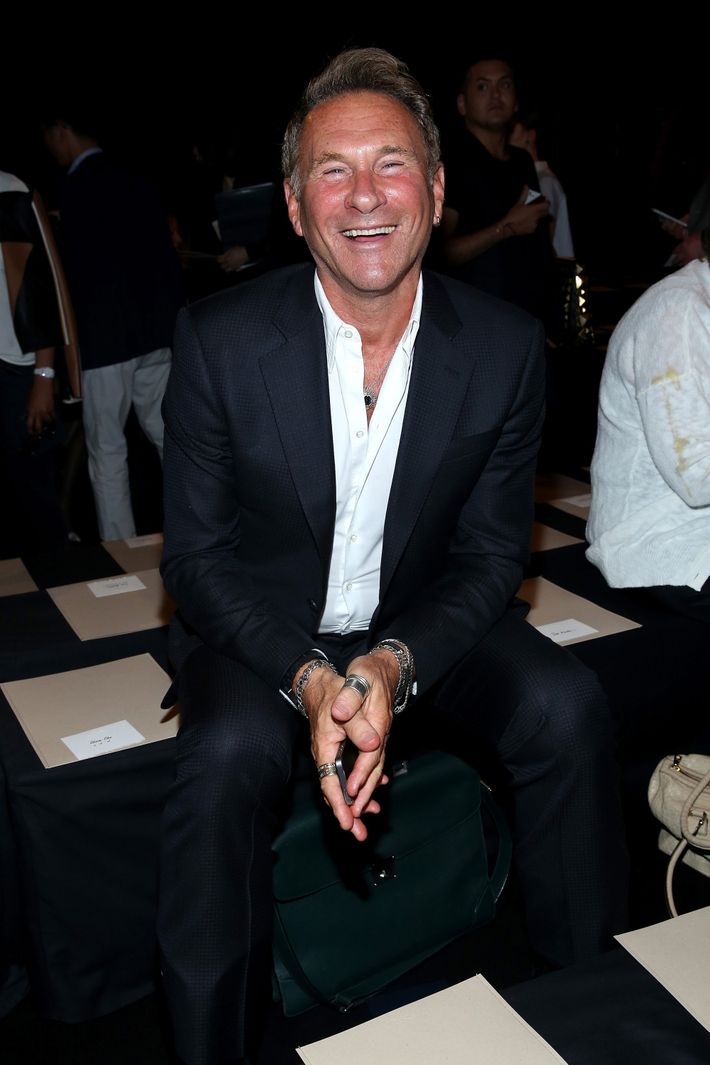 Hal Rubenstein