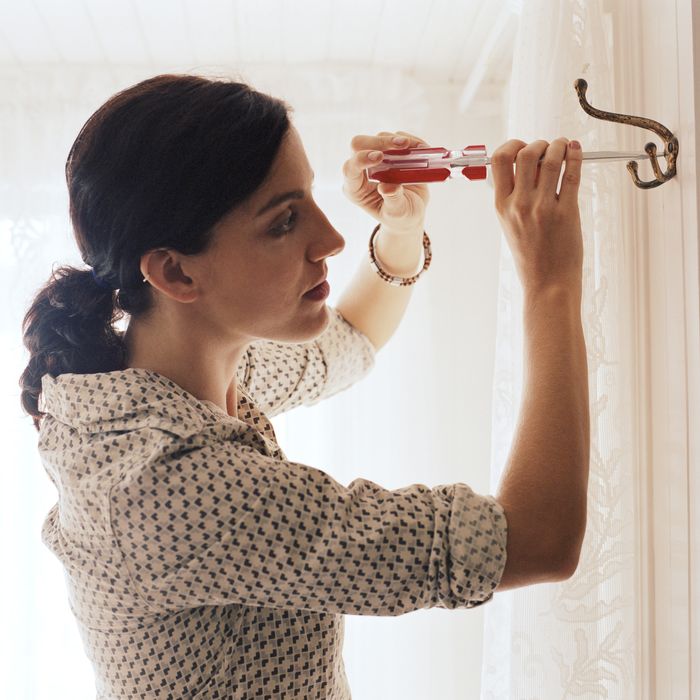 Photo: Kevin Cooley/Getty Images
Steven Kurutz of the New York Times reports that a vicious cycle has embroiled DIY home-renovation bloggers. Succeeding in this (literal) cottage industry of appealing pictures, charming notes about repairs, and endless helpful tips means facing constant pressure to keep up renovations.
The couple behind renovation blog Young House Love redid three homes and an entire show house. They are in their early 30s. Pam Kueber, of Retro Renovation, said she sees traffic leaps with big projects, but "I really don't want to be knocking down any more walls." She calls it "making a living by living in chaos." And Mandi Gubler of Vintage Revivals says that her home is a "revolving door of furniture" that she can never get too attached to: "That's the process. I love when a room is done, but let's be honest: It's going to be changed." Even if it's not broken, you still have to fix it.