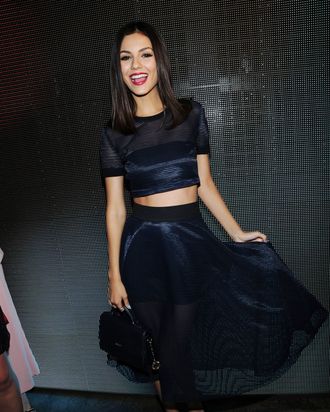 Photo: Desiree Navarro/Getty Images
In order to get into the DKNY show this afternoon, we had to fight our way first past a dude who was making two white-clad men carry the ends of his extremely long scarf, as if he were a bride and they his train-toting page boys. Then it was two people who were completely nude save for their body paint. One o'clock on a Sunday afternoon feels too early to come face-to-crotch with a stranger; DKNY confirmed on Twitter that it had nothing to do with either of these stunts, but if it makes anyone there feel better, we had already assumed that. Donna Karan, though plenty kicky herself, does not seem like the person who'd so forcefully introduce us to a stranger's wang. Certainly not without first handing out Champagne.
Once we pushed into the venue, through all the photographers chronicling the outdoor crazy, the primary celeb in the front row was the very ladylike-looking Victoria Justice. She looked lovely in a two-piece outfit with a full skirt and rocking a deep red lip. Victoria was — as we speculated when we saw her at Rebecca Minkoff — very distinctly not taking any personal questions from the press, not that we blame her. But she seemed to be stumped by a variety of nonpersonal questions, too. We overheard her punt when someone asked her what her favorite dance song is, and it took her a while to answer when she was asked about her biggest fashion regret. Although she recovered enough to note that she walked her first red carpet when she was 12, and thus before her stylist got her fashionable claws into her. "I put together some pretty funky outfits," she noted. What 12-year-old has not? That just means you were were normal, Victoria.
Speaking of normal teens, we spied some prowling around the edges of the press scrum, strategizing how best to get their photos taken with Victoria. One of them was crying with joyful anticipation and both were shaking slightly. Eventually, they agreed that they'd each take the other's photo, rather than trying for a selfie. "Do a good job," one told the other, sharply. "You do a good job, too" was the response. Don't worry. The story ended happily. They got their moment with Justice, and someone else even stepped in and took the photo for them. That's the reliable thing about a fashion show. There is always someone willing to take your picture — whether you're a delighted young fan, a celebrity, or a naked dude with poster paint on his chest. And apparently all three are equally likely to be there.
See the full DKNY spring 2015 show here.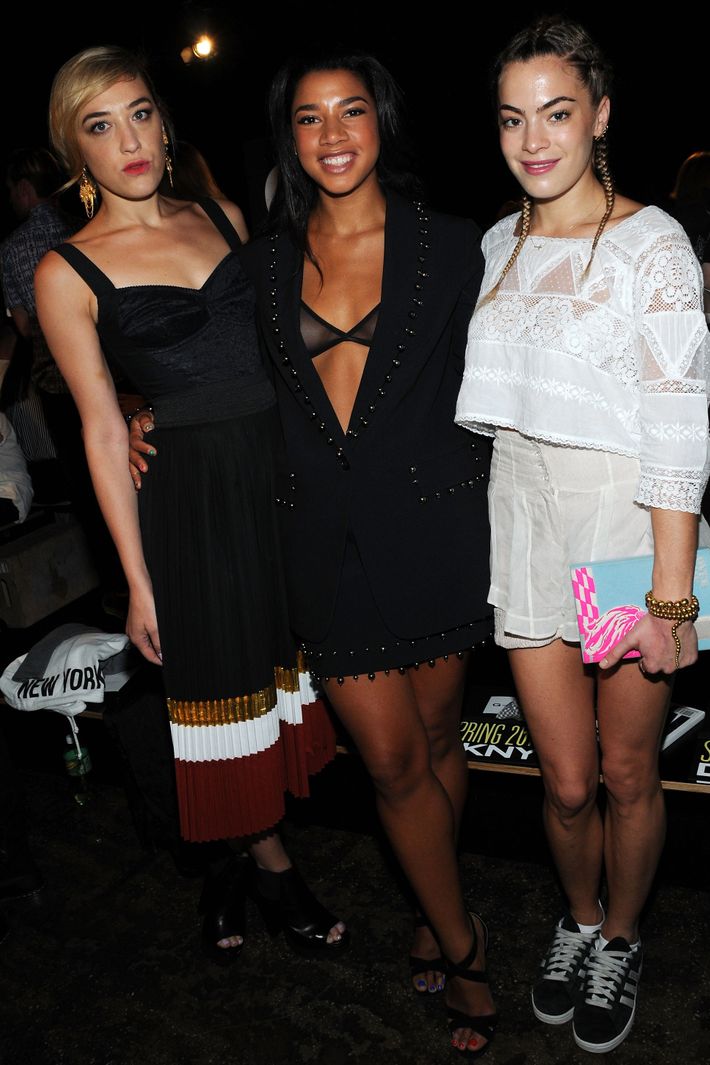 Hannah Bronfoman, Chelsea Leyland, Mia Moretti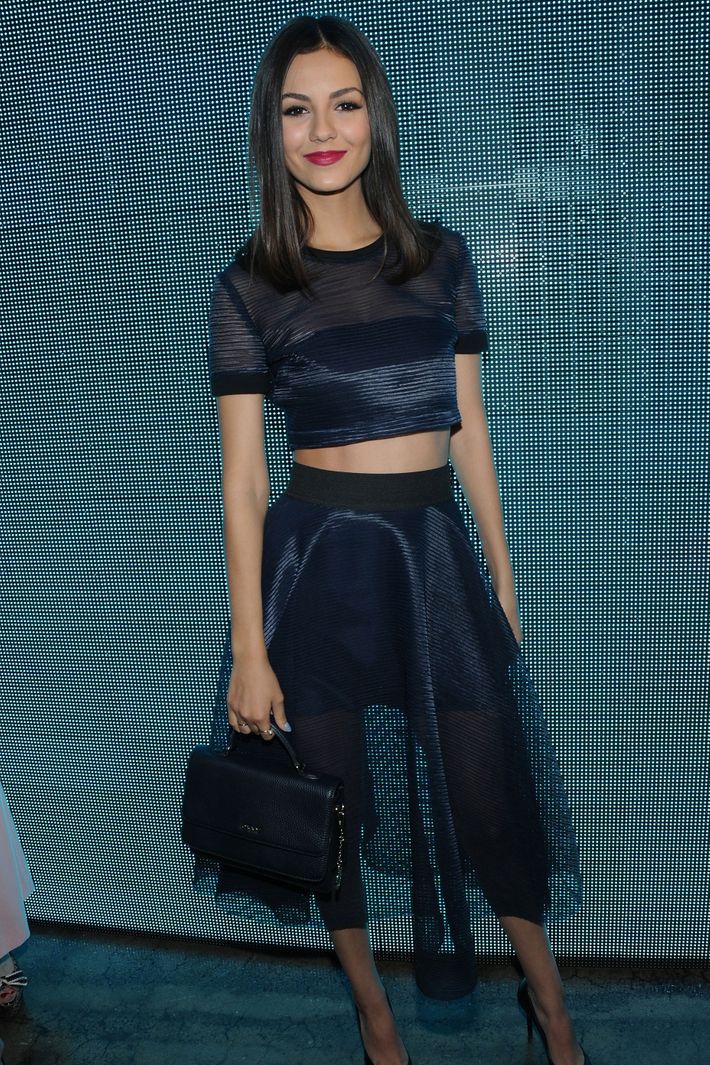 Victoria Justice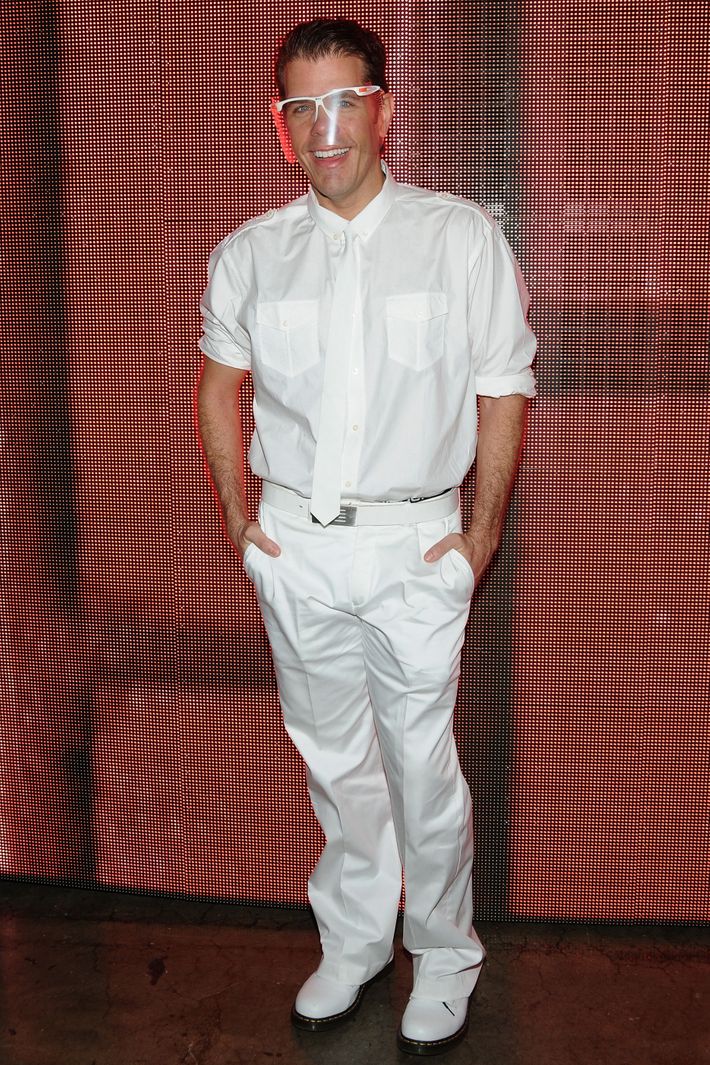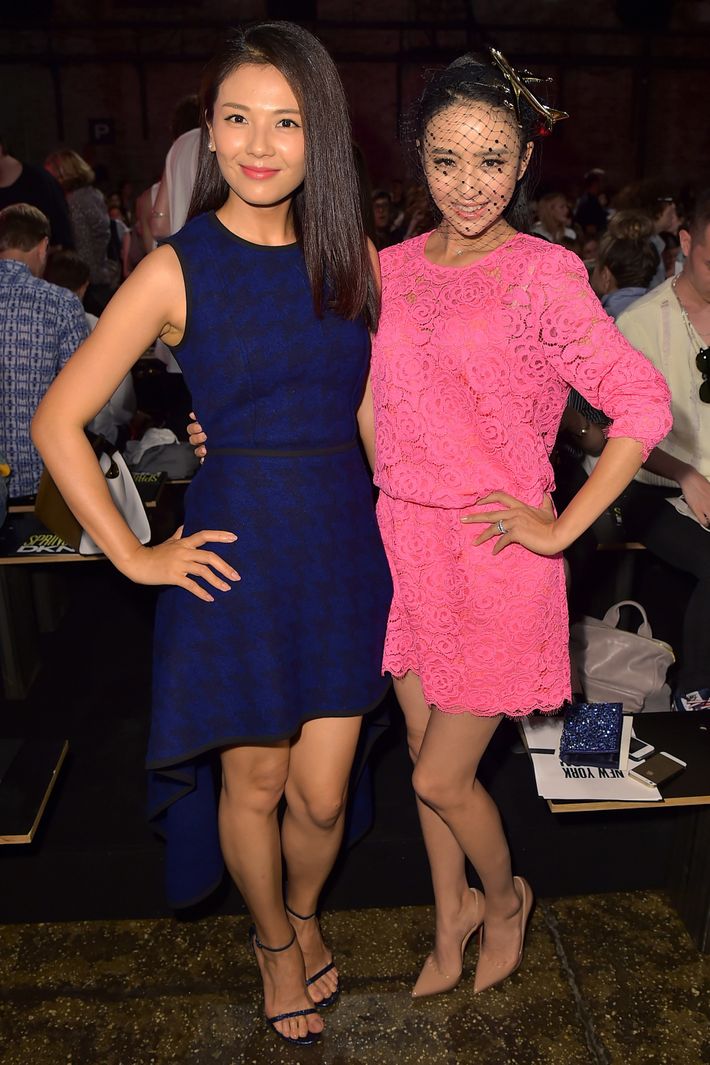 Tong Liya, Liu Tao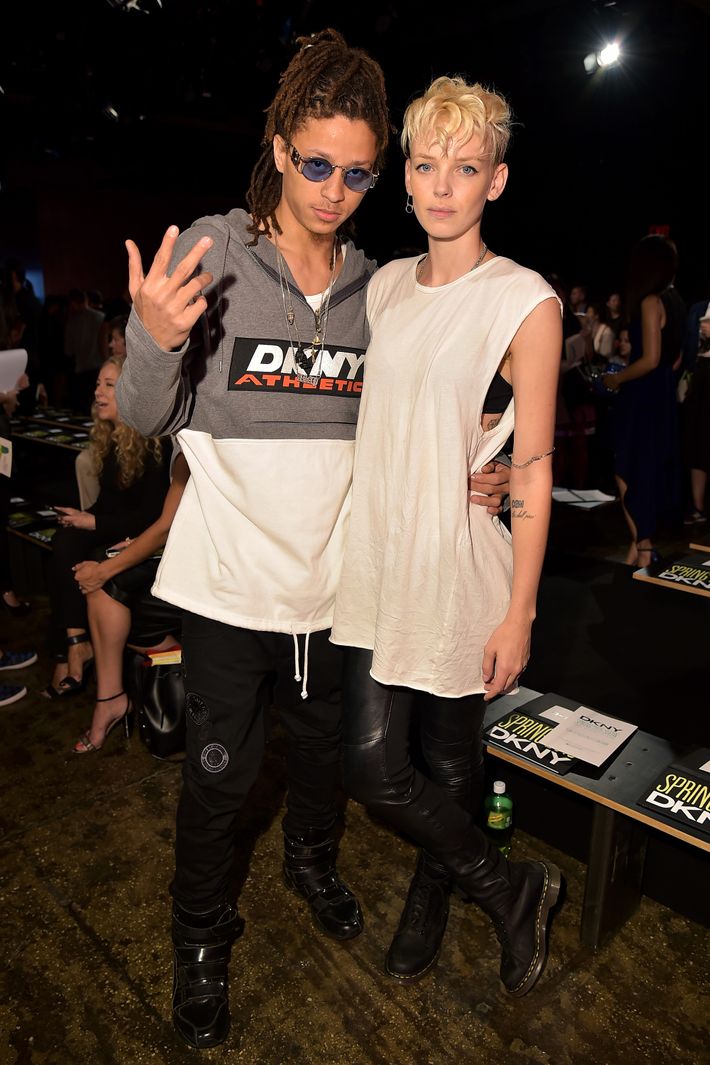 ASAP Illz, Dorith Mous