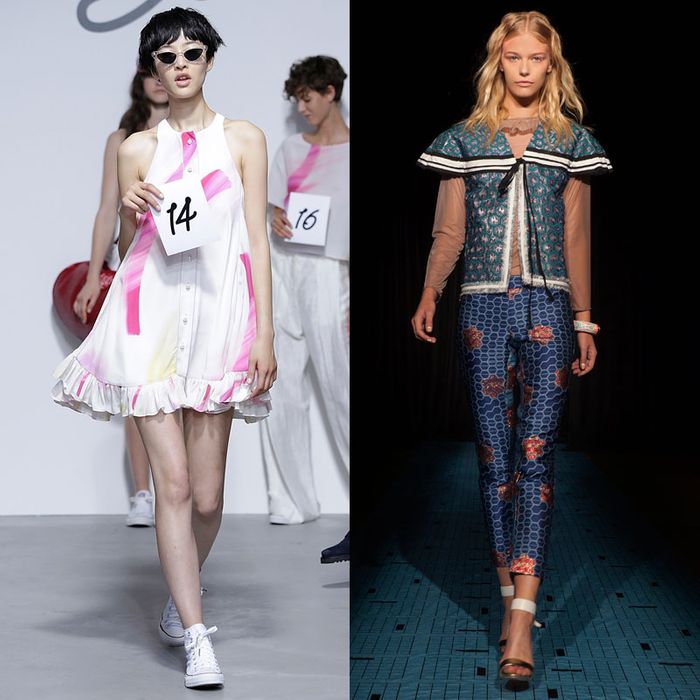 Photo: John Lamparski/Getty Images, Imaxtree, Alessandro Lucioni/Imaxtree
Several New York talents in that fuzzy area between "young designer" and "new establishment" happened to cluster their shows together today. Jason Wu, the baby-faced 31-year-old made famous by Michelle Obama's inauguration gown, was the centerpiece of a day that included twenty- and early thirtysomethings Wes Gordon, Adam Selman, Tanya Taylor, Chris Gelinas of CG, and Carly Cushnie and Michelle Ochs of Cushnie et Ochs.
Fashion loves the young and reveres the legendary, but sometimes seems bored by the in-between. When you're struggling to build a label and connect with customers, a bit of sameness isn't necessarily a bad thing. It was in that spirit that Wu continued to advance his ladylike agenda, with looks inspired by Charlotte Rampling and Diane Kruger. (He frequently dresses Kruger, but hasn't, to his great disappointment, made it onto Rampling's radar.) Ugly chic has never been Wu's thing. (To wit: He launched a collaboration with Lancôme this year.) He showed crisp, Hitchcock-heroine suiting with slit-but-still-prim skirts, and his T-shirts were woven of ultrafine, super-sheer lace. Wu also indulged in a sparkly disco moment  and it was fun to see this kid have fun, even if it's of the nostalgic Studio 54 variety.
Wes Gordon, too, is an old soul trapped in a young man's body. Like Wu, he focused on clean-lined, almost '90s silhouettes — but the mid-'90s Calvin Klein minimalism rather than the grunge many of his peers are dredging up.
Tanya Taylor went in the opposite direction, with trippy, bright colors on youthful sweaters and skirts. Her tangerines and blood oranges were sharp, and it's sure to please both the starlets who have been making her a red-carpet dark horse and the gallery girl who just wants to stand out at a Gagosian opening. Cushnie and Ochs also worked with a bright palette, though the passages from saffron to blue to baby pink felt a bit forced, like an assignment from Tim Gunn. But still: There were those now-signature cutouts in all the right places.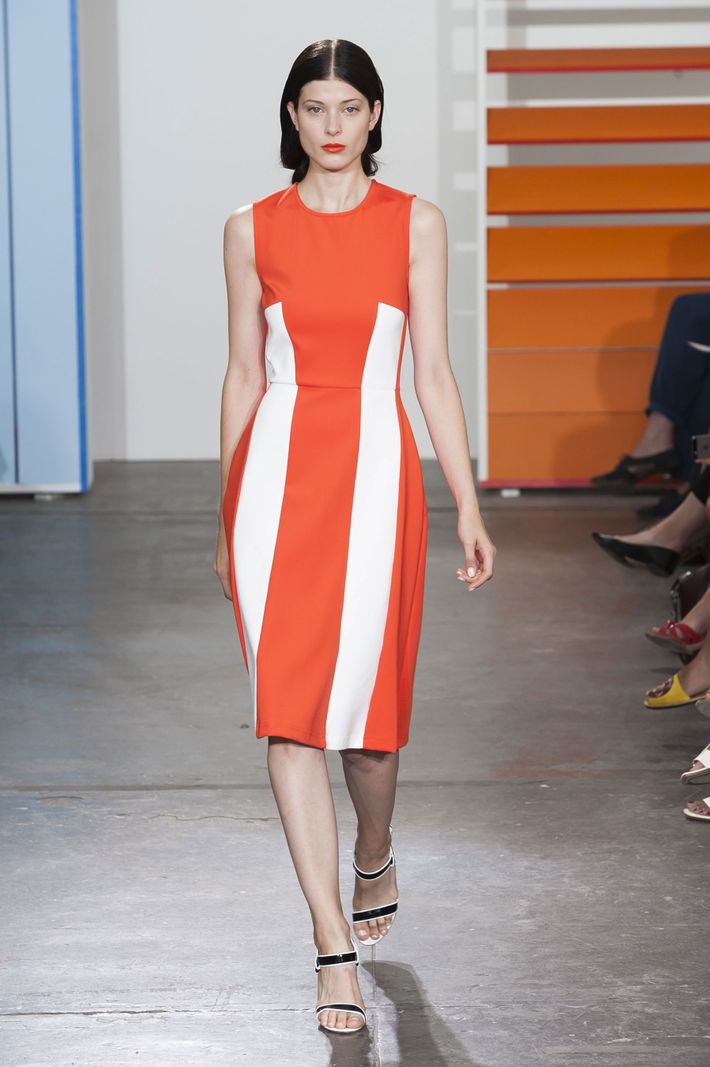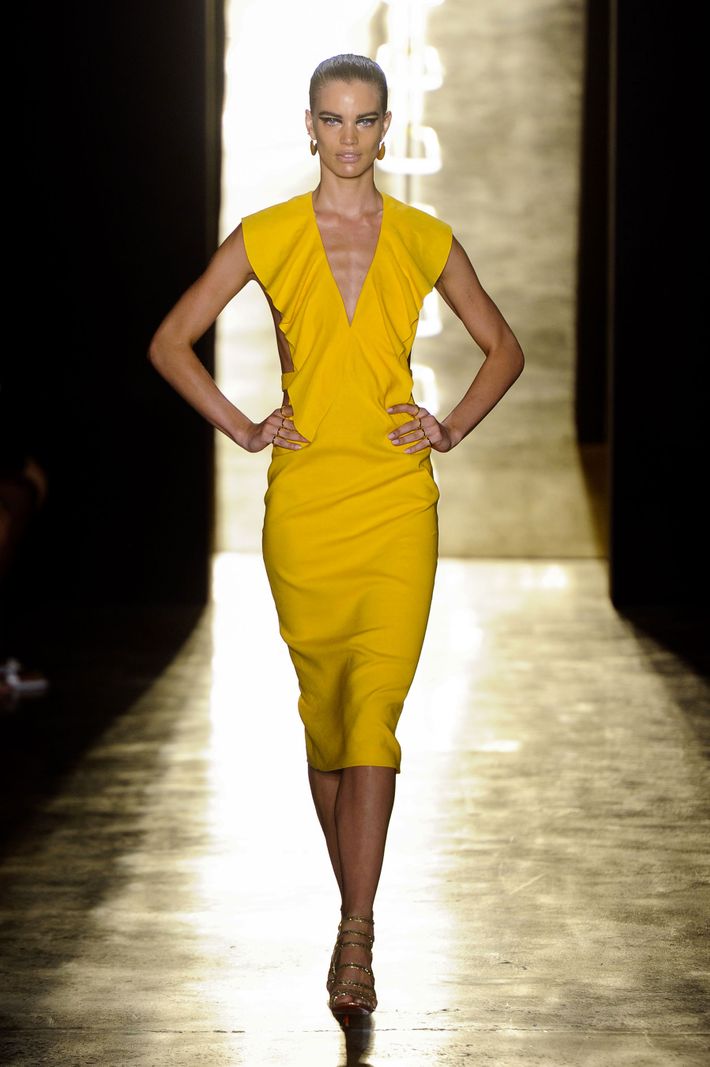 Perhaps most interesting to witness as they move from Bright Young Thing to New Establishment were Gelinas and Selman. Gelinas debuted his collection in 2013 and has already been a finalist for the LVMH prize. He showed Japanese-inspired prints in loose, scarflike silhouettes, intricately folded variations on obi belts, and allusions to boxing and karate uniforms. Much like his previous work, it had a meditative quality that made you want to stop and look at the fabrics and drink in the atmosphere.
At Selman's show, held at a small West Village gallery, there was an air of barely suppressed excitement because it was Selman who made that filmy bit of Swarovski crystal and fairy dust Rihanna wore to June's CFDA awards. (Rihanna  showed up 20 minutes after the show concluded.) Despite the lack of star power, the show charmed. Selman flirted with trends that seem due for a revival: baby tees, contrasting piping that called to mind '90s ringer tees, a nod to the bowling-uniform trend that captivated Generation X for a time. But his show presentation was from a much more bygone decade: The models each carried a number and vamped for the cameras, lowering their cat-eye sunglasses at the photographers' pit.
See the full spring 2015 Jason Wu show here.
See the full spring 2015 Wes Gordon show here.
See the full spring 2015 Tanya Taylor show here.