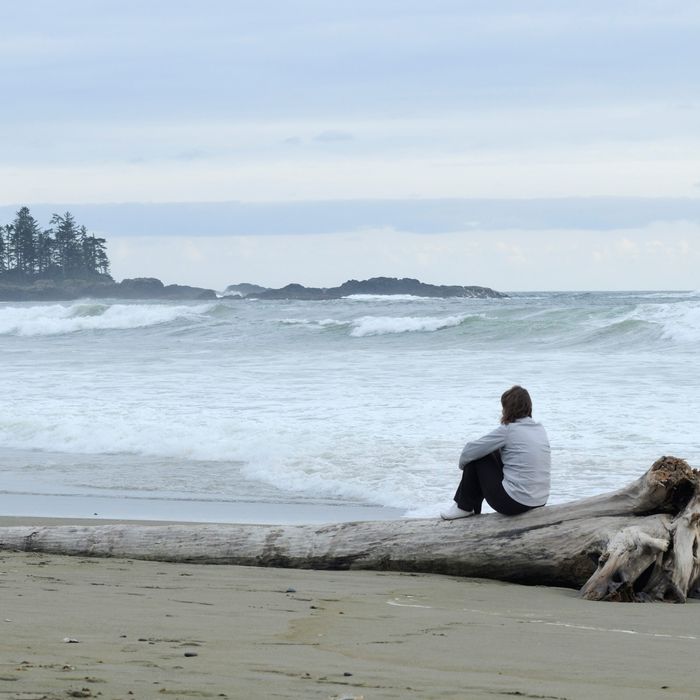 Photo: Yevgen Timashov/Corbis
After a brutal breakup, common advice is Take a trip! Pretend you're Audrey Hepburn in Sabrina and go to Paris! Or Tulum! When a friend of mine ended her epic relationship, she took an epic trip around the world — seriously, she even walked across Spain — and after her pilgrimage, she came back cured of all heartbreak.

But today a hero named Tan Shen flipped the script: She decided to head on down to the ol' KFC to sit with her emotional baggage and indulge in fried chicken for an entire week. Who needs to "heal" with a reaffirming trip to some far-flung place when there are truly delightful places to spend many hours getting over heartbreak and wallowing in feels? And so, inspired by Tan Shen and her practical choice of a heartbreak hotel, here are 14 other locations to escape to when trying to get over a soul-crushing breakup:
1. The American Girl Doll Store: Inanimate friends will never get sick of discussing your torment in endless detail. Their glassy eyes mirror how you feel on the inside — dead.

2. IHOP: Pancakes are like pillows for the stomach; syrup, a warm hug for the soul.

3. Medieval Times: It's natural to want to turn back time and relive a happier past. It only makes sense to time-travel to a place with turkey legs.
4. The Slot Machines at the Vegas Airport: Like a casino, but even sadder.

5. Papyrus: If you're going to write your ex countless letters (that you'll never send), do so in an environment with countless pen options. There is comfort in the many pens.
6. The Bathroom at the Barnes & Noble: The smell reminds you it can always get worse. If you're feeling bold, bring some magazines!
7. Any Big Corporate Music Store (Like the Virgin Megastore, RIP): Unlike an indie record store, nobody will judge you for crying along to "Superstar" for eight hours straight.

8. The Container Store: Putting things in little boxes feels better than love.

9. Hot Topic: Surround yourself with pleather pants as black as your broken heart. Bonus: There is always the kid behind the register who shares your "what's the point?" worldview.
10. Sephora: Makeovers!
11. The 24-Hour Walmart: It's like a heartbreak amusement park. Grab a bag of Cheetos from the grocery aisle, a boom box from electronics, and a sad-song compilation. "Camp out" in a tent in outdoor.

12. The Locker Room at Your 24-Hour New York Sports Club: Crying in a public shower feels better than your own, sometimes.  

13. The car wash: Close your eyes, and it's like you've escaped to the beach; open them, and it's like your own personal rain cloud.  

14. Taco Bell: Similar to KFC. The fiesta in your mouth helps remind you that you will be happy again.