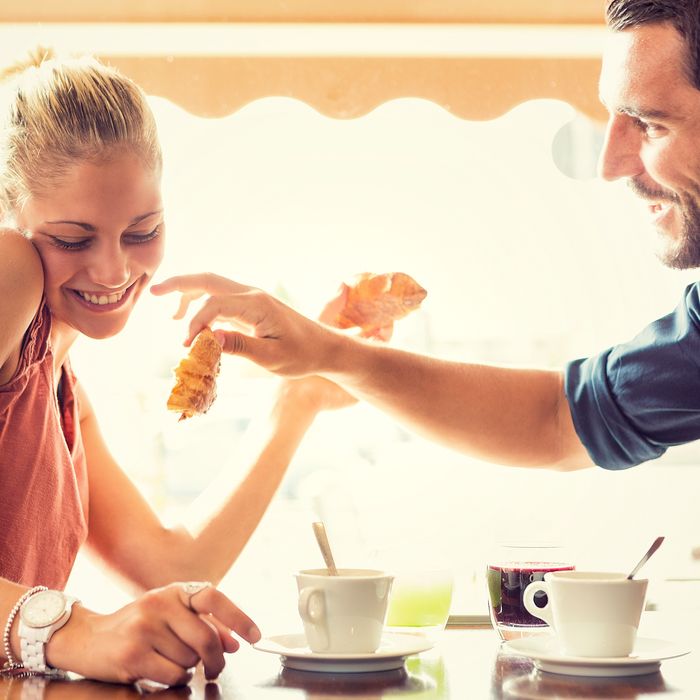 Photo: ZoneCreative/Getty Images
Yesterday, the internet erupted after Men's Health published an article about how to talk sports with your lady. "She sees the game differently than you do," the magazine tweeted, linking to a piece titled "The Secret to Talking Sports with Any Woman," a 100-word article suggesting that the reason women don't enjoy sports is that "they need story lines." Men's Health has since apologized and taken the story down (you can still read it on FishbowlNY), but it's not the first time the men's magazine has missed the mark when educating its readership on what women are interested in. Just this summer, the publication recommended in earnest that referring to a woman's vagina as a "Hot Pocket" is a turn-on in bed, and explained that what women are really craving is "doggie-style sex" on a beanbag chair.
We culled a list of things women want according to Men's Health — including sex in a Victoria's Secret dressing room, peppermint schnapps in the belly button, and much, much more. 
1. A reservation for sex. 
2. Peppermint schnapps in the belly button.
3. The above-mentioned "doggy-style sex" on a beanbag chair, which "works great when she's on her belly, draped over the amorphous blob."
4. For men to "turn her body into a juicer."
5. To call her vagina a "Hot Pocket."
6. To participate in "smartphone selfies."
7. To receive a silk thong under the table at a restaurant.
8. To be told "I love how you always look amazing for me."
9. Shirts that match her man's eye color.
10. Men who drive, eat peaches, and hold babies.
11. To be made to feel "virgin-esque."
12. To have her belly "seasoned with a little salt."
13. Sex in a safe-deposit vault.
14. Sex in a Victoria's Secret dressing room.
15. Since she's basically "the cheapest maid service ever," men can just say, "The house has been looking amazing – thank you."
16. A chilled can of soda rolled along the back of her thighs during hot weather.
17. Men who would've been able to slay a wooly mammoth if we were living in the Ice Age.
18. Sullen men.
19. Men with strong immune systems.
20. Men who shower.
21. Men who download a free PDF to learn how to translate the noises she makes during sex.