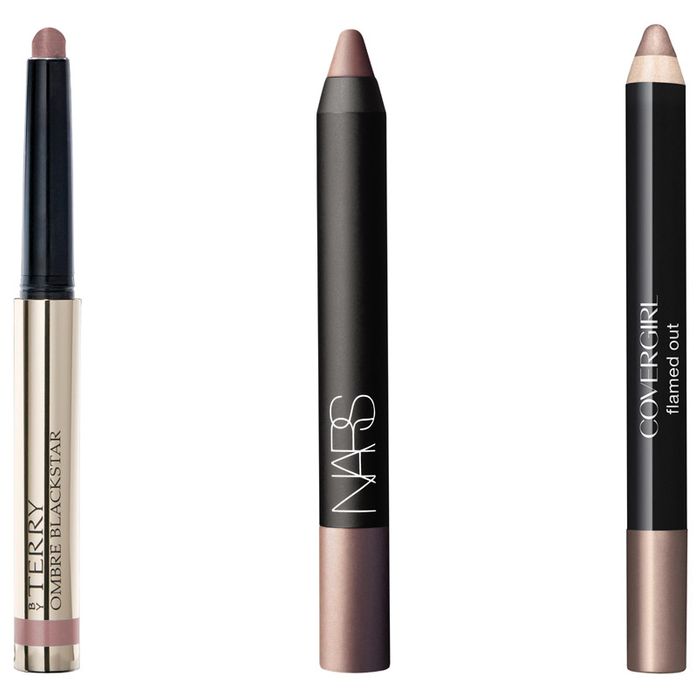 Photo: Courtesy of NARS, Courtesy of By Terry, Courtesy of CoverGirl
Taupe eye shadow — that gray-brown hybrid — is the stepchild of beauty colors. No one gets excited over taupe. But in eye-shadow-stick form and with the slightest bit of shimmer, the ugly duckling of colors looks surprisingly pretty. Gliding on lids smoothly and staying put for hours, taupe eye shadows add dimension to the eye area and can give you a hint of slept-in glamour. The color is subtle enough to satisfy anyone who likes minimal makeup, yet can be amplified with liners to look dramatic.
The Cut tested a bounty of taupe eye-shadow-stick selections. Here, seven creamy, iridescent, and long-lasting taupe shadows that are anything but boring.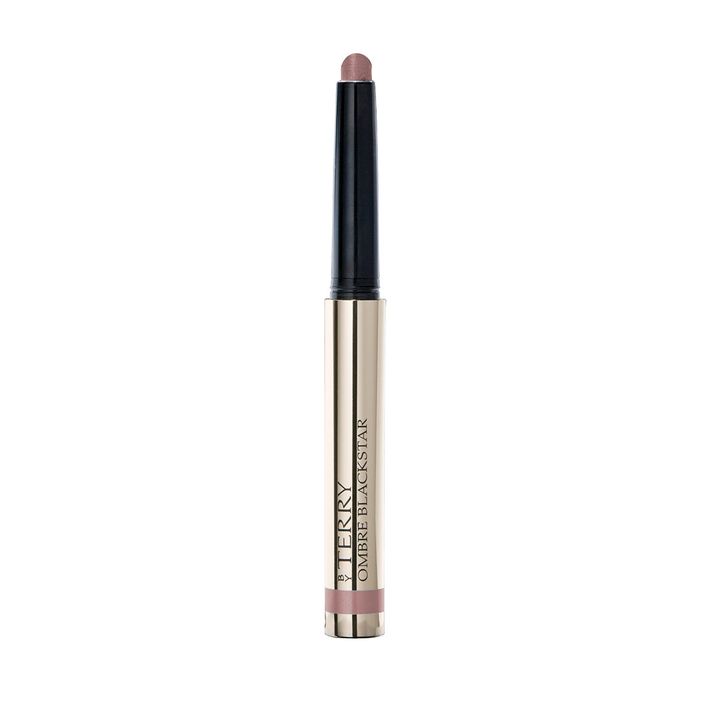 By Terry Ombre Blackstar in Frozen Quartz
This creamy, ultraluxurious shadow-stick from By Terry glides on lids like warm butter. Super easy to use with a twist-up tip, Ombre Blackstar stayed on my lids the longest. Despite my reluctance to apply an eyelid primer first, the color didn't crease. The Frozen Quartz shade was bright and shimmery, with an amberlike hue, and it illuminated my eyes in a way that was anything but boring.
Eyeko Me and My Shadow
This eye-shadow stick best simulates a slightly smoky, slept-in shadow look (without any of the guilt of actually sleeping in your makeup). To apply, you sweep the slightly shimmery taupe all over your lids. Then follow that with the other end of the stick, which contains a flat-tipped brush that allows you to fade out the shadow or use it as a liner. Although it's rumored to last for up to 12 hours, the longevity felt more like four hours, still making it very durable.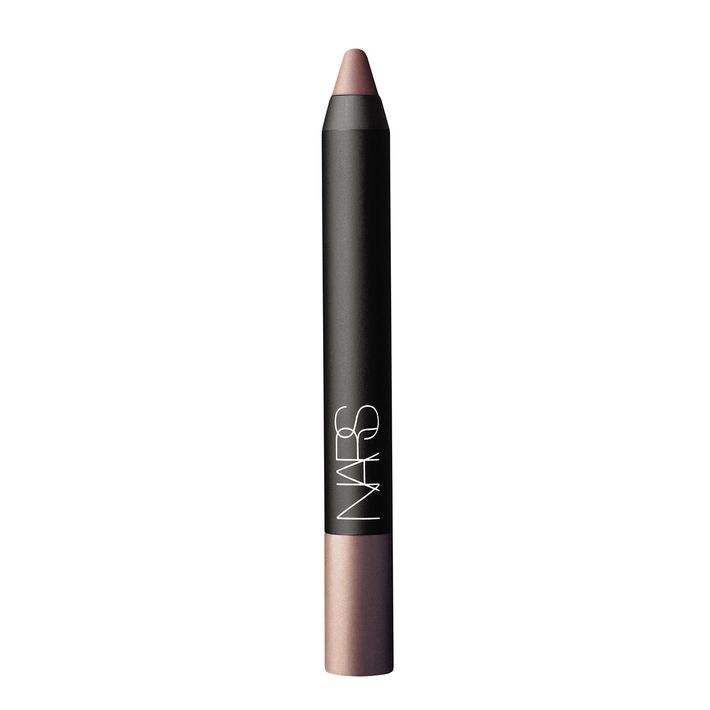 NARS Soft Touch Shadow Pencil in Iraklion
NARS's Iraklion is the least pigmented of the bunch (it covers eyelids sheerly), but the lack of opacity adds an understated glimmer ideal for daytime use. Drawing a thin layer of the pencil around my eyes, the bronzelike taupe held strong throughout the day, drying to a satin finish that refused to crease.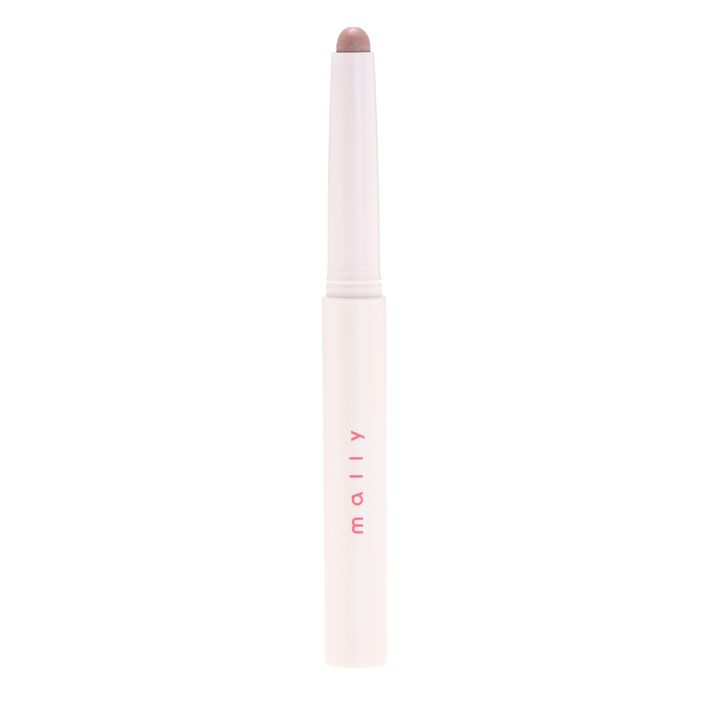 Mally Beauty Evercolor Shadow Stick in Taupe
Mally's taupe shadow stick is super soft (so don't press too hard) and packs a staying power that lasts through sweaty, oily lids (I'm speaking from experience). But besides its durability, I appreciate that this pencil doesn't require a sharpener. This cappuccino-taupe stick was one of the easiest ones to use, gliding evenly over my eyes with minimal pressure.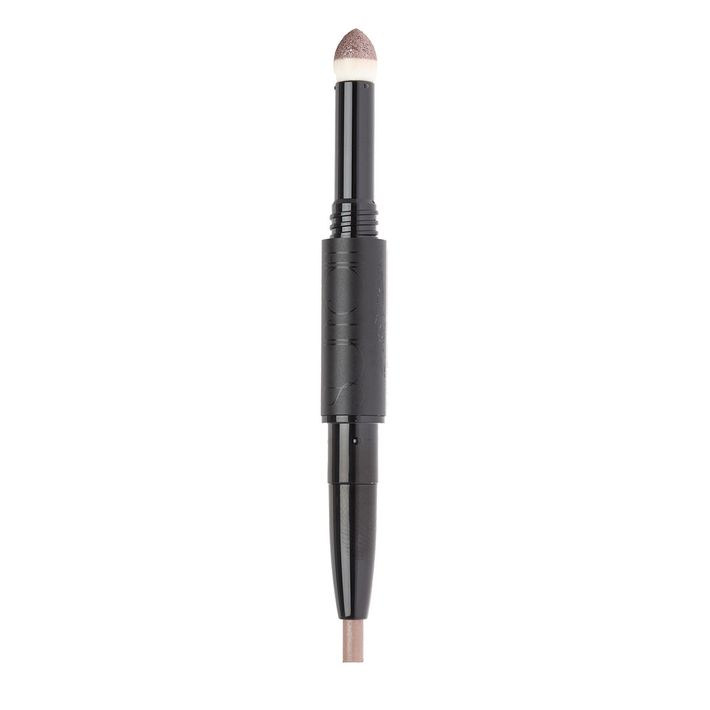 Surratt Beauty Smoky Eye Baton in Cendres
This color is called cendres in the Surratt Beauty color line, which is fitting because it's too pretty to go by the boring word taupe. It's a brown with dimension and the silghtest, finest hint of shimmer. The color goes over your eyes as easily as the word cendres rolls off the tongue, with zero creasing or buildup. One side of the baton has the shade in an eyeliner, and the other dispenses an amped-up, more shimmery, nighttime version of the color in a creamy eye shadow to create a smoky eye for dummies. Makeup artist Fiona Stiles likes mixing this with a bit of MAC Lip Glass to create an especially "morning after" look.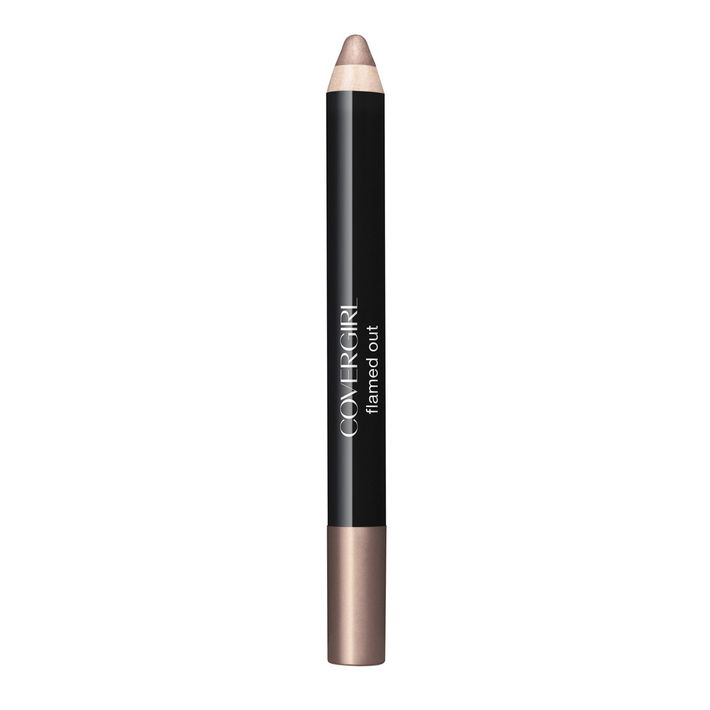 CoverGirl Flamed Out Shadow Pencil in 350
CoverGirl's Flamed Out Shadow Pencil is a more affordable option compared to the other sticks, but it doesn't cut corners in terms of pigment or smoothness. Slightly more iridescent and golden than the other options, the shadow stick makes shimmery evening eyes an effortless adventure. I dabbed the stick in the inner corners of my eyes to brighten my tired lids. With the help of an eyelid primer used first, the color refused to stray.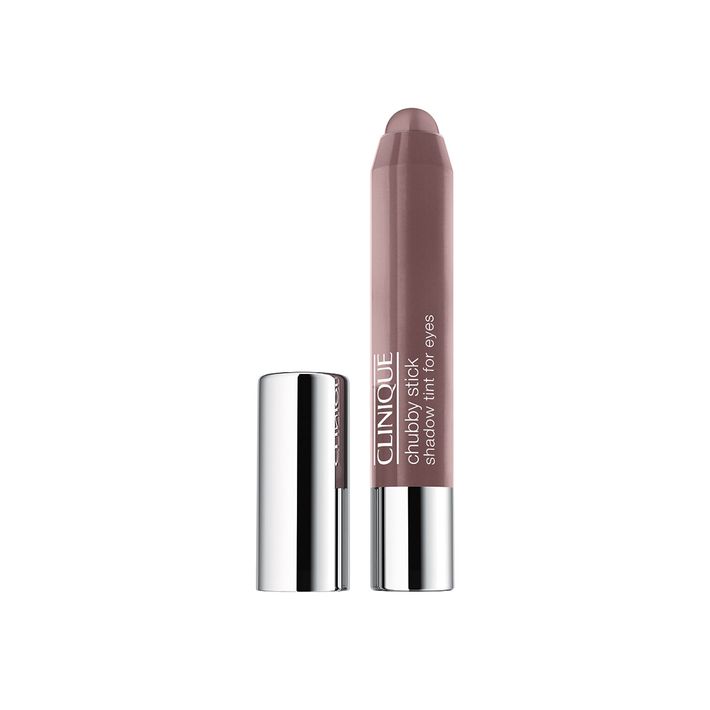 Clinique Chubby Stick Shadow Stick in Lots O' Latte
Clinique's Chubby Stick, like its name suggests, is wide enough to cover lids in one neat sweep. It looks like taupe with hints of silver. Not sheer, but not particularly opaque, the shimmery shade wears well for both night and day. The shadow held strong with the support of a primer, which I generously dabbed around my eyes.