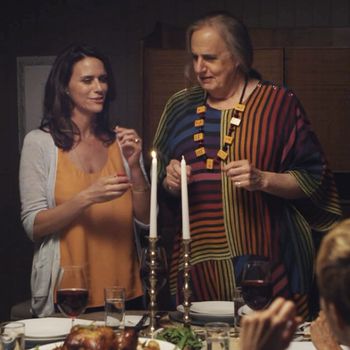 Transparent's costume design is pretty all-around perfect, from Josh (Jay Duplass)'s L.A.-douche shirts emblazoned with palm prints to Ali (Gaby Hoffman's) chameleon-like style transformations. But perhaps the most standout fashion moment of the Amazon Prime series is the wide array of '70s-style caftans worn by Maura (Jeffrey Tambor) as she transitions. With the exception of Liz Taylor during her Richard Burton 2.0 phase, we've never seen someone so wedded to this particular garment. As costume designer Marie Schley told MTV Style:
We wanted something that was comfortable but maybe a little bit ambiguous. It's not the big reveal, so we wanted something that might be just a little bit eccentric. You weren't necessarily saying, "Oh, she's transgender" or "She's a woman." It was an androgynous thing that Maura might wear around the house while she's finally being herself in the privacy of her own home. And it was kind of an inspiration for the rest of the season. We put her in a lot of caftans.
While we wait for the next installment, here's a look back at all of Moppa's caftans, in all their Mama Cass glory, from Transparent's first season. (Sadly, a few episodes were free of caftans, but here's hoping next season will bring a bumper crop.)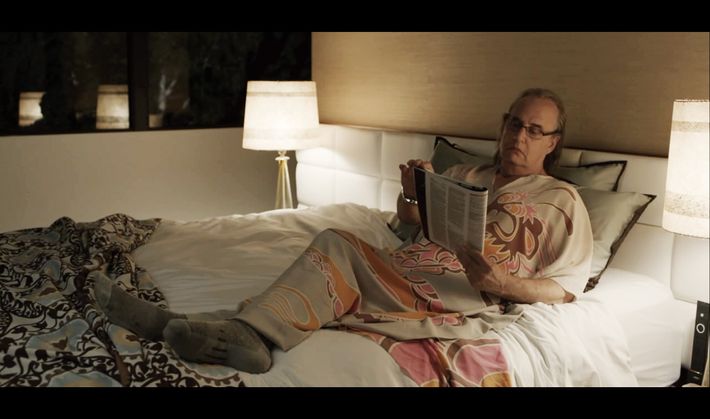 The Fucci
As in Fake Pucci. In the pilot, we get our first glimpse of Maura's penchant for ultraloose casualwear and Valley of the Dolls–worthy prints.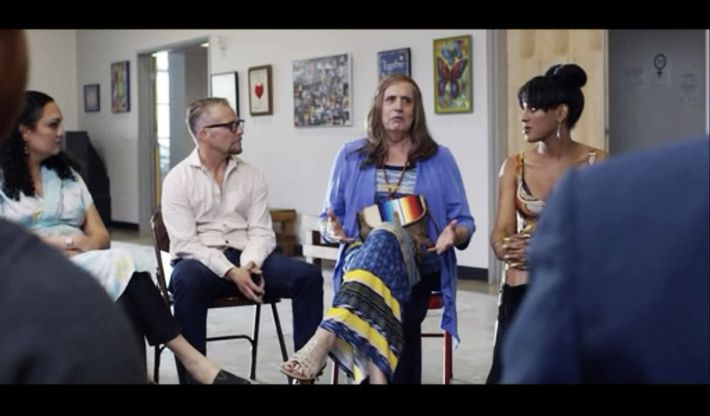 The Lady of the Canyon
A '70s-inspired muumuu perfect for the sharing circle.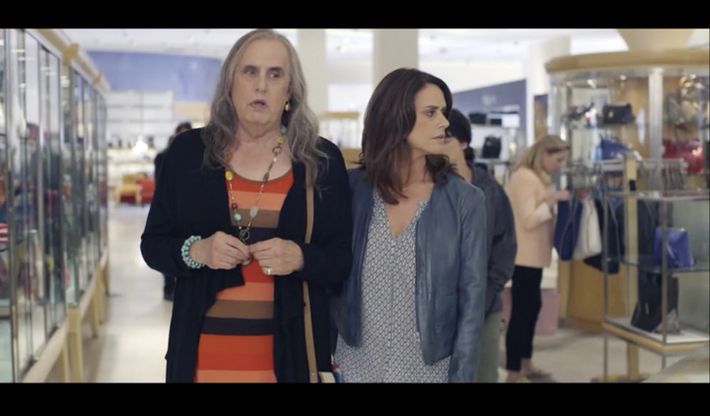 The Palm Bitchy
Paired with Maura's favored southwestern jewelry, this sassy striped number is just the thing for testing out peptide creams at the Beverly Center.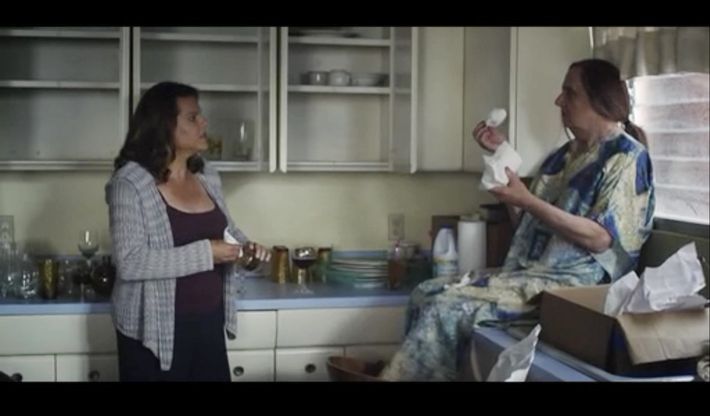 The California Earth Mama
We're going to concur with Maura's friend Davina on this: She looks like such a "California earth mama" in this batik creation.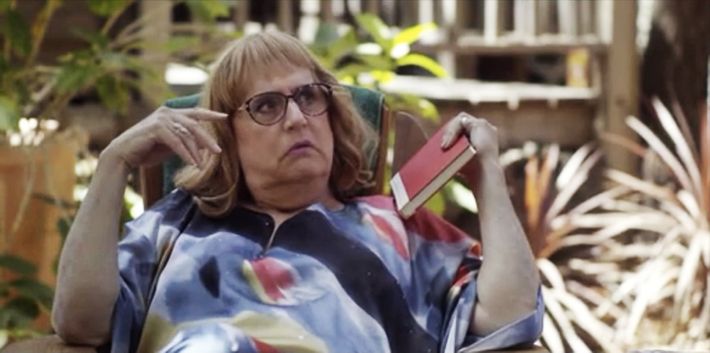 The Georgia O'Keeffe
A watercolor print that transitions nicely from a chill reading-and-lounging sitch to a raucous dance party.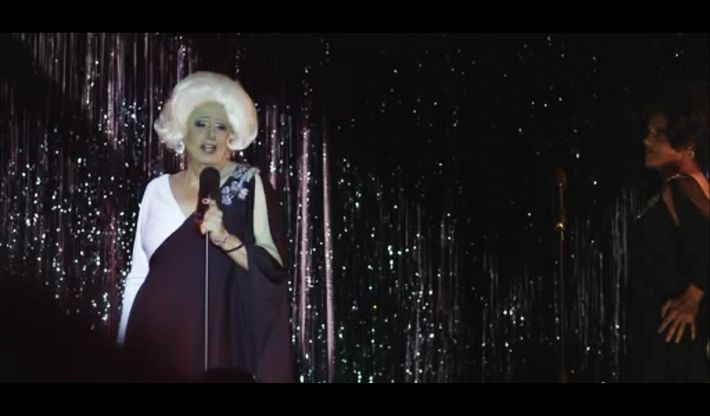 The Diva
Maura and Davina's Gotye duet may have been a disaster, but at least this crisp black-and-white caftan was no fashion blunder.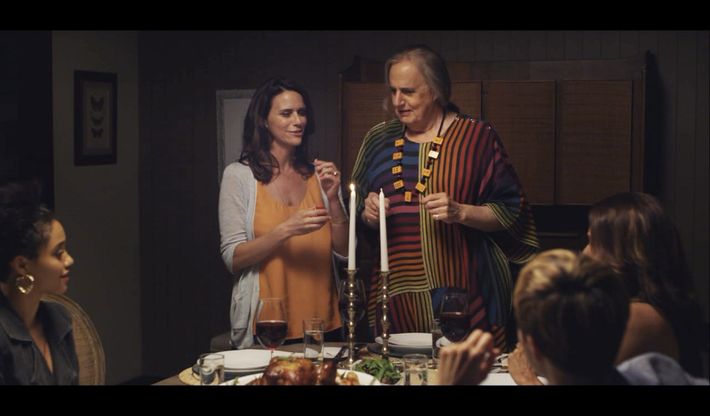 The Rainbow Connection
Lighting Shabbat candles in this sweeping design may be a fire hazard, but who can say no to this beauty?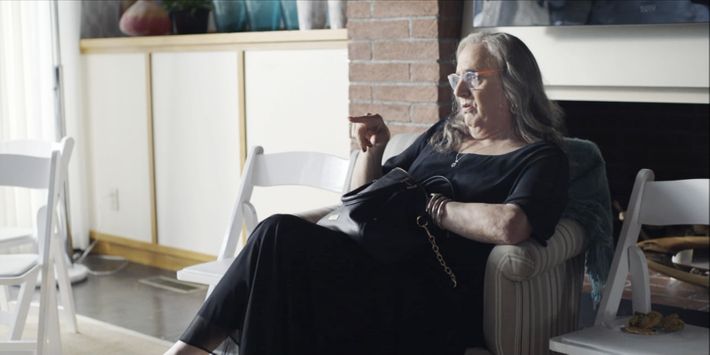 The Downer
Why do we cover the mirrors? Perhaps because this funerary caftan is so very meh in comparison to its predecessors. Earth to Maura: Sometimes a nice pantsuit is perfectly fine!