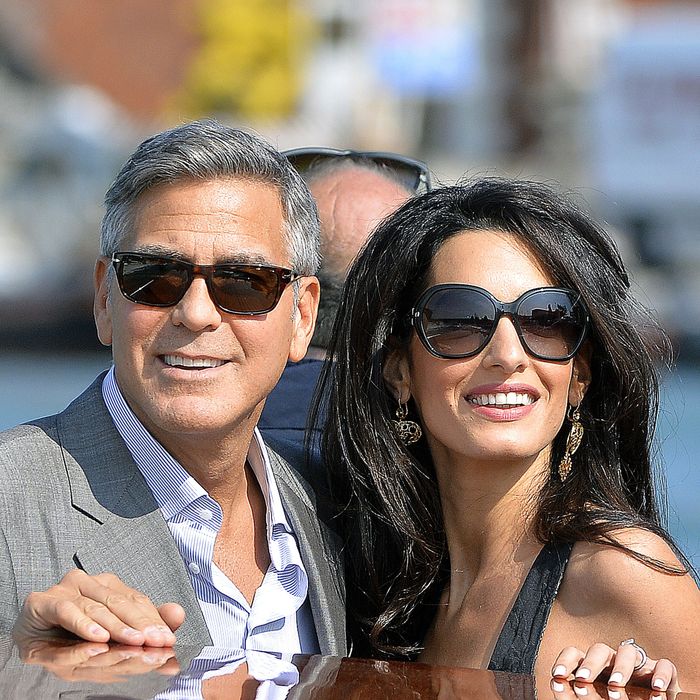 Photo: Andreas Solaro/Getty Images
Nothing lasts forever. Beauty fades. Summer turns to fall. Even Everlasting Gobstoppers end at some point. Unless, that is, you're Amal and George Clooney, in which case somehow your nuptials will continue nearly a month after a weeklong celebration in Venice.
This week, the couple keeps the party going with a dinner hosted by Amal's parents — the event, reports E!, will take place on Saturday night at the Danesfield House Hotel and Spa in Marlow-on-Thames. It's described as an "expansive 17th-century estate turned Michelin-starred hotel … on 65 acres at the base of the Chiltern Hills, overlooking the Thames river." Those lucky enough to attend will dine on four kinds of meat: duck breast, roasted rib of beef, breast of corn-fed chicken, and filets of lamb. Four meats and a month of parties! If this is just the wedding, imagine the honeymoon.