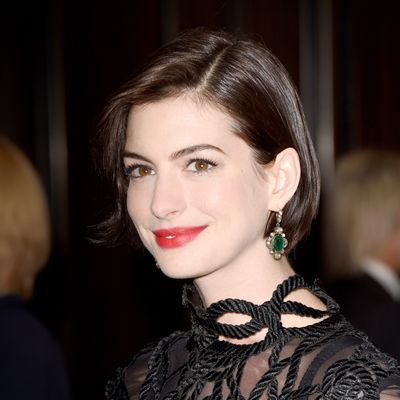 Photo: Jason Merritt/Getty Images
Once, Matthew McConaughey invited Anne Hathaway to a very cool party at his house. Everything about it would be very cool. She and her husband drove up to his cool house on a cool night to have a party (Sunday night). 
But wait, there's more, says Hathaway at the American Cinematheque tribute to McConaughey. All wasn't as it seemed. She describes the scene:
There are no cars around and we thought, OK, we're on time. We're on time for once. Matthew goes, 'Yeah, you gotta come in.' Matthew turns around, again [with] a smile and goes, 'The party was last night.'
Oh, what a calamity! A regular comedy of manners. And to think, she thought he was having a party on a Sunday? Oh, Anne! You do have such an imagination.