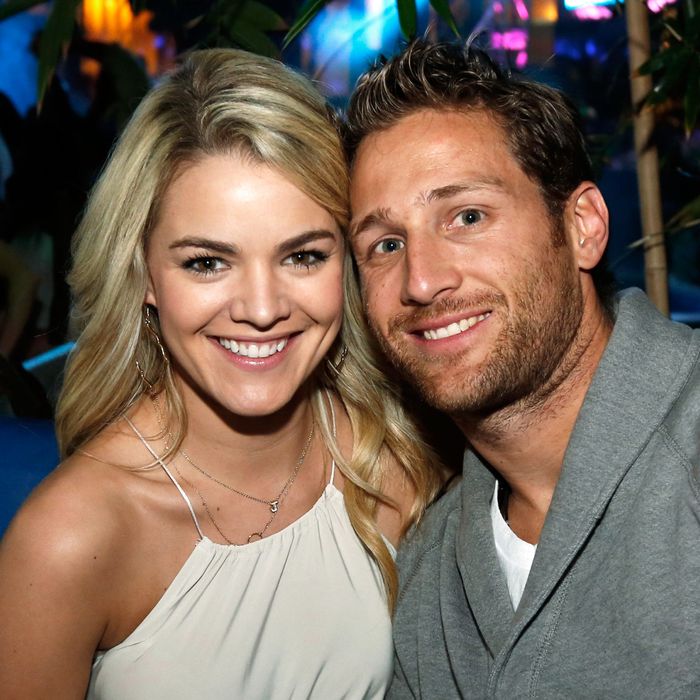 Photo: Tom Briglia/Getty Images
Wowee wow, what a shocker, worst Bachelor ever Juan Pablo Galavis and his girlfriend Nikki Ferrell are no more. You'll recall that Ferrell and slut-shaming misogynist Juan Pablo Galavis became an item on season 18 of The Bachelor — Ferrell fought for his cold, shriveled heart, and in turn Galavis refused to say "I love you" back on national television. And still, surprisingly, their relationship has come to an end.
Over the weekend, Ferrell announced the breakup by posting a cryptic Instagram message: "Isn't it pathetic how we waste so much time on certain people and in the end they prove that they weren't even worth a second of it." (Subtly, she did not add "certain people whose names may or may not rhyme with Puan Jablo.")

She then unfollowed Galavis on all social media. Galavis proceeded to follow and unfollow Ferrell all day Sunday and into the wee hours of Monday morning, reports Us Weekly, confirming that he'll also be the worst ex-boyfriend ever.