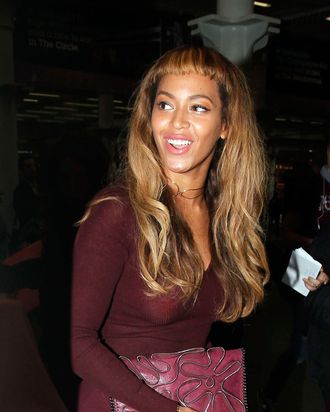 Photo: Ada/2014 GC Images
First Beyoncé got a mom haircut — now, she appears to have strange, bluntly chopped bangs. She showed up at Paris's Gare du Nord train station wearing what appears to be a long blonde wig with confusingly short bangs — reminiscent of Bettie Page and medieval monks. The look is similar to a wig she previously wore for a video collaboration with Lady Gaga. Here's how Twitter reacted: 
It appears that the Beyoncé legion has spoken, and they are aggressively displeased.