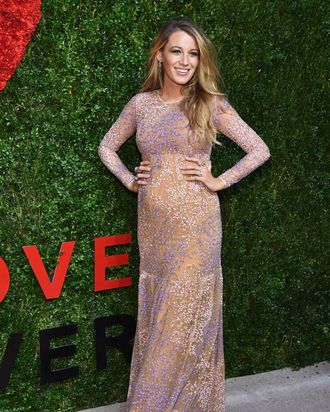 Photo: Mike Coppola/Getty Images
In her first appearance since announcing her pregnancy, pretty nonsense fountain Blake Lively says she is not intimidated by her impending motherhood. It's old terrain to her, motherhood. She basically has been a mother for a long time now, for always, actually, which is as far back as Blake Lively can remember. 
She tells E!, "I'm always the person who's taking everyone else's kid and putting them on my hip, so I've kinda always been a mama. So we'll see." It's a bold invitation to see this seasoned child-hoisting pro continue to be as she always has been.