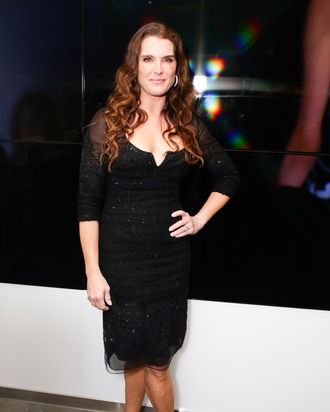 Photo: Andrew Toth/Getty Images
Before there was Cara Delevingne, there was Brooke Shields. In 1981, Time proclaimed her the face of the "'80s Look," and generations of women have been inspired by her bold brows and striking features. Now, MAC Cosmetics celebrates her contribution to beauty with a new collaboration, MAC Brooke Shields, which goes on sale today. It's MAC's largest collection yet — and includes an expansive eyes-shadow palette, lipsticks, nail polishes, blushes, and glosses.
Shields talked to the Cut about brow hysteria, how her daughters beauty-shame her, and potentially playing Cara Delevingne's mother.
You were (and still are) lauded for your eyebrows. When were you aware of the positive attention?
Well, it was pretty hard to ignore when the cover of Time magazine focused on my look, eyebrows included. But I never bought into it. I never tried to shape them, clean them up. In a weird way, I tried to avoid them, rather than bring more attention. It took me a while to celebrate them, and it didn't happen until recently. From these past few years of collaborating, I've been more comfortable with makeup and applying it myself, and that is when brows came back into my consciousness.
We're in a bit of a brow moment. Have you seen Cara Delevingne's?
She's the young model, right? The structure of her face is similar to mine; we have a similar jaw. But I even saw that and thought, Oh, I could play her mother.
Well, she is getting into acting now.
Oh, perfect!
Why do you think you've only recently become more comfortable with makeup?
I've realized it's not a job. It's a celebration; it's exciting and more fun and enhances things. Before, I would hire someone and I would wash [the makeup] off and then go back to real life. I had to mature into realizing that it can be fun and doesn't mean I was vain. I was always afraid of vanity. Now I love it. [Laughs.]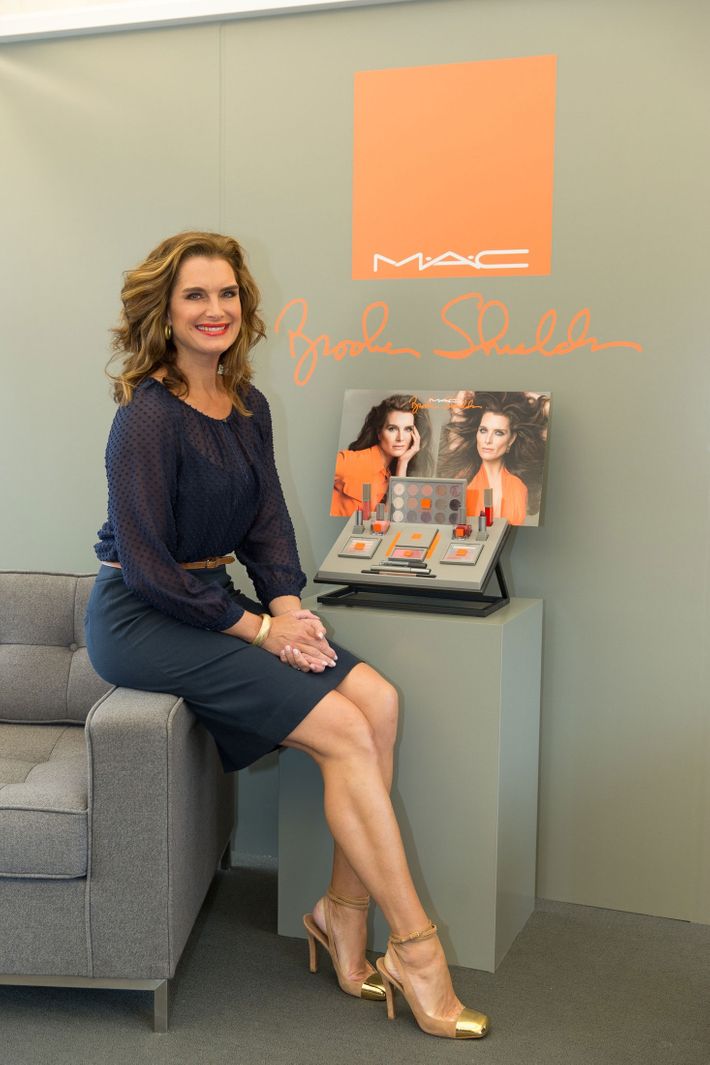 What would you say to people who are afraid that makeup equals vanity?
I think if you don't like it you shouldn't be forced into liking it. I think it's terrifying because people don't know how to apply it. But we all have to start appreciating all that women have. And partially, that is their beauty and individual, unique beauty. It shouldn't be labeled as vain. It's okay to celebrate your looks and body and your face. Makeup, for me, means that I've taken the time to groom myself. It means I've taken an interest in myself. I think it's hard for many women to do, because we haven't been taught that it's okay.
Why do you think you were part of such a big moment in beauty history?
Why do people get fixated on anything? I find it fascinating and confusing, because how do you chase that thing? I love when photographers, usually younger ones, say: "I want to create iconic photos." And you're like, Oh really? Because I don't think that's possible. When I started out, certain things were the first. I just happened to have been there. I don't feel as responsible for it as I feel blessed by the opportunity. But it's arbitrary.
What is your nighttime and daytime beauty routine like?
Nighttime is better; it involves more cleaning and thicker creams, yummier stuff.  I err on the side of being dehydrated. It usually will involve some kind of scary-looking mask. And the times I've committed to having regular facials, I've noticed a real difference. I've been going to Erno Laszlo. They do things like light technology, little zappers or whatever. 
My morning is rushed. My wake-up time has adjusted because I have promised my daughter that I will at least wear mascara to drop her off at school. She's like, Now you have a line; you have no excuse!  I was wearing my workout clothes because I was taking a spinning class after drop-off. My younger daughter said, "Oh, you're going to exercise?" My older one said, "No, she just wants to look like all the other moms." I said, "I have a ten o'clock spinning class, and then I will be meeting the other moms!"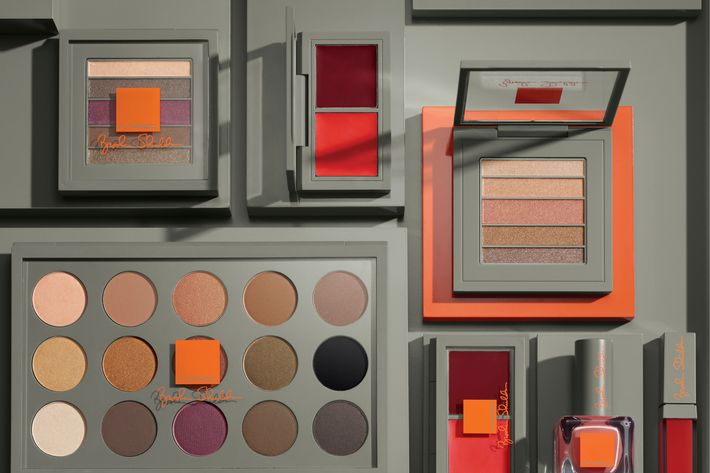 As a child star, how has the perception of beauty changed from then to now?
The perception of beauty is much larger. That's what this line stands for — individual beauty — rather than "This is the face of the '80s." I mean, who decides that? It's hard to find true meaning in that. I was considered too European-looking when I was modeling as a kid. I did catalogues, but they always went with the freckled-faced, redheaded all-American. Then I became America's sweetheart, and it's like, Why is that anymore true than the other stuff? But I think it's opened it up a lot. MAC didn't have a problem that I'm in my late 40s. It was just about celebrating individuality.
You've been universally called beautiful, but you've expressed in previous interviews that you always felt insecure about how you looked. Why do you think there was that disconnect?
Everybody was looking at me and everyone was saying this. It's already hard to look at yourself and see what other people see. You will almost inevitably fail unless you're a complete narcissist.  I certainly didn't as a kid, and it's only now that I can go, Okay, I got it going on, [laughs] and that's after the right outfit and makeup.
I was very disconnected with it. We're taught to look like other people. [For example,] you should lose this much weight right after you have a baby. That person is that size. If you're one of those people, you feel like, I'm letting everyone down. It can't be that true. I think it's really hard for people to have the confidence to focus on themselves without being somewhat judgmental psychologically.
This interview has been condensed and edited.