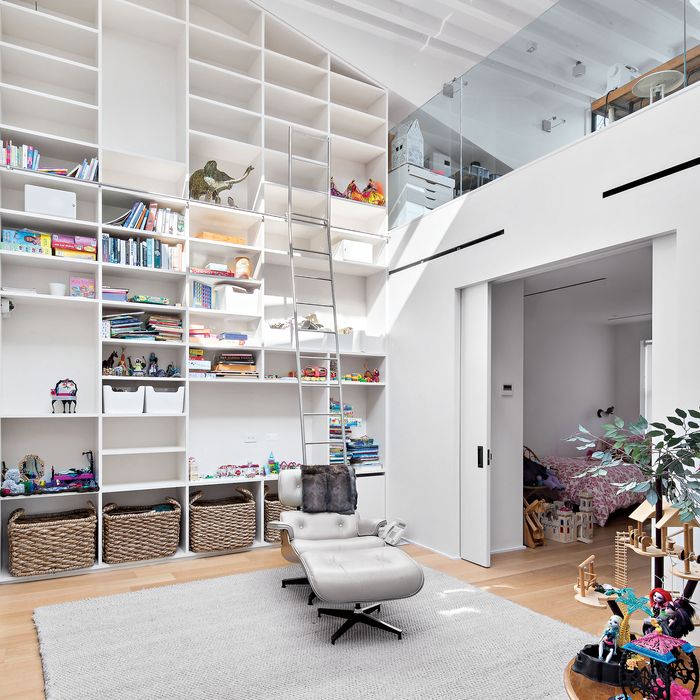 This week on the Cut, we'll be looking at how various architects and homeowners around the world — from Antwerp to Shanghai — have renovated historic buildings with perfectly meddled-with results.
Some Brooklyn brownstone dwellers make a fetish of period detail. Not the owners of this Cobble Hill home. The family, with three young children, worked with architect Francis D'Haene, of D'Apostrophe Design, to create spaces suitable for homework sessions while retaining a sense of the building's original grandeur. D'Haene did away with the cramped layout on the third and fourth floors and designated the area for the kids. "There was no light in the center," says D'Haene, whose plan called for pushing through the top floors and adding a skylight. He designed the glass-enclosed concrete staircase to connect to a mezzanine-like attic studio. As for the main floor, he plunked down the kitchen in the middle of the parlor, beneath the soaring ceilings and plaster moldings. "The kitchen always becomes the center of activity," says D'Haene. "Why not put it in the center?" The kitchen here is less a room than a piece of furniture: "It becomes a balancing act, how many interventions you do," D'Haene says. "To make it contemporary and beautiful and modern while respecting the architecture."
This article appears in the October 6, 2014 issue of New York Magazine.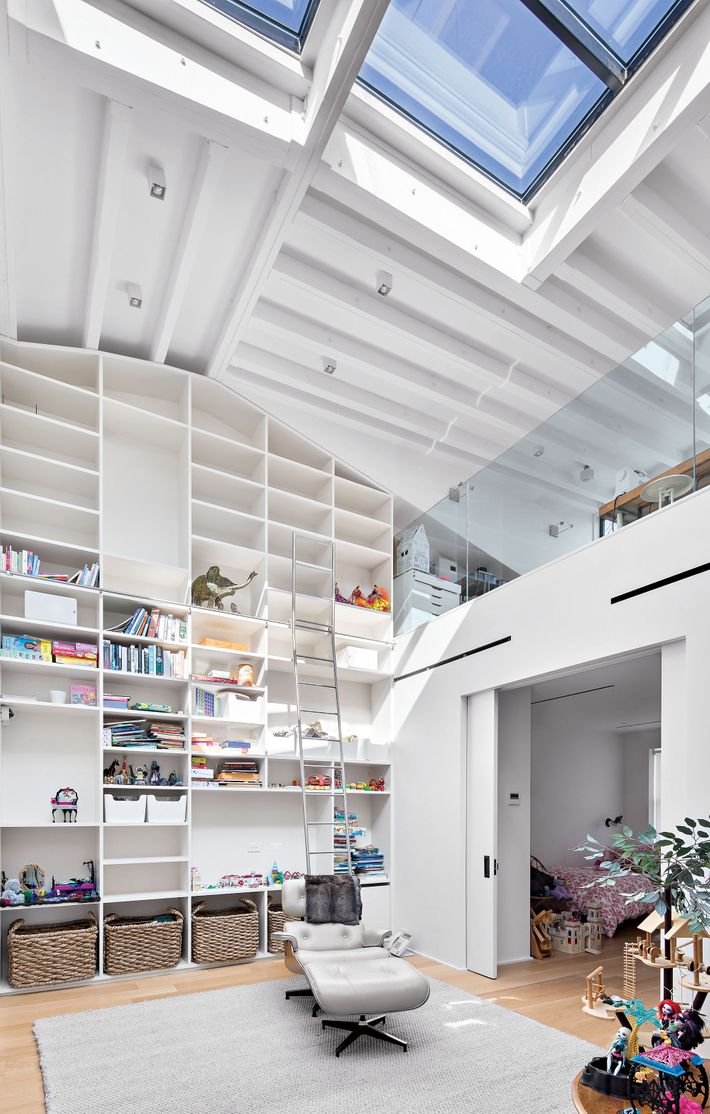 The Kids' Room
The bedroom is off to the side, while the rest of the floor is for play, with built-in storage to emphasize the ceiling height.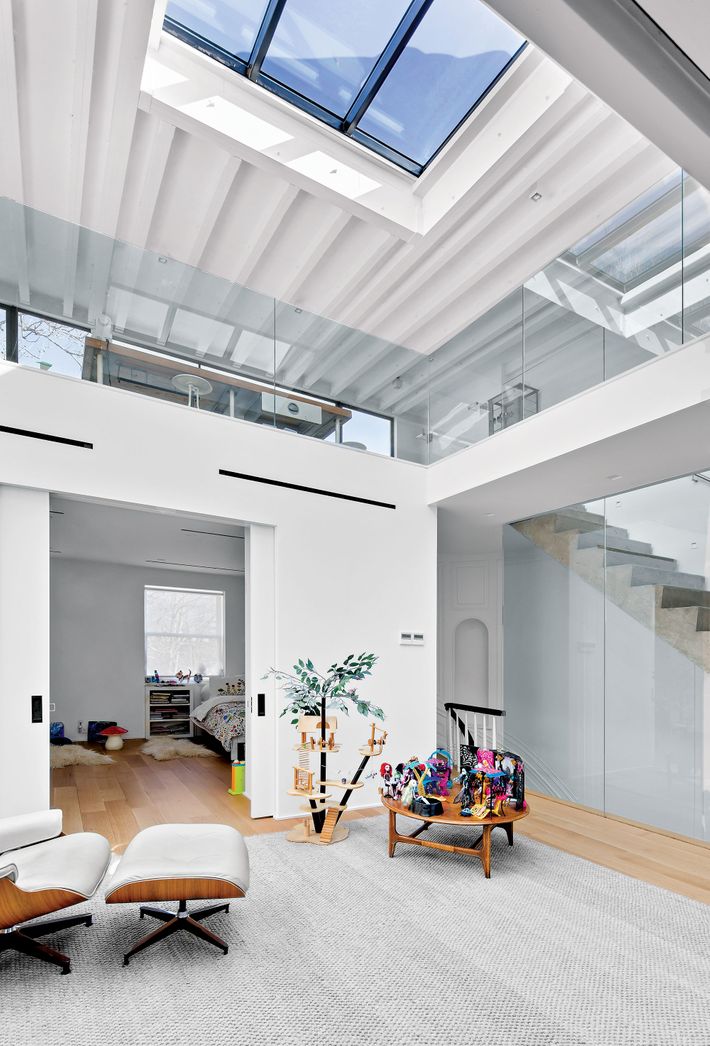 The Kids' Room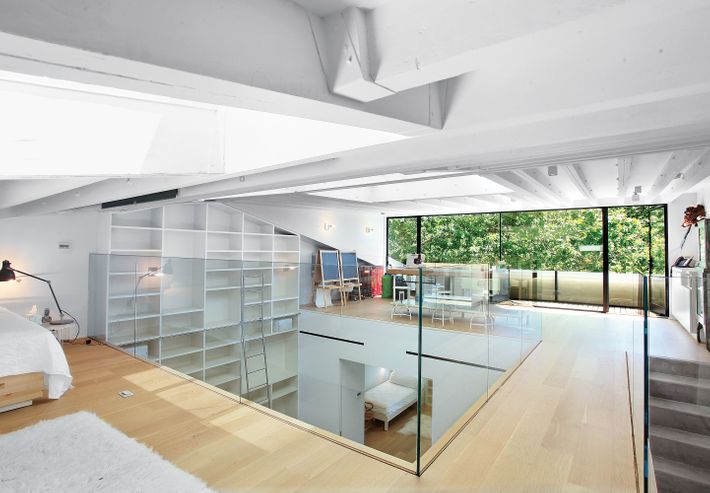 The Top Floor
An atticlike area (used as a workspace and guest room) overlooks the children's playroom and leads to a terrace.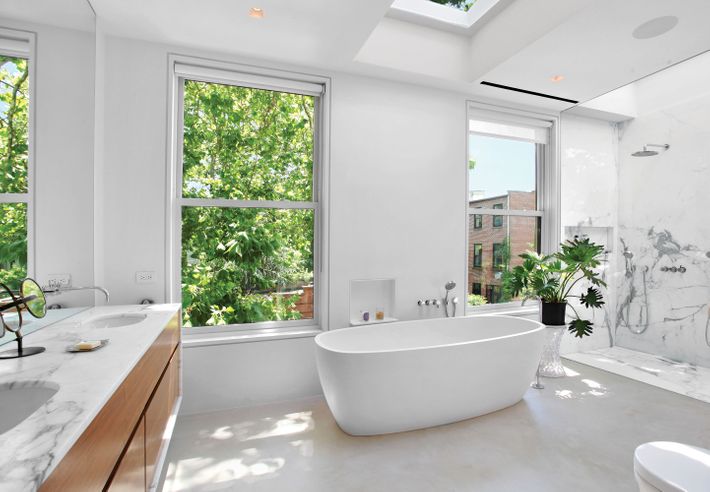 The Master Bathroom
The floors are concrete, and the tub is by Agape.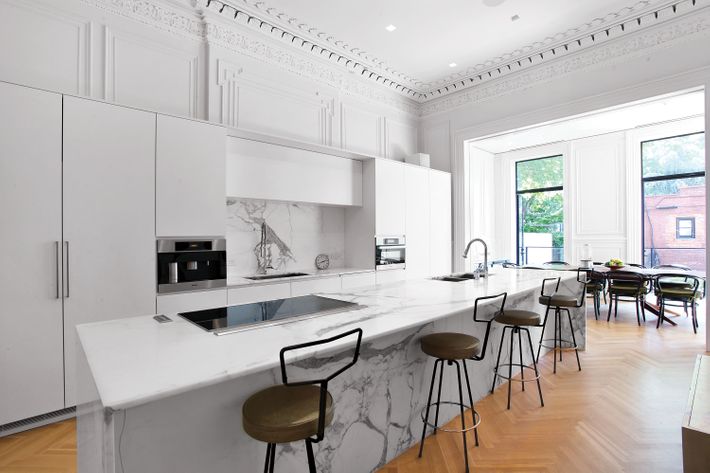 The Kitchen
The wood-and-marble kitchen was designed as a freestanding object, scaled to sit at the center of the parlor floor. "You can see that behind the cabinets, the molding continues, and the kitchen is not touching the side wall," says D'Haene.