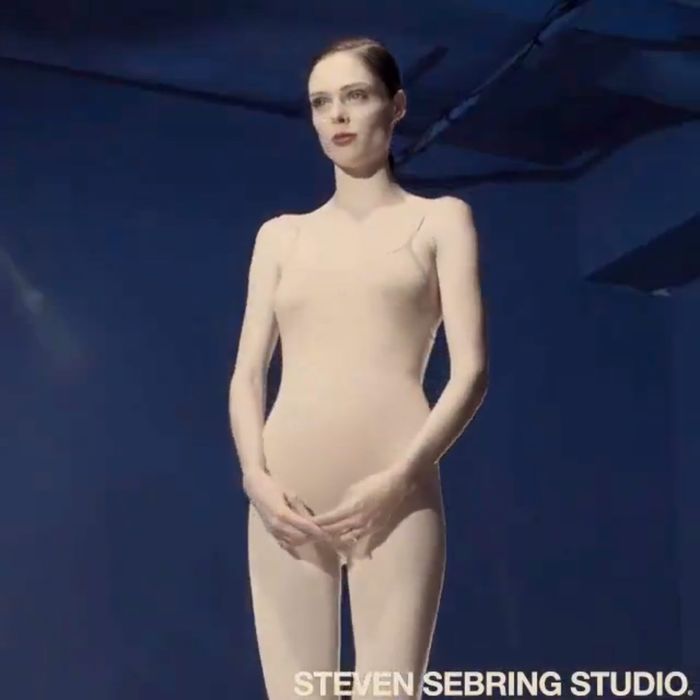 Photo: Coco Rocha/Facebook
Coco Rocha and her husband, James Conran, are having a baby, and since it's 2014, she took to Facebook to share the news with friends and fans in a special video.
Now, when Ashley from middle school or Caitlin from church camp announces her pregnancy on Facebook, the news is typically accompanied by 18 exclamation points and several baby-bump selfies from various bad angles. But when it's Coco Rocha, things are a little different.
Rocha added a dose of originality to the traditional Facebook "I'm having a baby" post by taking some cues from horror movies. Here's a 15-second video of her, standing peacefully, staring off into space, while a toy piano plays a little nursery rhyme. It's certainly less annoying than church camp Caitlin but still a pretty creepy way to announce new life. Happy Baby! Thanks for the nightmares.