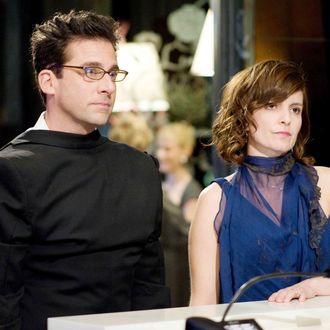 Photo: Twentieth Century Fox
There's a lot of evidence from research over the past 20 years that supports the conclusion that engaging in new and fun activities with one's romantic partner enhances relationship quality. Recent work by researchers in New Zealand has identified when shared activities are most beneficial.
Across two studies of more than 350 people in long-term romantic relationships, the researchers found that spending time doing "shared relationship activities" (for example, taking trips, exercising, going out, and engaging in hobbies together) is in fact associated with more satisfaction and closeness, and less stress, in those relationships.
Perhaps more importantly, the research demonstrated that these positive effects are greatest when couples purposefully engage in shared activities. In other words, shared activities are most beneficial when couples want to spend time together and are both dedicated to the activity. Having one partner tag along when the other is doing something he or she finds interesting is less beneficial. In fact, dragging your partner to do things that only interest you can backfire by causing stress in the relationship.
In short, shared activities are a great way to bring partners together and make their relationship more satisfying, as long as both partners are on the same page and think of those activities as a good way to spend time together. But if that activity only meets one partner's goals, it probably does more harm than good.
This post first appeared on Science of Relationships. Benjamin Le is the co-founder of Science of Relationships, and he's also an associate professor of psychology at Haverford College.