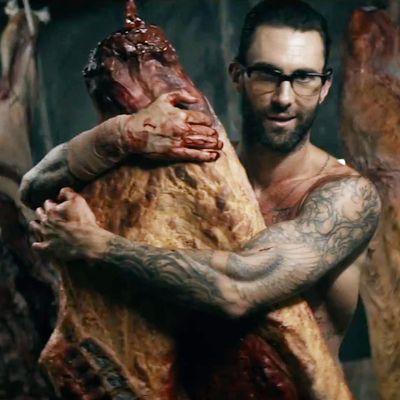 Adam Levine just couldn't leave well enough alone. "Animal," the latest Maroon 5 single, was already associated with some vile douchebait — that Kia hamster commercial, you'll recall. But for some reason, he decided to go ahead and out-douche that in a way that would makes us all yearn for the good old days of sexualized hamsters.
Here's the music video for "Animal,"starring his model wife Behati Prinsloo. It's terrifying. It features Levine as a dorky butcher who falls in love with a neighborhood gal and stalks her — but, this being Adam Levine, he believes his stalking to be sexy. The video consists of Levine taking a million photographs of Prinsloo while she's naked, crawling into her bed while she's sleeping, and then envisioning the two of them doing sex while blood rains down over them. When he's not busy with all that, he blows off steam by dry-humping huge slabs of raw beef.

To channel that unhinged stalker, Levine really throws himself into his "dark side." The short film is meant to be an acting stretch, I guess, but is he really selling it? With those well-defined muscles, tattoos, and thick dork-chic goggles, he kind of looks like your average L.A. douchebag with boundary issues.  

So, come on down! It's time to play our new favorite GIF game: Douche or Murderer?
Waiting for someone in the rain, in a soggy hoodie, without blinking.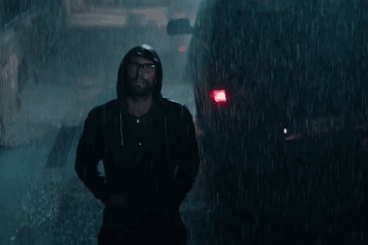 Using a sleevless white tank as an invisbility cloak to stalk someone down the street.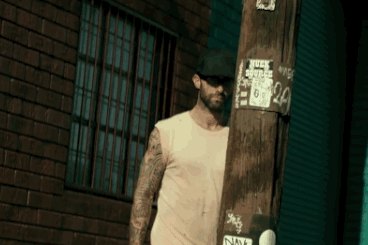 Processing photos of your beloved  in your personal dark room.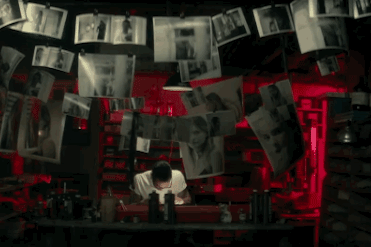 Here's a tough one: blood sex fantasy.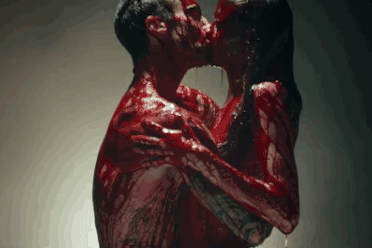 Cuddling meat slabs.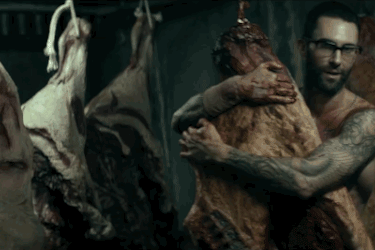 Howling at those sexy meat slabs.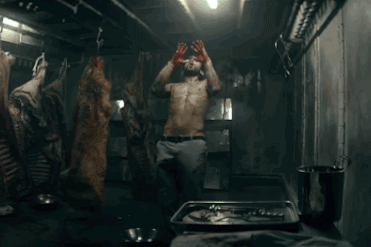 Dancing with the meat slabs.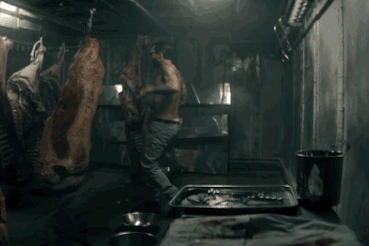 Lying in a stranger's bed fully clothed while gently sniffing her.
Murder grin or douche grin? Who can say???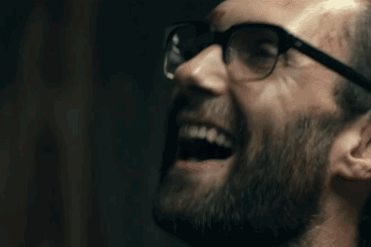 Standard club creep. The signature move of a stalker or a d-bag?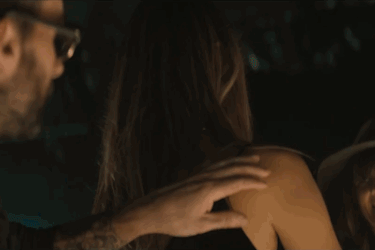 Final consensus? Sorry, I don't know, I've already washed my eyes  100 times while you were playing. Good luck sleeping tonight, guys!