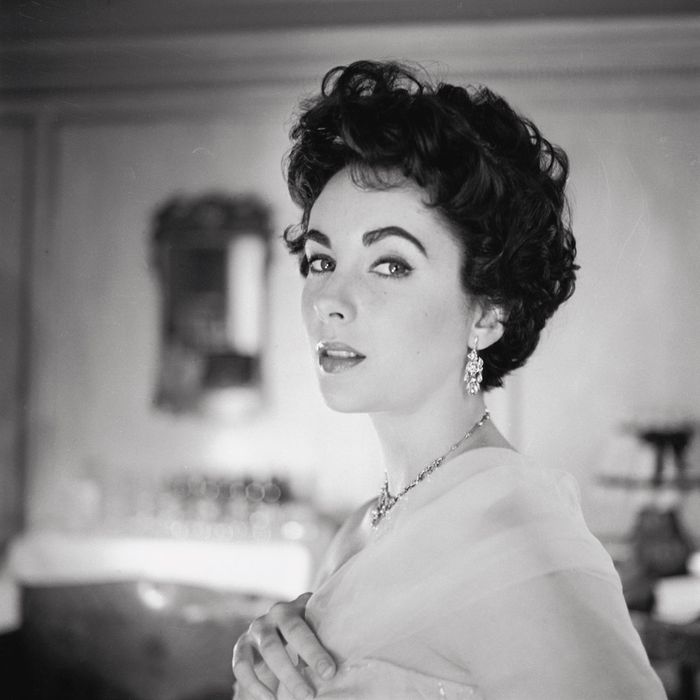 Cecil Beaton is having a moment. The legendary fashion photographer is the subject of Cecil Beaton: Portraits and Profiles, a new anthology pairing some of his most iconic images with personal diary entries about his subjects, including Marilyn Monroe, Audrey Hepburn, and Elizabeth Taylor. His 1954 illustrated book, The Glass of Fashion, which focuses on designers such as Balenciaga, Chanel, and Dior, was just reissued after many years out of print — and his 1948 Vogue shot of models clad in pastel gowns was the poster for the Costume Institute's recent show "Charles James: Beyond Fashion."
Below, five things to know about Beaton — click through the slideshow for some of his most famous portraits alongside quotes from Portraits and Profiles about the people who sat for them.

He was brutally honest about his subjects. Beaton studied each of his sitters closely and remained bitingly critical, no matter how elegant or strikingly beautiful he or she might have been. "If both sides of Grace Kelly's face were the same as the right half, she wouldn't be on the screen," Beaton wrote in his diary, describing said half as "very heavy, like a bull calf." Though harsh, his appraisals were always in service of capturing his subjects at their very best: "He observed faults and then worked to eliminate them," writes Hugo Vickers, editor of Portraits and Profiles. "Nor did he hesitate to touch them up ruthlessly."
He became friends with many of his subjects. Beaton's photographic flattery no doubt played a part in securing his place as the unofficial court photographer of the British royal family, a role he first assumed in 1937 when he shot wedding portraits of the Duke and Duchess of Windsor. Two years later, he photographed the Queen Mother, and in 1953 he shot Queen Elizabeth II's coronation portrait against the backdrop of Westminster Abbey's Henry VII chapel. He photographed young socialites, including Daisy Fellowes and Jackie Kennedy (then Bouvier), as well as fashion icons, including Coco Chanel and Diana Vreeland. After photographing members of the high society, Beaton eventually became a part of it — and elevated the status of his profession itself: "He advanced the role of the photographer from being a man who arrived at the tradesman's entrance," Vickers writes, "to arriving through the front door and very often staying for lunch."
He was also an accomplished war photographer. With the outset of World War II, Beaton's career took a more serious turn: He documented the effects of the war — both at home and abroad — for Britain's Ministry of Information, touring the Near East, Far East, and India. His portrait of 3-year-old Blitz victim Eileen Dunne, sitting on a hospital bed with her head bandaged, ran on the cover of a 1940 issue of Life magazine and became one of the most enduring images of the conflict.

He won three Oscars for his work with sets and costumes. Beaton never wanted to be thought of simply as a photographer. He had a love of the theater – and while he failed to achieve his dream of becoming a playwright, he was a talented set and costume designer. He worked in theater, ballet, and opera, but his most notable designs included belle epoque costumes for the 1958 film Gigi, which won him his first Oscar. He later won two Oscars for the costume design and set decoration of the 1964 film adaptation of My Fair Lady.
His work inspired the dress code for Truman Capote's Black & White Ball. The black-and-white Ascot attire Beaton created for My Fair Lady set the tone for the legendary soiree, which took place in 1966. Beaton attended with Penelope Tree.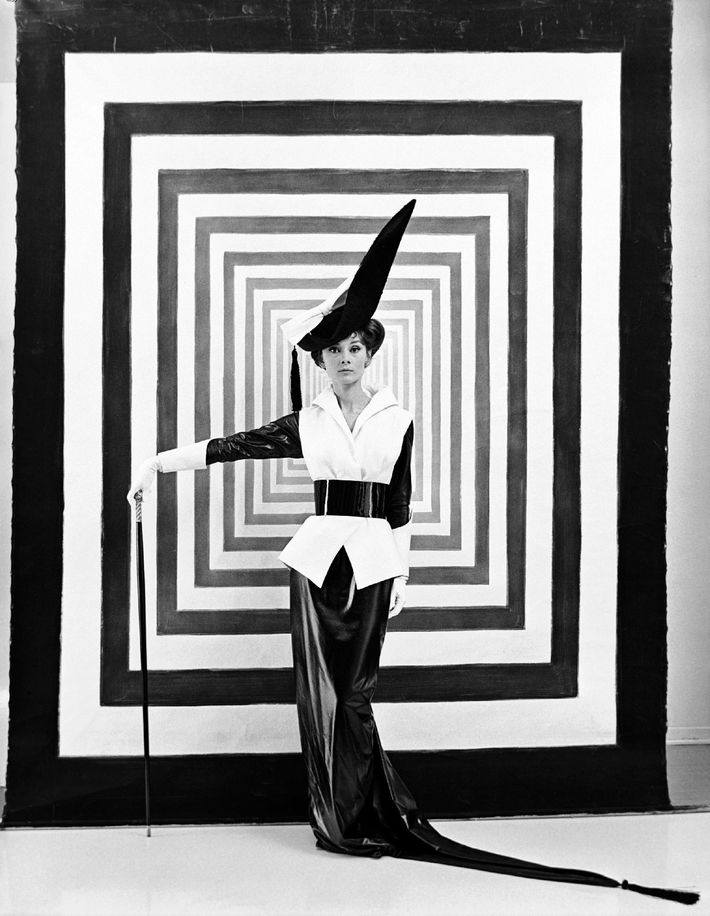 Audrey Hepburn on set for the film of My Fair Lady, 1963
"Her facial features show character rather than prettiness: the bridge of the nose seems almost too narrow to carry its length, which flares into a globular tip with nostrils startlingly like a duck's bill. Her wide mouth has a cleft under her lower lip, too deep for classical beauty, and the delicate chin appears even smaller by contrast to the exaggerated width of her jaw bones. Seen at the full, the outline of her face is perhaps too square; yet she intuitively tilts her head with a restless and perky asymmetry…It is a rare phenomenon to find a young girl with such inherent 'star quality'…and it is no rash judgment to say she is one of the most interesting public embodiments of our new feminine ideal."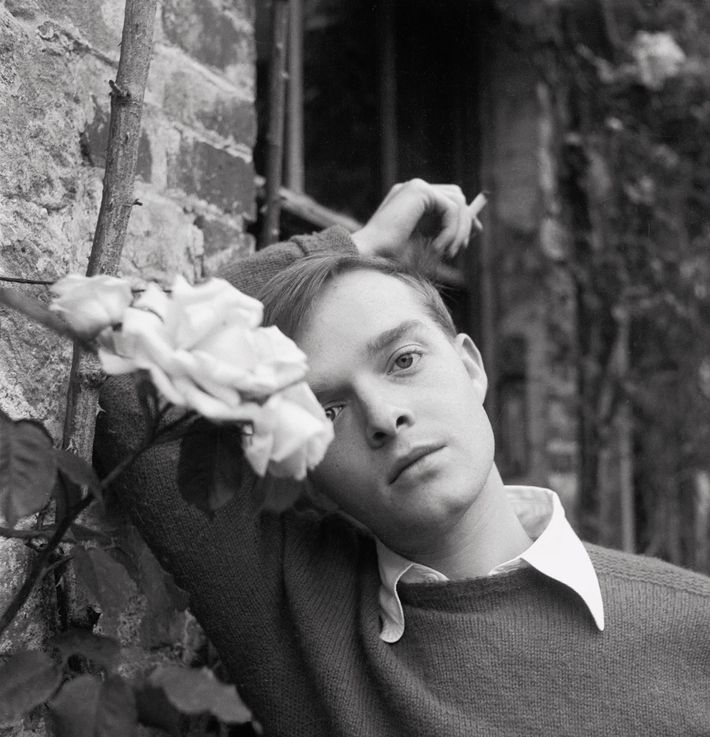 Truman Capote, 1948
"When I first became friends with Truman two years ago, he was fluttery and wraith-like, enjoying many affectations and frivolities. Now he has developed considerably; he doesn't think of himself as a pretty little kitten any more, and pays only a minimum of attention to his appearance, which has become comparatively rugged. For days, he will go without shaving, for months he lets his toenails grow; his rooms become untidier, the dogs make messes on the floor; he will never write that telegram at the right moment, or send his suit to a the cleaner. He takes little notice of the less importance exigencies of life, for he reserves all his energies for his creative work."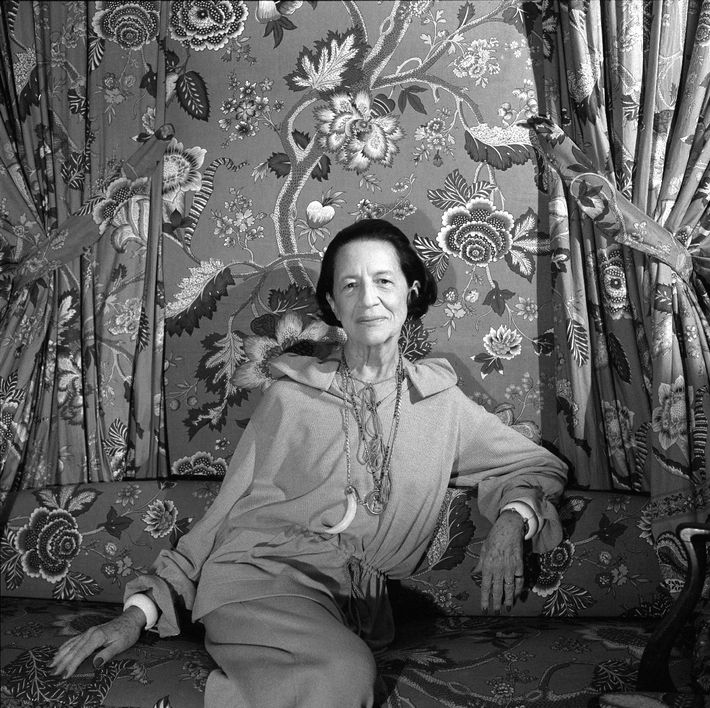 Diana Vreeland, 1978
"Diana Vreeland's personality is apt to prove a little startling to those who meet her for the first time. She bounces with life that is utterly natural to her. Her resonant voice covers the gamut from emphatic whisper to an equally emphatic and almost Rabelasian roar. The total effect is almost Falstaffian, more remarkable precisely because it issues from a slim wisp of a body. Yet there is not the slightest trace of vulgarity in her positive, booming vivacity."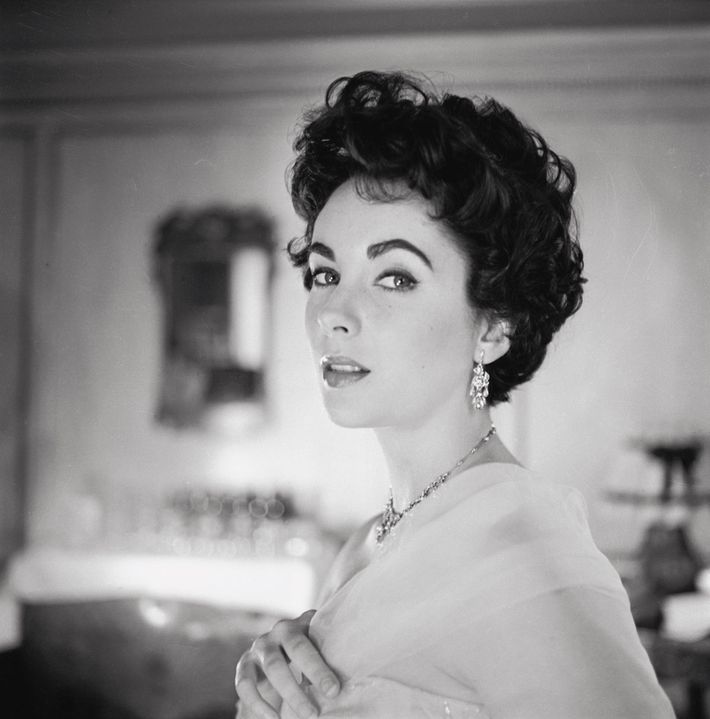 Elizabeth Taylor, 1957
 "I have always loathed the Burtons for their vulgarity, commonness and crass bad taste, she combining the worst of US and English taste…I treated her with authority, told her not to powder her nose, to come in front of the camera with it shining. She wanted compliments. She got none. I asked her to hide a shoulder, lean forward, and went forward to this great thick revolving mass of femininity in its rawest, and put her in her position…But I felt I must be professional to the last ounce of energy and continued, but not with anything but disgust and loathing at this monster. Her breasts, hanging and huge, were like those of a peasant woman suckling her young in Peru…In comparison, everyone else looked ladylike."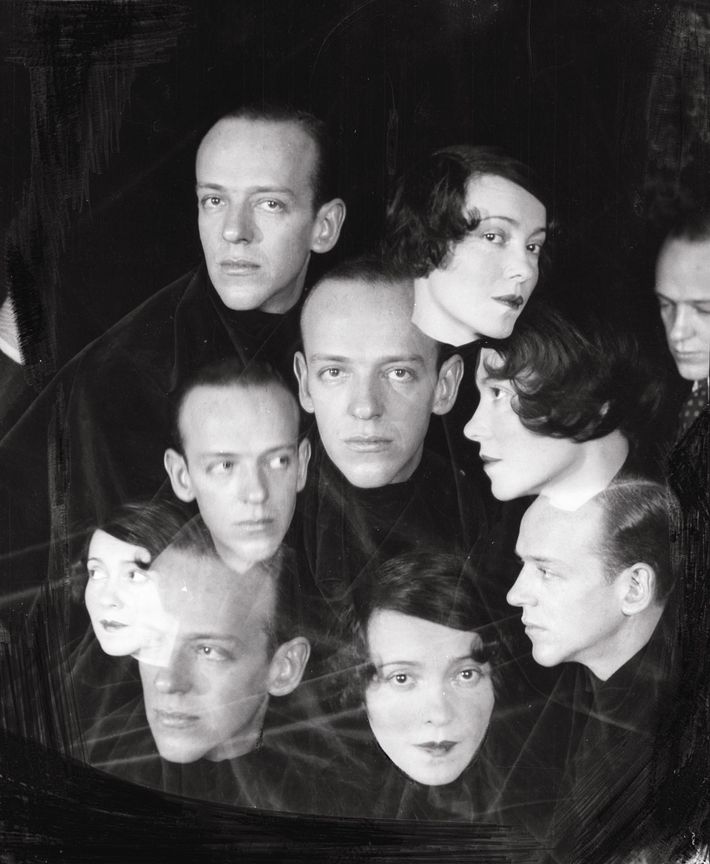 Fred & Adele Astaire, 1930
"She is so American & perfect, so slim & graceful. I adore her ugly face and the pearls tight around her neck. She is perfect & he's too marvellous also. I should adore to go to sleep with him. Jost stroke him all over & then go to sleep. It would be too perfect. He's so modern & American & subtle & slick. He has the most lovely shaped head a & gorgeous fat little common nose & sensual little fat lips. Oh! He's gorgeous, & he moves just so sloppily & perfectly…Their dancing is just too extraordinarily marvelous to describe…He is so unclumsy & yet so un-effeminate."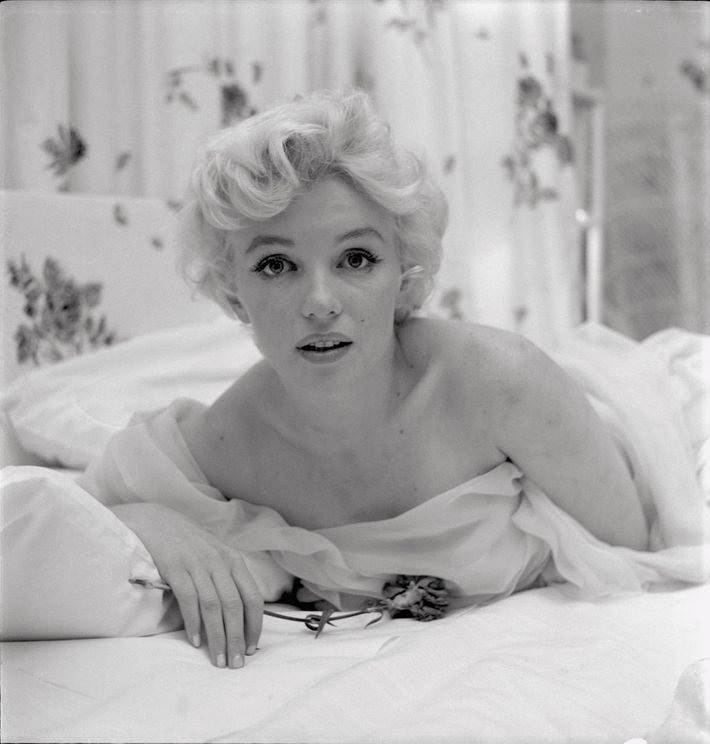 Marilyn Monroe, 1956
"If this star is an abandoned sprite, she touchingly looks to her audience for approval. She is strikingly like an over-excited child asked downstairs after tea. The initial shyness over, excitement has now got the better of her. She romps, she squeals with delight, she leaps on to the sofa. She puts a flower stem in her mouth, puffing on daisy as though it were a cigarette. It is an artless, impromptu, high-spirited, infectiously gay performance. It will probably end in tears."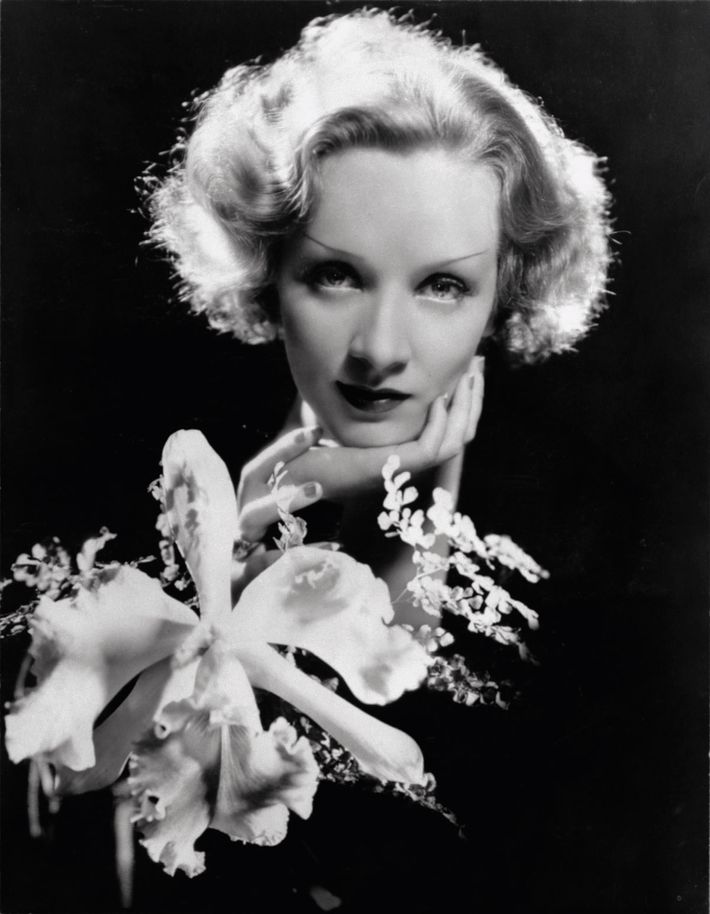 Marlene Dietrich, 1930
"Marlene Dietrich off the screen is not the fluffy-haired, phantom houri of the films, who creeps down corridors, wide-eyed, mouth gaping. Away from the photographers, she is less classically beautiful, more exotic, more extraordinary; equally affected, and yet obviously made of flesh, blood, muscle, bone and sinew…But to describe her in detail is beside the point, for she now feels sufficiently beautiful to convince other people, with her panoply of affected surprise and wonder, of moistened lips, tentative shoulder shrugs, dewy eyes, framed in a setting of mushroom color, with slightly puffy underlids that made her look as if she were about to abandon herself to a sneeze."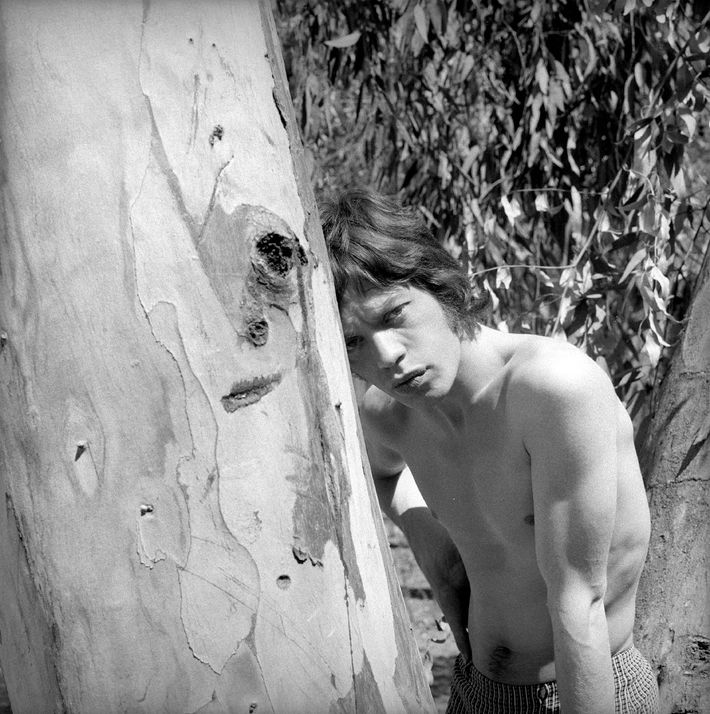 Mick Jagger, Marrakech, 1967
"Lips of a fantastic roundness, body white and almost hairless. He is sexy, yet completely sexless. He could nearly be a eunuch. As a model he is a natural. There are moments when little is said but a few grunts, tough banalities, but much is sensed. I feel he is his real self."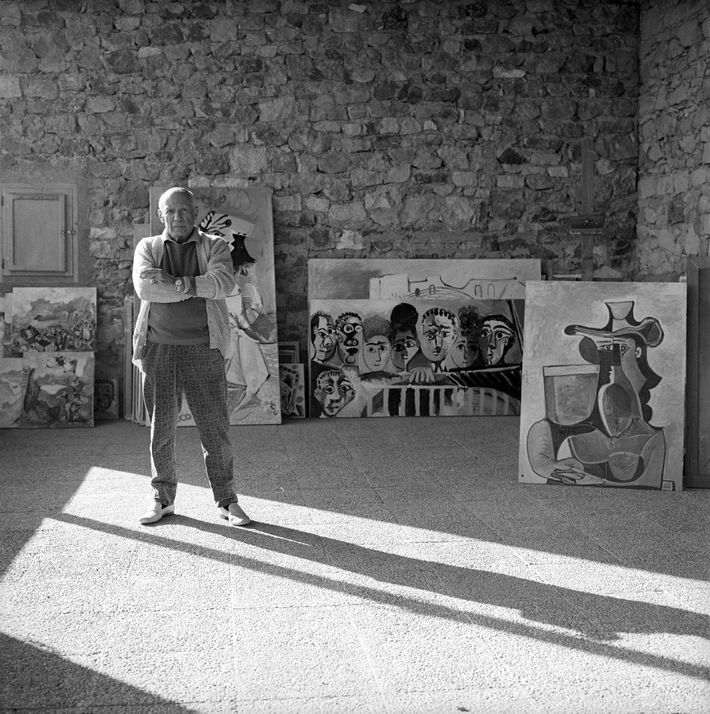 Pablo Picasso at his home in Mougins, 1965
 "His whole ambience was calm and peaceful, but his smile was gay. He showed that he was pleased to see me as if I had been a close friend. The fact that Hitler had been the reason for our enforced separation now made us fall into each other's arms…Picasso seemed far removed from the war and spoke of it in fairy-tale implications. But when I showed him Ministry of Information photographs of the destruction in London he was obviously moved…I asked if I might do some sketches of him. He sat in profile and laughed that I should not make him look like Whistler's mother. Then a Hindu silence fell between us. He said 'How refreshing not to talk! It is like a glass of water.'"