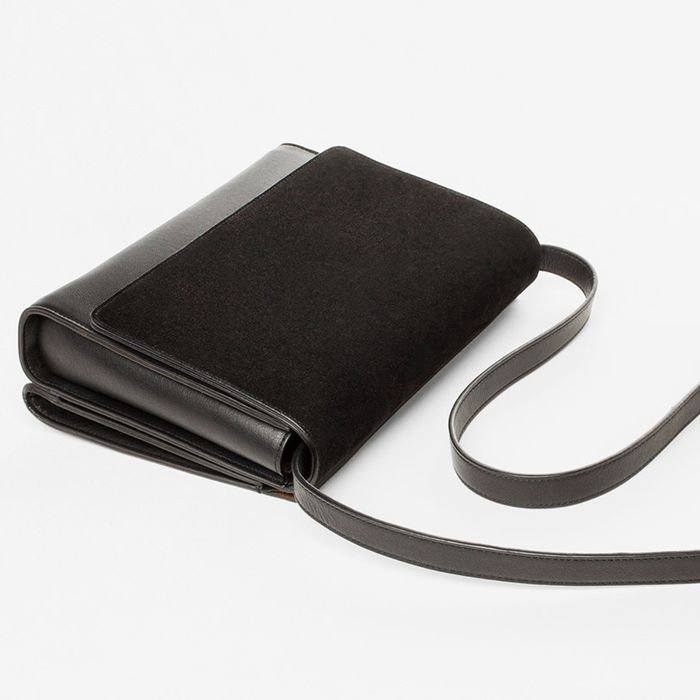 Photo: Courtesy of Everlane
Everlane has been careful about its accessories — smart, probably, for a business built around not-too-fussy, affordable basics that are somehow transcendent of personal style. Bags have a way, after all, of pigeonholing you into a certain look.  
But now, after a successful launch of its Petra bags last year (which apparently had, at one point, a 7,500-person wait list), the brand has introduced a new bag and women's shoe — both of which go on sale today. The new bag — a fittingly frill-less cross-body with a suede flap — is exactly in keeping with what Everlane does best: totally simple, pretty stylish, not too expensive. It's something you can actually see yourself wearing. With a thin leather strap, it's enough of a blank canvas that you don't feel like it's setting the tone for how you dress. (Refreshing, really, in a time of oppressively kooky clutches.)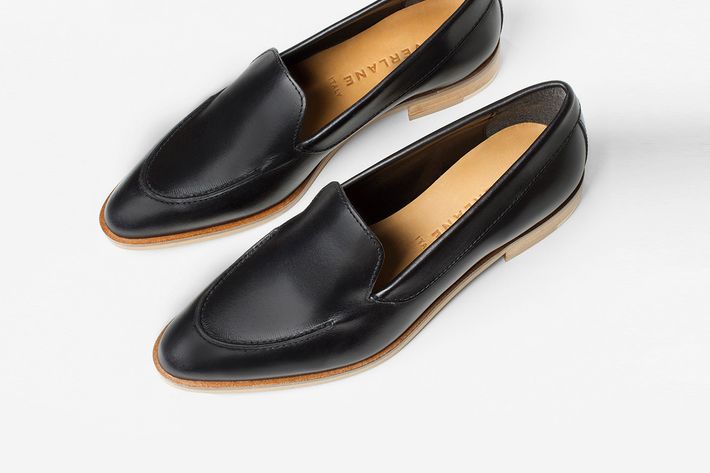 Both the bag and the shoe are the work of Everlane's designer, Petra Langerova, who took four trips to Italy to learn about shoemaking and spec out leather. Maybe that's just marketing-speak, but there's a carefulness of design in both items that, despite their price tags, make them feel special.
Everlane Petra Crossbody Bag, $365, Everlane.com; The Modern Loafer, $165, Everlane.