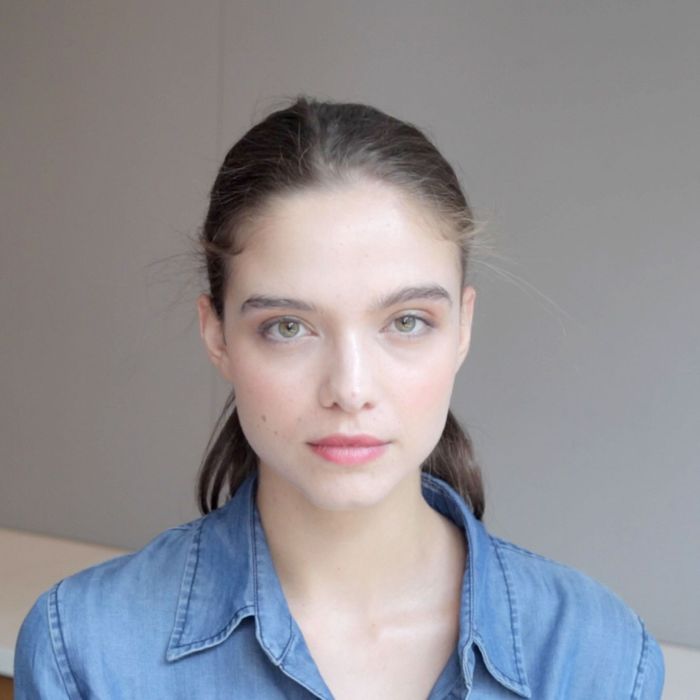 When I saw that Shiseido's new holiday palette included yellow eye shadow, I wrinkled my nose. "Yellow? I don't know about that …" I said. Yellow is great as a highlighter for textbooks, but for the face?  But I needn't have doubted the color genius of Dick Page, creative director for Shiseido. With the help of Sonya Nolasco, a makeup artist from Shiseido, here's how you can make yellow eye shadow look not just good, but great.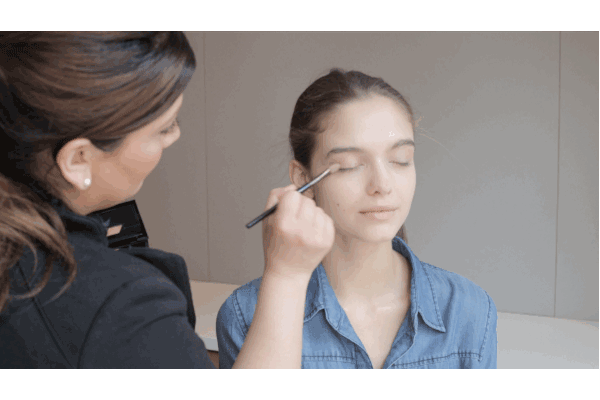 Step 1: Start by sweeping the pearly white luminizer shade (Champagne) all over the eye and up to the inner brow bone. This serves as an eye-shadow base to apply color over.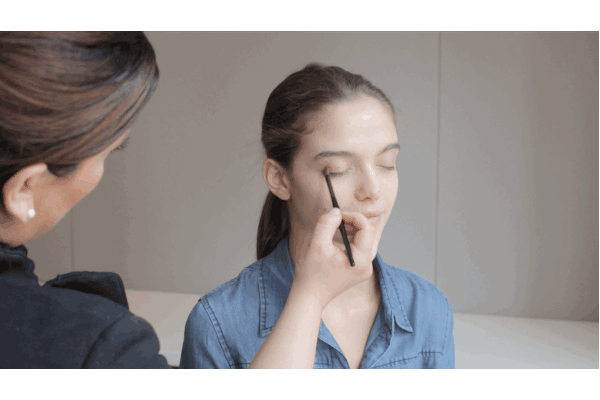 Step 2: Draw the brown eye shadow (Glossy Satin Brown) along the lid and gently past the crease. The darker color gives a contour for the eye.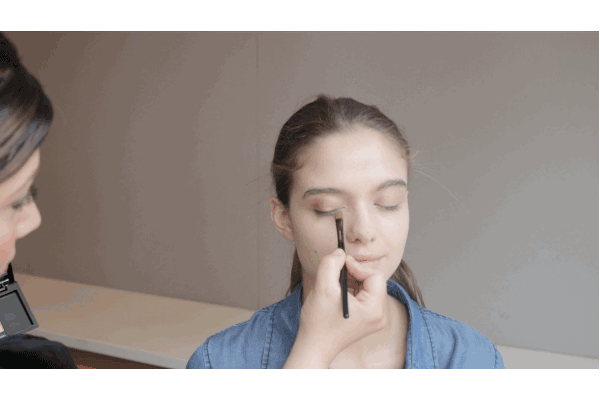 Step 3: Page designed the yellow (named Bold Gold) as a light highlighter shade. You can apply this in the inner corner of the eye up to the middle of the lash line. Make sure you blend where the brown and gold shadows meet.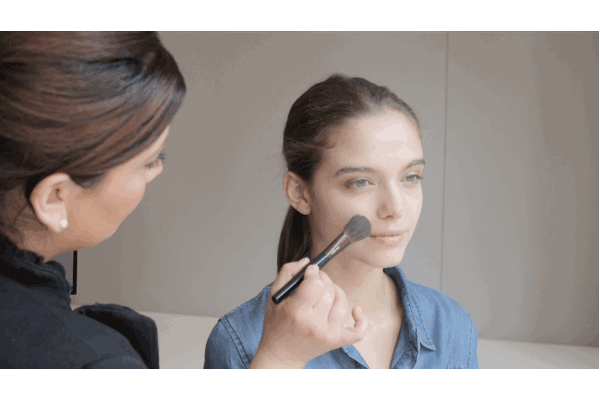 Step 4: Nolasco demonstrates two techniques for blush (Coral Pink). She first concentrates her application along the cheekbone.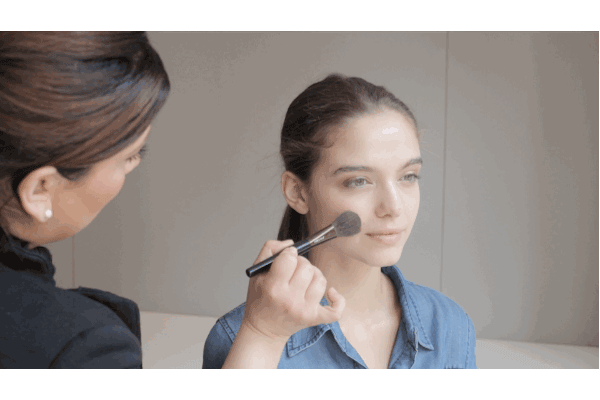 Step 5: She then sweeps the blush brush in a wider sideways figure-eight motion to blend away any harsh edges.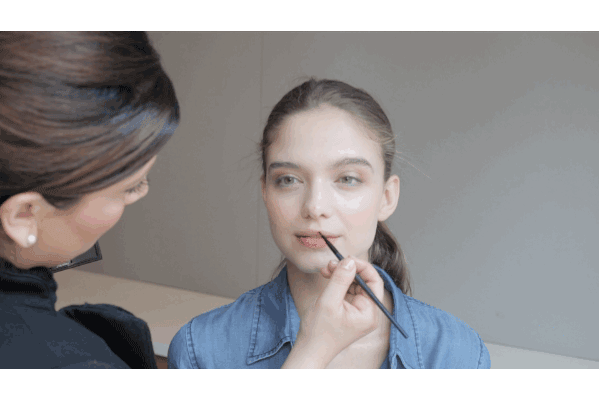 Step 6: The lips are given a light coat of a creamy ruby color (Rich Scarlet).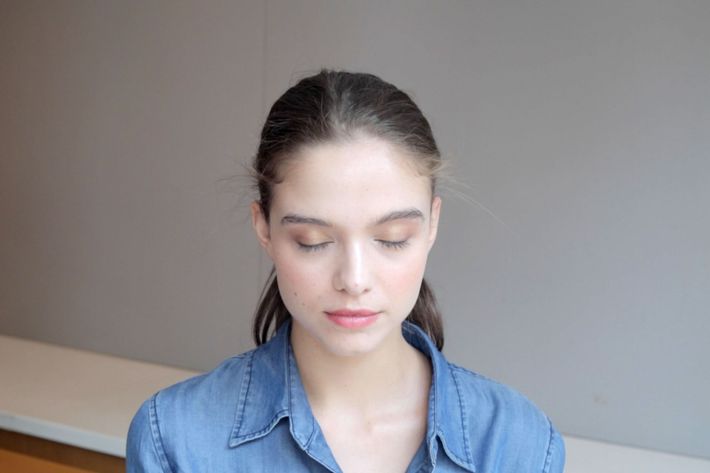 The Finished Look: Note that the brown and yellow shadows complement each other because they are in the same warm-toned color family. The effect is like a fall-leaf color palette, with the yellow looking more golden next to the brown.