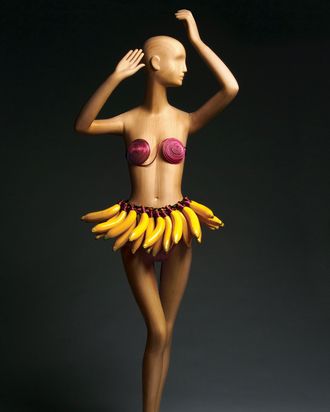 When Diana Vreeland was running The Costume Institute at the Metropolitan Museum of Art in the '70s, she never doubted that people would line up to see clothing. "The public wants what it can't get," she explained. But could she have imagined the lines snaking down Fifth Avenue to see clothes by Alexander McQueen, or that similar crowds would queue up in Paris, London, Brussels, and Philadelphia to catch glimpses of handbags, shoes, and hemlines traveling up, down, and sideways? Fashion exhibitions have become fine-art institutions' guaranteed blockbusters: Members of the public can't get original Charles James couture (the subject of a recent show at the Met seen by half a ­million people), and they only want it more when it's bedizened with lasers, lights, and the Mrs. Basil E. Frankweiler fairy dust of such a magical institution.
Fashion attracts crowds because it is that magical combination of beautiful objects with social history. This season, one can see Chanel haute couture from the '20s at Boston's Museum of Fine Arts (on loan from Hamish Bowles for "Hollywood Glamour: Fashion and Jewelry from the Silver Screen") and, at Chicago's Museum of Contemporary Art, closely examine the spangly harem pants David Bowie wore when he was in a Ziggy Stardust kind of mood. There are "Killer Heels" at the Brooklyn Museum, and "From the Sidewalk to the Catwalk," a retrospective of the work of Jean-Paul Gaultier, has been to 11 cities and counting. The Met is hard at work on "Chinese Whispers," which is being curated in collaboration with filmmaker Wong Kar Wai, and will open a show of elaborate, fascinating mourningwear on October 21.
But in spite of all this interest in silhouettes and beadwork, don't expect much of a street-style scene among attendees. "Fashion's become sort of a popular spectator sport for a lot of people," says Valerie Steele of F.I.T., "even if not so many people are really dressing up anymore. At the Jackie Kennedy exhibit at the Met, people lined up to see it, but they were all wearing shorts and fanny packs and flip-flops, but then they were exclaiming, 'Oh my God! Wasn't she so stylish and beautiful?' [It's like] all those guys watching football while they're drinking beer.' "
*This article appears in the October 6, 2014 issue of New York Magazine.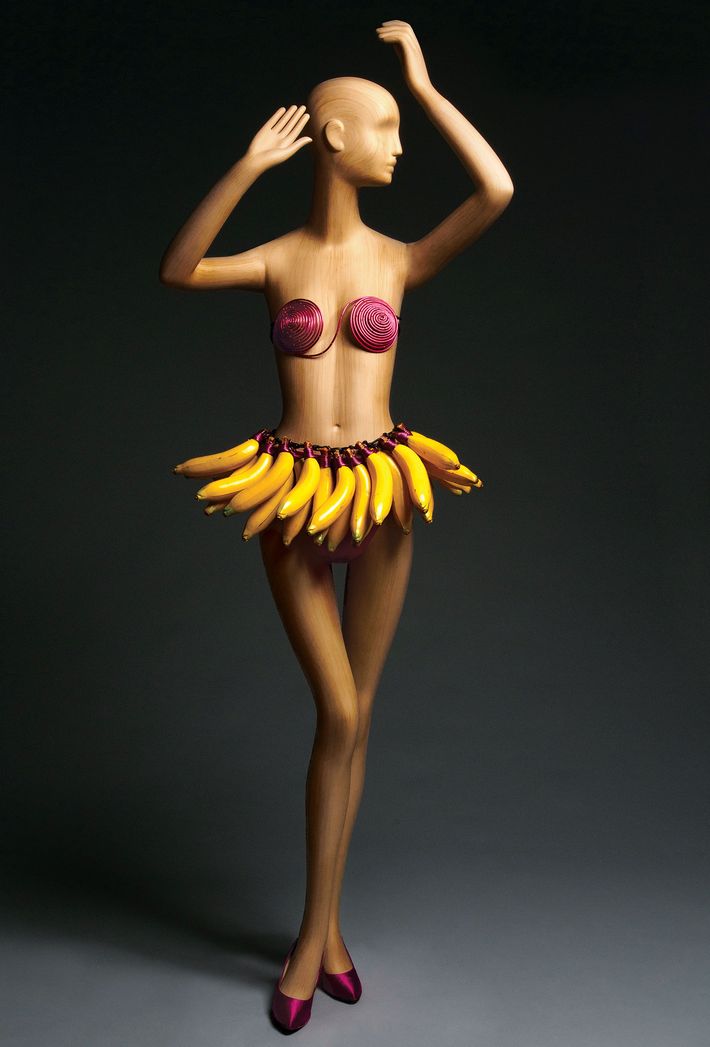 Philadelphia Museum of Art
Patrick Kelly "Runway of Love" is the name of this show devoted to the late designer.   Bra top and banana skirt, 1986. Through December 7.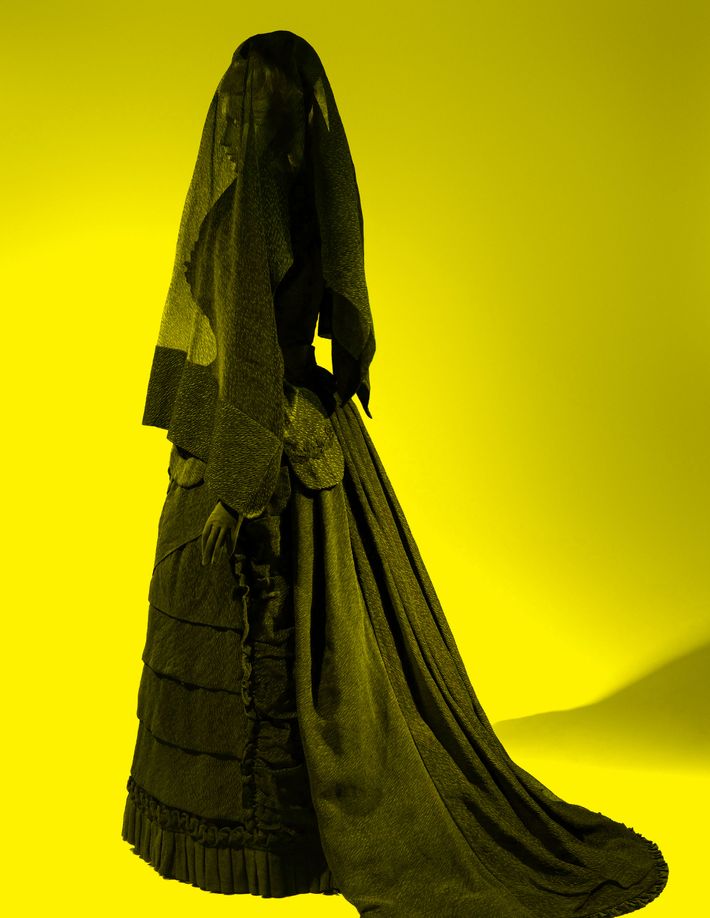 Metropolitan Museum of Art
Mourning What to wear to a funeral, through the ages.   Mourning ensemble, 1870–72, black silk crêpe, black mousseline. Veil circa 1875, black silk crêpe. From the exhibit "Death Becomes Her: A Century of Mourning Attire." October 21 through February 1, 2015.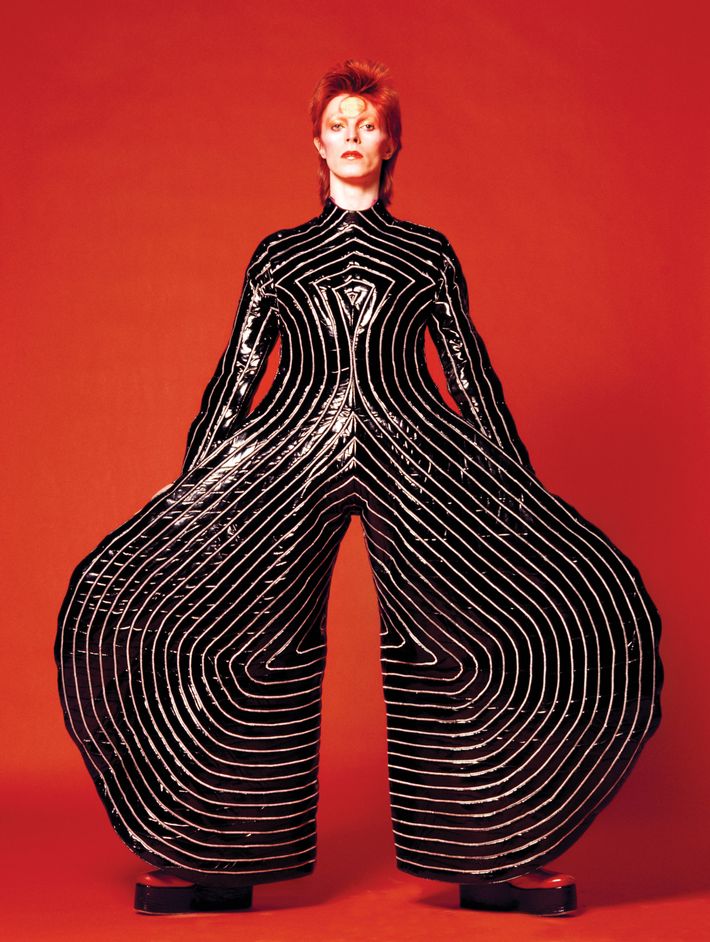 Museum of Contemporary Art, Chicago
David Bowie Sixty stage costumes.   Striped bodysuit for the Aladdin Sane tour, 1973. Design: Kansai Yamamoto. Photograph: Masayoshi Sukita. From the exhibit "David Bowie Is," through January 4, 2015.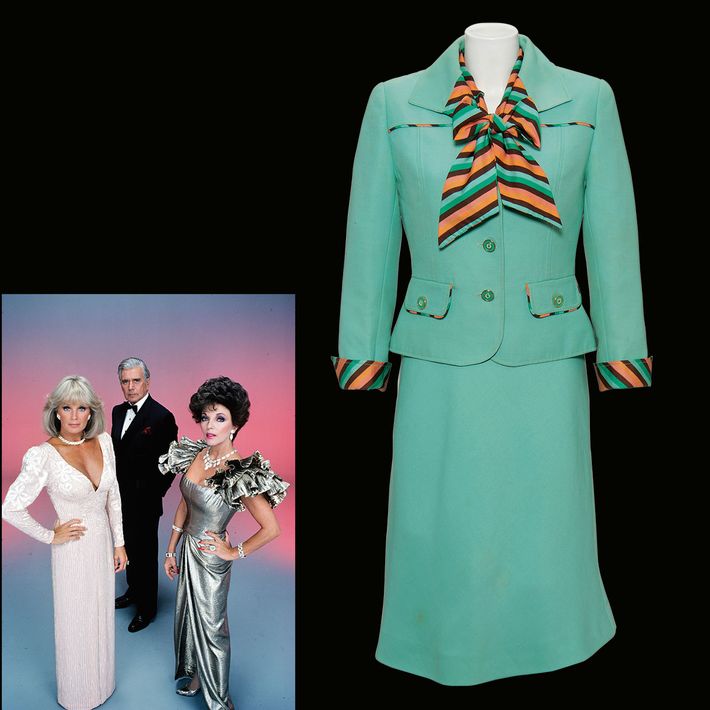 London Design Museum
Power Women This London show looks at the outfits (and shoulder pads) of everyone from Alexis Carrington to Margaret Thatcher.   Blue Mansfield suit worn by Margaret Thatcher when she was elected leader of the Conservative Party. From the exhibit "Women Fashion Power," October 29 through April 26, 2015.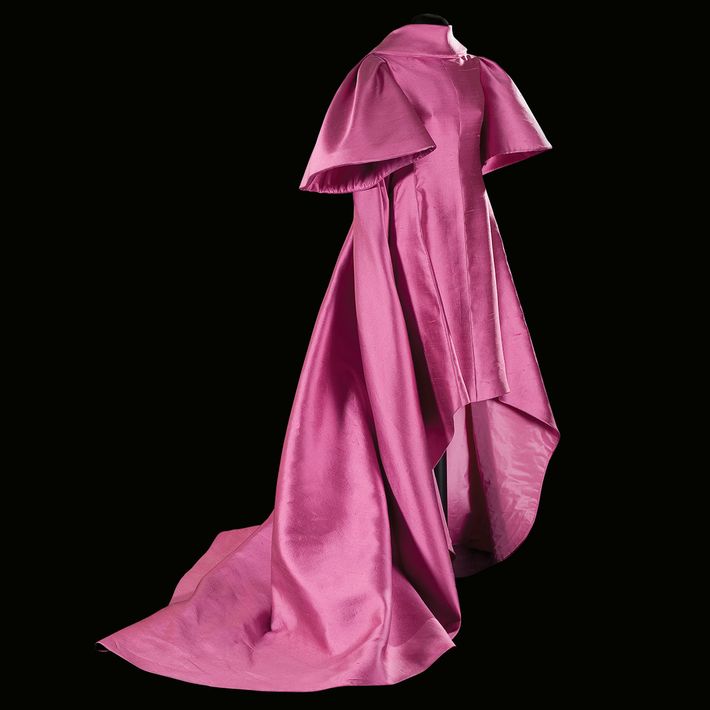 Maxxi Museum
Maxxi Bellissima Stefano Tonchi, the editor of W magazine, was one of the curators of this show of Italian high fashion.   Azalea Rosa, 1961. Designed by Roberto Capucci. From the exhibit "Bellissima: Italy and High Fashion 1945–1968" at Rome's Museo Nazionale Delle Arti Del XXI Secolo, December 11 through May 27, 2015.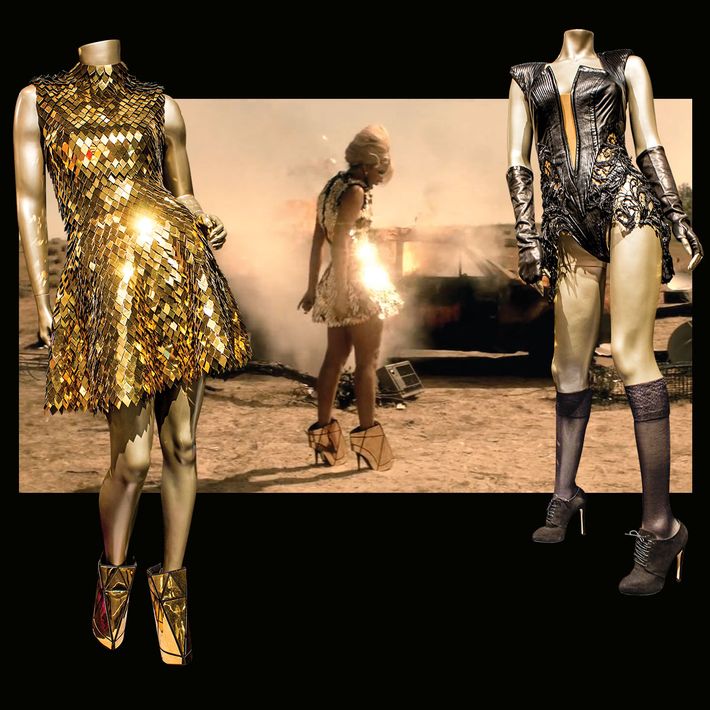 Rock and Roll Hall of Fame
Beyoncé! An exhibit in Cleveland explores Beyoncé's status as a fashion icon.   Gareth Pugh gold dress and ankle boots from the "Run the World (Girls)" video (2011). Rubin Singer leather-and-lace bodysuit worn at the 2013 Super Bowl halftime–show performance. From the exhibit of Beyoncé's personal collection.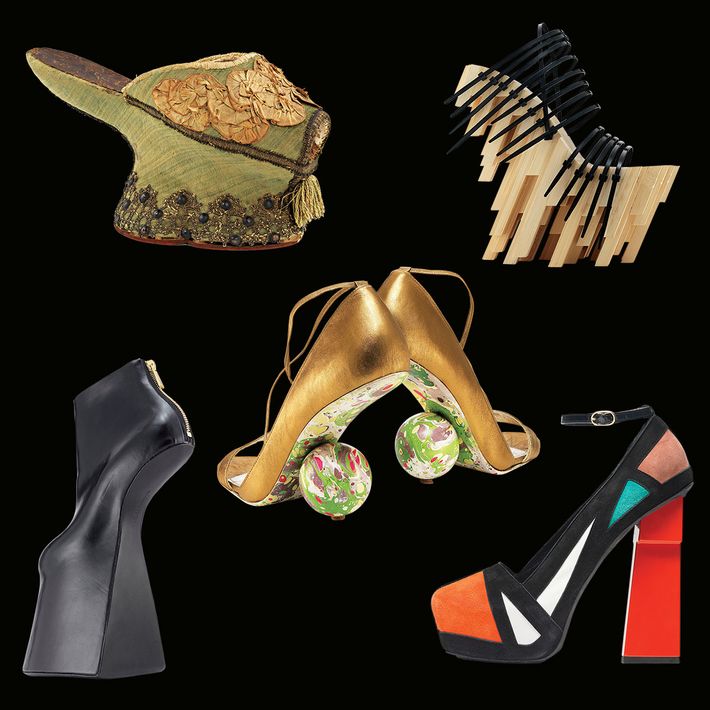 Brooklyn Museum
Killer Heels The show examines the high heel as a "fashion statement, fetish object, instrument of power and outlet of artistic expression."   Clockwise from top left: Italian. Chopine, 1550–1650, silk, metal; Winde Rienstra. Bamboo Heel, 2012; Aperlaï. Geisha Lines, fall 2013; Noritaka Tatehana. Atom, 2012–13; JanTaminiau. L'Image Tranquille, 2013.Through February 15, 2015.