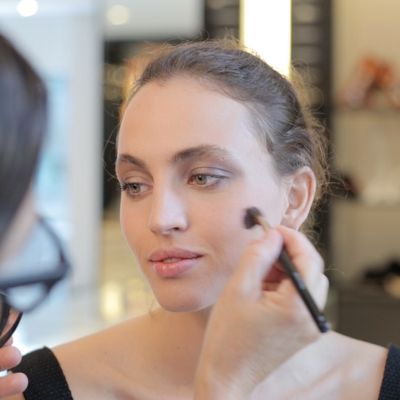 Four shades of beige don't conjure visions of a particularly inspiring beauty look (or erotic thriller). But despite my cynicism after a season of monochrome beauty looks, Chanel celebrity makeup artist Fulvia Farolfi assured me that a monochrome beige eye shadow could look beautiful and softly bold. But how do you embrace using just one color without having it look boring? In seven easy GIFs, Farolfi shows us how.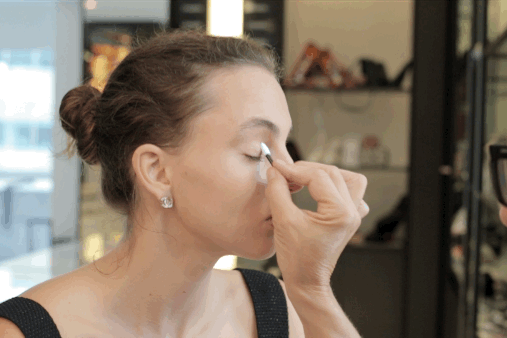 Step 1: To create a monochrome eye look, Farolfi selects four brown-beiges of the same color family. In this case, she uses Chanel's Les 4 Ombre in Tissé Rivoli, using the second to lightest beige in the inner corner to the upper crease of the eye. You want to avoid putting darker colors too close to the inner corner, as this can make eyes look closer set. Note that the rest of lid is still left blank.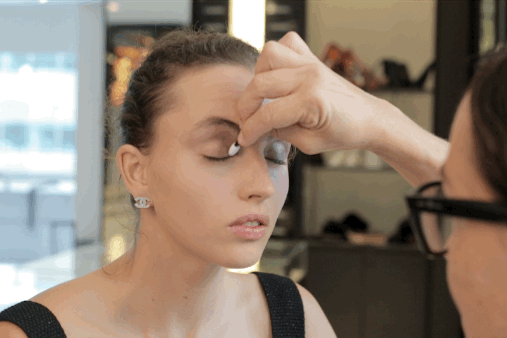 Step 2: She uses the darkest beige color to fill in the rest of lid, blending up to the eyebrow and extending out past the side of the lid in a sideways teardrop shape. This adds a slight contour effect that still looks natural, thanks to the beige. Make sure to blend where the lighter and darker beiges meet.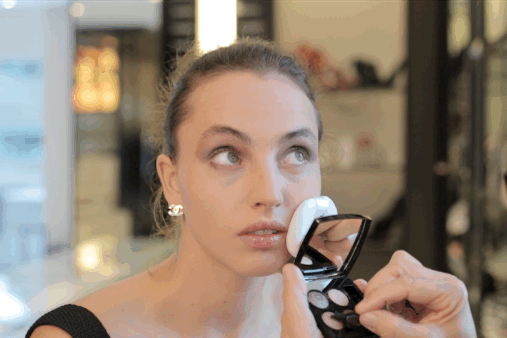 Step 3: Note that Farolfi actually uses the eye-shadow applicators that come with each palette. "They are less messy," she says. "With powders, there is much more residue." Here, she uses the tip of the applicator to apply the remaining two colors of the quad, softly lining the lower lash line.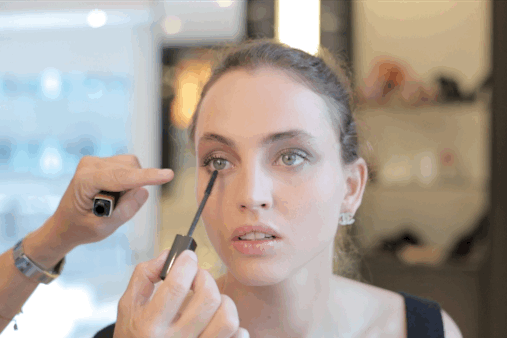 Step 4: Farolfi curls the lashes and applies Chanel's Inimitable Mascara to the top and bottom. If you are painting mascara on your bottom lashes, Farolfi suggested a two-step motion. First, a light zigzag to deposit pigment.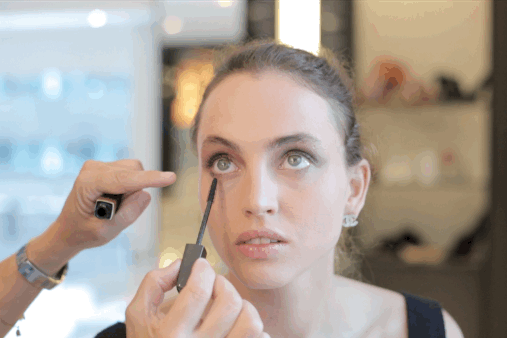 Step 5: Then she swipes down with the brush to comb through the pigment and prevent clumps.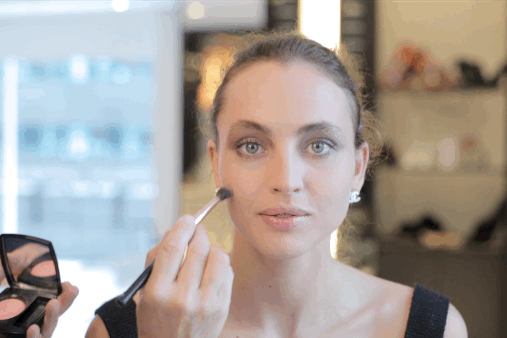 Step 6: For preciseness, Farolfi often eschews the use of traditional brushes. "Fluffy blush brushes deposit too much pigment at once," she explains. Instead, she uses an eye-shadow brush. The smaller brush allows her to build up coverage slowly. In this instance, blush was gradually added (Chanel Joues Contraste in Rose Initial) about three or four times until she achieved the level of pigment she wanted.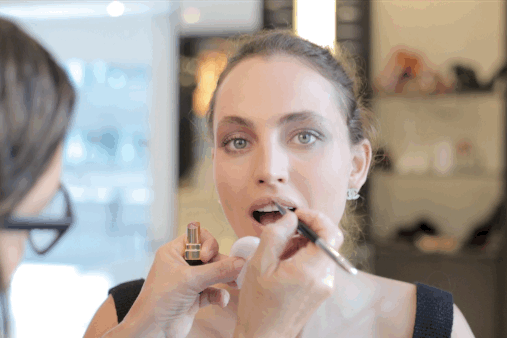 Step 7: Because this was a monochrome eye look, Farolfi chose a naturally hued lip pencil (Chanel Le Crayon Lèvre in the shade Beige, fittingly) and lip shine (Rouge Coco Shine in Interlude).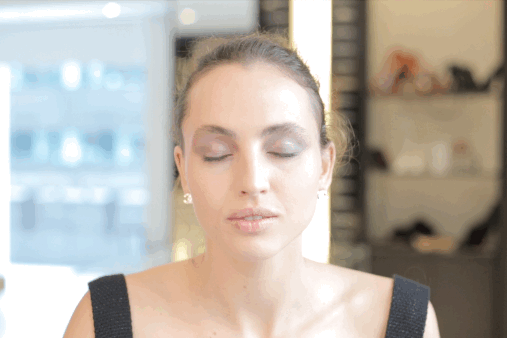 The finished look. Beige has never looked less boring.