A wise person once said, "There's always money in the banana stand," and this adage is also applicable to beauty. When I asked Chanel celebrity makeup artist Fulvia Farolfi to teach me how to make my eyes look bigger and brighter, she told me about an eye-shadow-application method she called the "banana." Forget everything you've heard about white eyeliner; the "banana" is the money way to make your eyes look more luminous and brighter, achieved by avoiding the harsh lines of black eyeliner and manipulating shadows and light. Farolfi shows us in the GIFs below why you should be going bananas.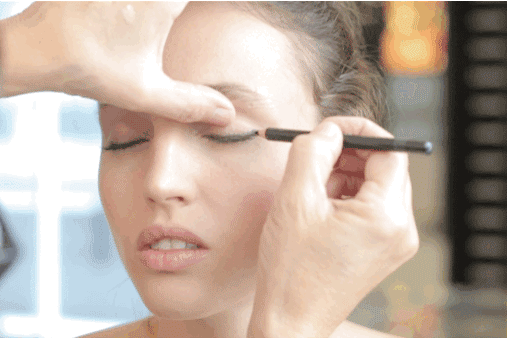 Step 1: Start by lining your eyes with black pencil (in this case, Le Crayon Khôl in Noir) along the lash line and close to the root. You want to line your lash line almost four fifths of the way through. Farolfi cautions that you don't want to line too close to the nose, as doing so can make the eyes look more close-set. Note that Farolfi uses a repeated dashing motion to deposit more pigment.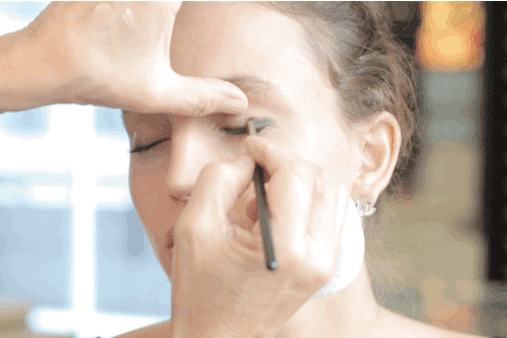 Step 2: Use a brush to gently smudge the eye-pencil line up into the lid.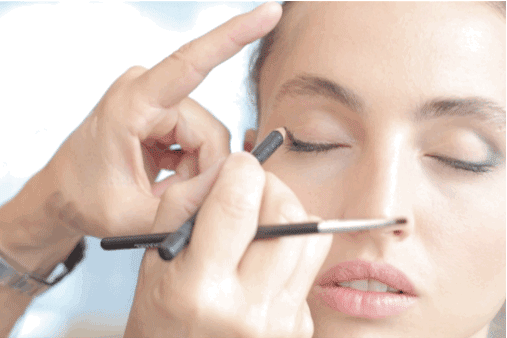 Step 3: Now you will start creating the "banana." Farolfi explains that too much black liner can make your eyes look dull, especially in photography. Her solution is to draw a soft, smudged open banana or crescent shape and fill in the eyelid space with a pale color. "You see a little of the black," she explains. "And create a space for the pale color, which opens up the eye." Dash the eye pencil up along the contour of the eye socket, up into the eyelid. You want to stop at about one third from the eye's outer corner, leaving it open.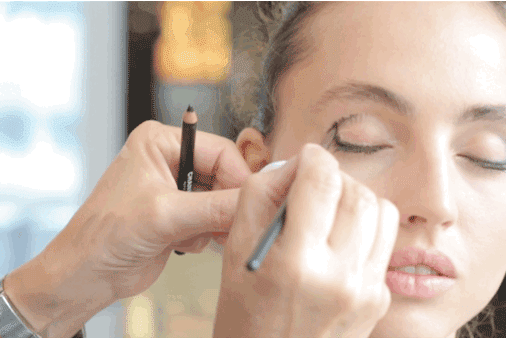 Step 4: Then use the brush to blend down into the eyelid.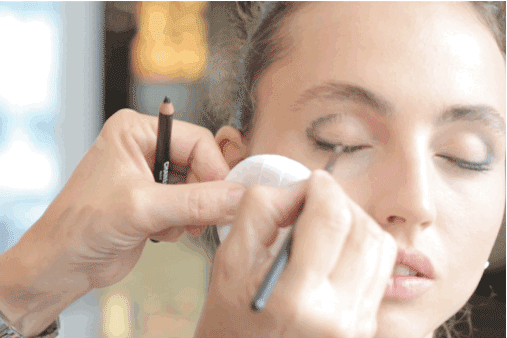 Step 5: Make sure you connect the smudging along the bottom line and top crescent.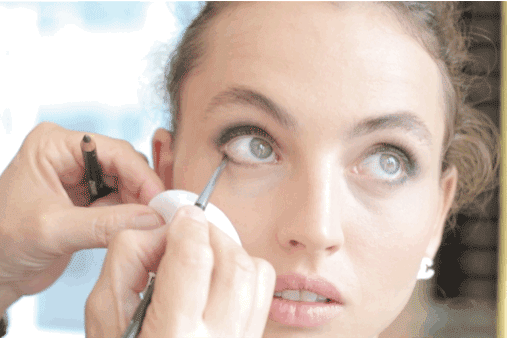 Step 6: For symmetry, line the lower lash line.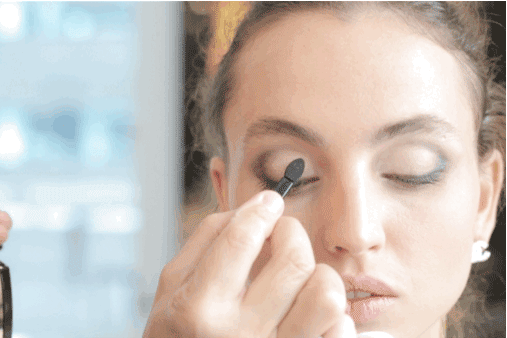 Step 7: Use a light, shimmery shade like this white luminizer from Chanel's Tisse Gabrielle and apply, starting from the inner corner of the eye and going up into the eye. Also dash a little under the brow and the lower inner corner.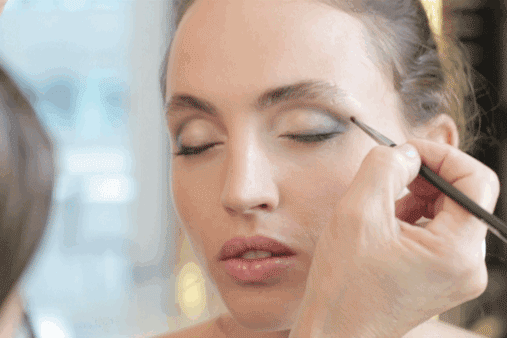 Step 8: Keep the triangle in the outer corner of the eye soft and not sharp, by blending and smudging out. Don't forget to also blend where the liner and shadow meet. Keeping the triangle or edge of the "banana" soft opens up and extends the eye.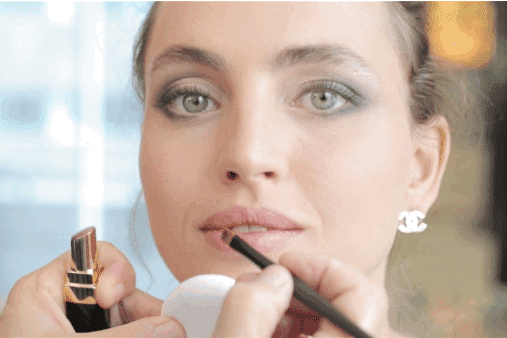 Step 9: Finish the lips with a natural pink. Farolfi uses Chanel's Rouge Coco Shine in Confident.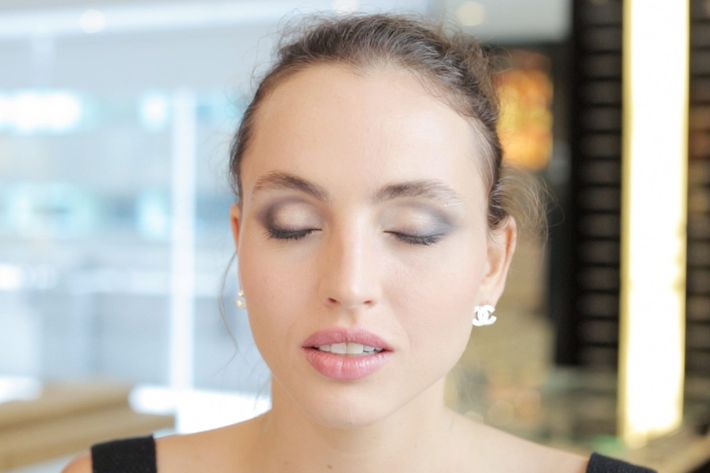 Step 10: The finished "banana" with eyes closed.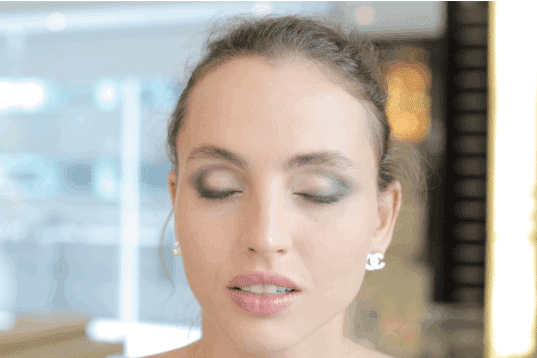 Step 11: Ta-da!