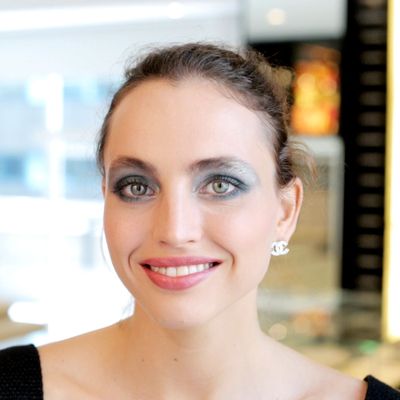 Sure, this Halloween you could be a mermaid or some type of sexy insect. Or you could do something a little chicer — like trying a subtle eye shadow inspired by the runway to enhance your look. In advance of Halloween, Chanel makeup artist Fulvia Farolfi showed us how to create a beautiful, arresting eye look that will work for any costume or dramatic moment in real life. (Just swap out the color depending on your costume.) In the GIFs below, Farolfi breaks down the way to non-precious, vivid eyes.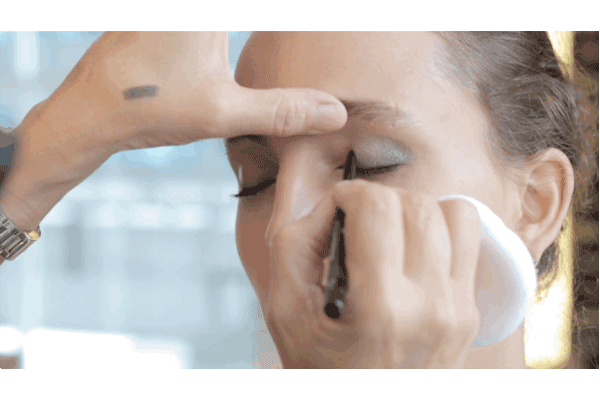 Step 1: If you want a base for your eye shadow, try an eyeliner of the same shade. Farolfi uses a forest-green eye pencil (Chanel's Celadon Stylo Yeux) to draw across the lid. Farolfi explains, "This helps the eyes shadow stick better and also makes the eye shadow's color more intense."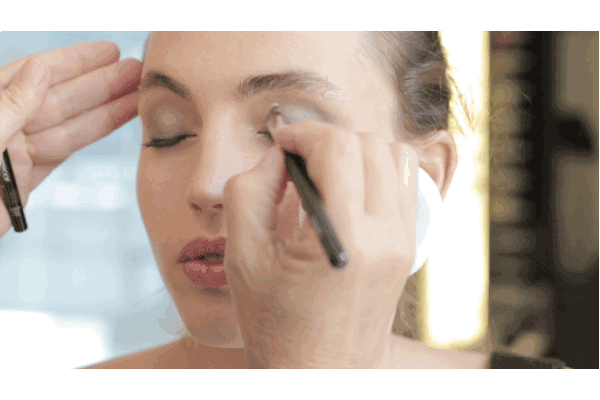 Step 2: Blend the color out, extending to the crease.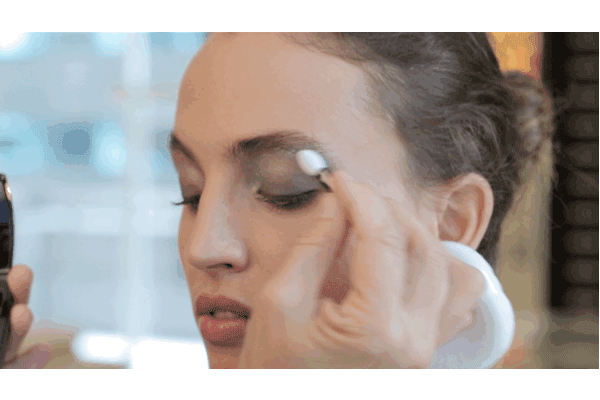 Step 3: Taking a shimmery, moody turquoise shade (Chanel Les 4 Ombres in Tissé Vénetien), Farolfi sweeps the color, starting from the inner corner of the eye and moving toward the brow bone, then extending into the eyebrow.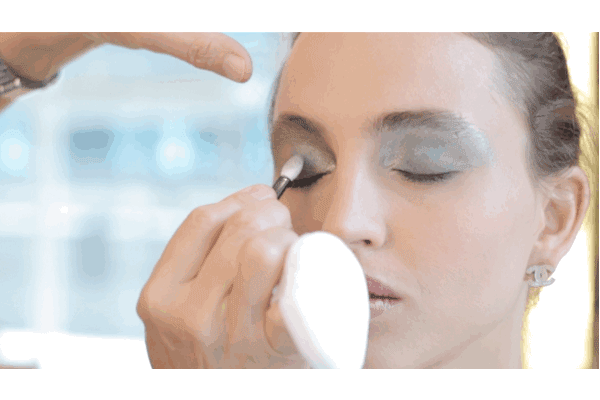 Step 4: She also puts this color in the middle of the eyelid, leaving the sides of the eyelid open. As Farolfi demonstrates, the intensity of the turquoise increases when applied over the pencil.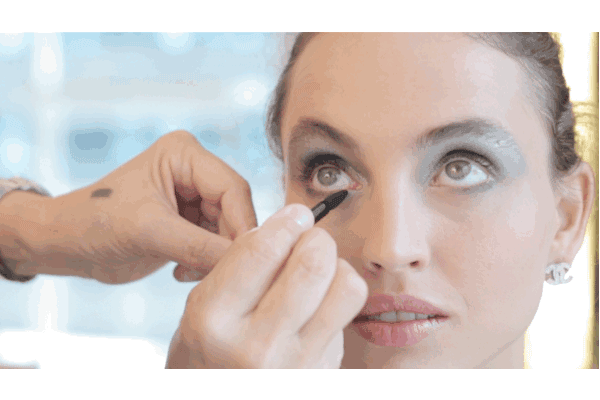 Step 5: For balance, she takes the turquoise shade and applies it to two-thirds of the lower eye, using a shimmery silver shade closer to the tear duct.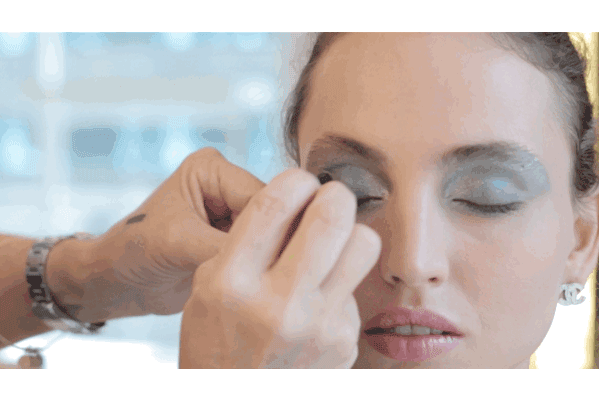 Step 6: She also takes a darker gray-green shade (another shade in Chanel Les 4 Ombres in Tissé Vénetien) and brushes it across the outer quadrant of the eye, going from the pupil to the end of the eye.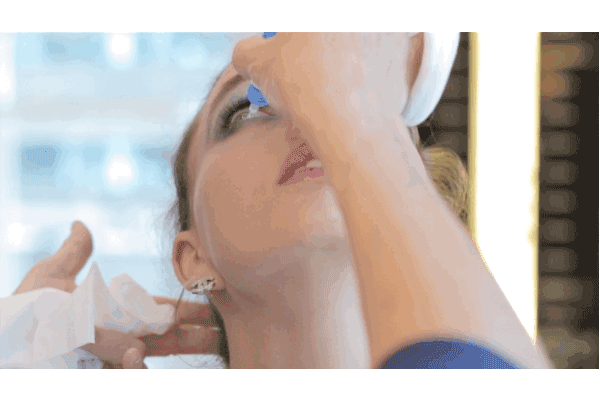 Step 7: A quick break to whiten the eyeballs using blue eyedrops. Whiter eyeballs can make your eye shadow look more vibrant.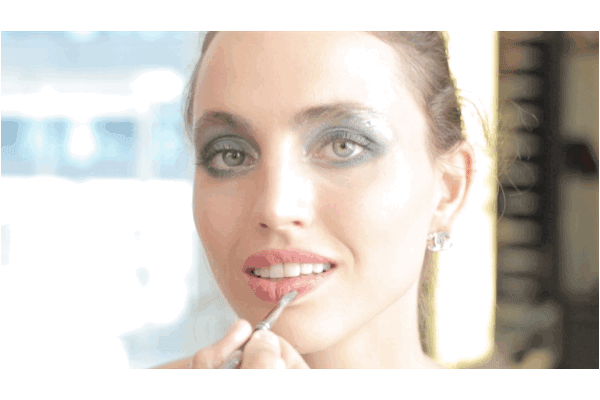 Step 8: The lips get a coat of Chanel's Rouge Coco Shine in Scenario.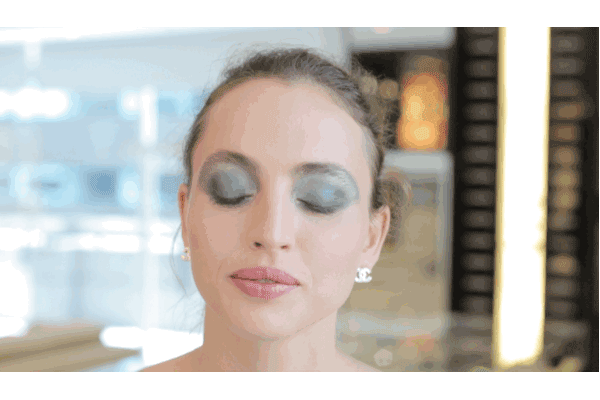 Step 9: The finished shimmery look.