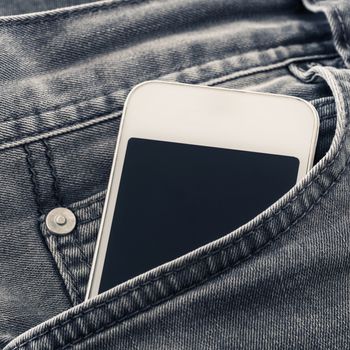 Photo: bombuscreative/Getty Images
First, the new Apple product was too big for traditional pants pockets. Should we redo all the pants? everyone wondered. Now the inanimate antagonism has reached new territory: Owners are reporting that iPhone 6s are turning blue from the denim dye. The plastic strips on the backs of phones are picking up a subtle, faded hue.
But, look, this phone is new to being in this world. Just let it have its ombré phase. If that's just too much, Apple recommends scrubbing.