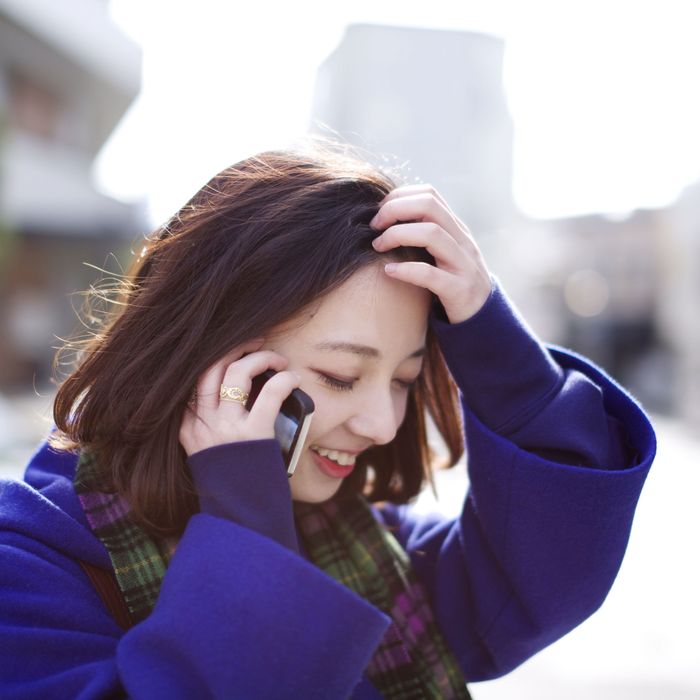 Photo: Tadamasa Taniguchi/Getty Images
There are so many great features in the new iPhone 6. It's super flexible, makes you look extra well-endowed, and it lets you know when it's time for a haircut. The biggest screen ever is purportedly creating more hair snags than a Marni runway show. Business Insider reports of #HairGate, a hashtag created by iPhone 6 users complaining about the phone's new dual function: ripping out their hair as they place calls.
Lest you think this is another sign that Apple might not care about women, women, men with long hair, and bearded folks have all complained about the iPhone's cute mini-haircut perk. Let's just say what everyone is thinking: Long-haired Steve Jobs would have never let this happen.