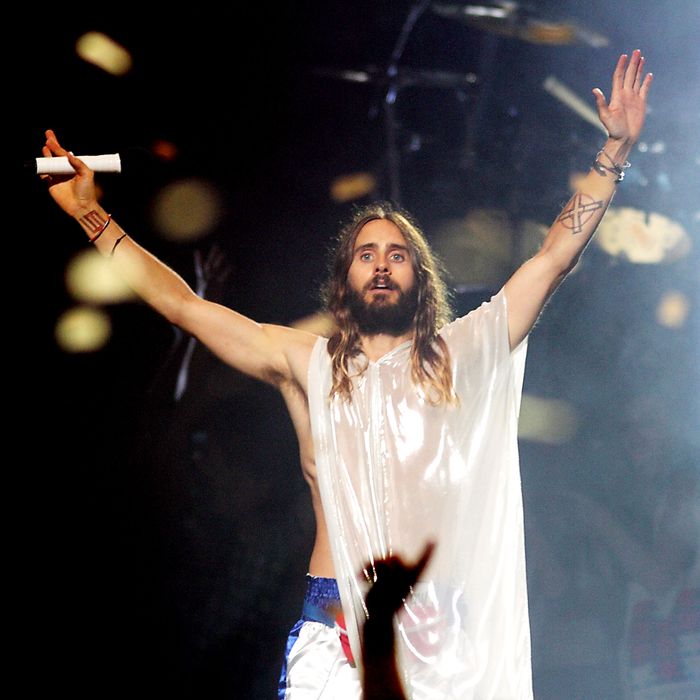 Photo: GV Cruz/Getty Images
Here it is, an immaculate trend trifecta. Two disparate people and one disparate item have converged into a pinpoint of audaciously topical notability for 2014: Jared Leto wears caftans by a company that employs Lena Dunham as a guest designer. 
Recently Leto has been sauntering in Erin Kleinberg caftans while performing with 30 Seconds to Mars. Earlier this year, California designer Erin Kleinberg asked Lena Dunham to help design some prints for her silky caftans, which have resulted in motifs like spray-painted bears scarfing pudding. It was exotic prints such as these that won the heart and imagination of Jared Leto. Kleinberg told Refinery 29: "I work with some awesome stylists in L.A., and they had a few of my pieces for some of their girls. And, the next thing you know, I turn on Ellen and boom." 
And henceforth, Jared Leto and his man-bun have been enjoying their beautiful life in a billowing, contemporary caftan roomy enough for their trendy dreams.